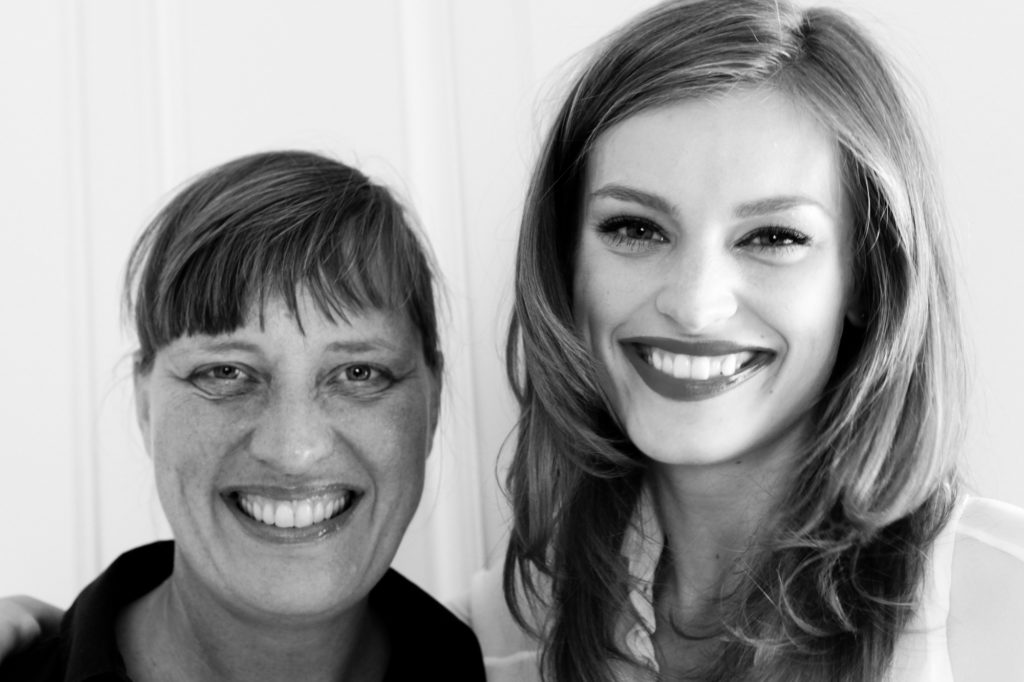 I got to work with world-renowned make-up artist Charlotte Willer a few days ago in Paris. She also lives between two cities, Paris and New York. It's always funny when you meet somebody and realize that your paths must have crossed so many times before, either in Paris's 'Pin Up' studios or NYC's Union Square, even somewhere completely off the beaten track. It's such a small world'!
When I met her, I immediately noticed the great color of her deep red lipstick then my eyes slid curiously to her brush ensemble, all painted in happy colors. She calls them 'happy brushes'.
She is super lovely and even-though she does so many interviews she happily answered my questions, here they are:
You live in between Paris and New York! What is the most significant difference between those cities when it comes to working and shooting in the studio?
Paris is slow and people take their time to do everything, in N.Y. everyone is all about business and wants to have a life after work so the work there is much more concentrated and focused upon, people say it is less creative I personally don't believe so.
You're from Denmark originally. Is there a cosmetic product that you love and you can get only there?
I have not lived in Denmark for the past 28 years so no, I only get my stuff elsewhere, except maybe a cream my dad is making at home for hands and feet, he has not commercialized it yet.
What is your best beauty advice/secret?
Sleep! A good moisturizer and self confidence.
What is your favorite restaurant in NYC and in Paris?
In N.Y. Italian done by Japanese- Basta Pasta on 17 St between 5&6 Avenue in Paris Kinugawa Japanse (9 rue Mont Thabor 75001 Paris).
If you got to pick your favorite place in the world, which one would it be? And is there a hotel/place to stay you would recommend?
Namibia. Ku la la Lodge in the desert. A different place, very special, this country is so different to anywhere else in the world.
I love your 'happy brushes'! How did you come up with this idea?
I did not want them to be stolen when I first started doing fashion shows 25 years ago so I simply decorated mine for recognition.
You've worked with so many amazing people, is there someone you haven't worked with and would love to? Who would it be and why?
Cher, because she has always been Avant Garde and never cared what people think of her.