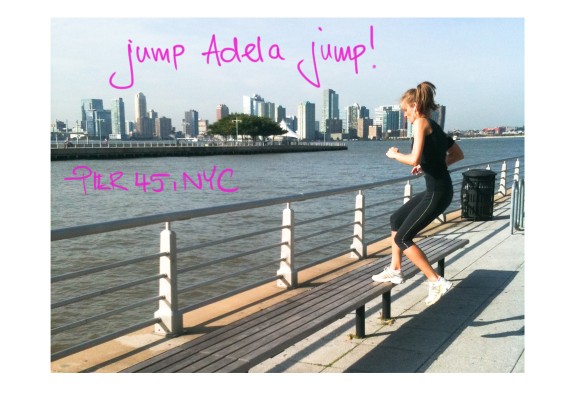 The first run of 2012 was a bit harder than I thought, but I made it!
Half way through I felt like I might kill someone (but don't worry, I didn't!). It's crazy how easily your body gets into a 'lazy mode', I wish it went into 'action mode' as quickly!
I used to hate running, I wasn't a natural at all. I had so much trouble breathing and struggled to keep a positive mindset! I genuinely used to picture myself shooting any person who may accidentally knock into me on the street later that day!
I run almost every day now unless there is a huuuge reason not to, like Christmas or New Year's but ironically I like to run on my birthday, go figure?
Anyways, wherever I am, if possible I run! How did I come to love it so? Practice, practice, practice. Run, run and run……
Here are my favorite places to run on my travels:
NYC:
– Central Park, especially around the "Jackie" Reservoir as the soil is soft (great for my knees). Be sure to run in the one, counter clockwise direction, it's the rule.
– West side, along the Hudson. It's great to stop for some exercise on one of the piers. I always work out on Pier 45 with it's fake-grass.
– East Side, by the East river. They have finally moved the running path closer to the river (at least in some parts). It's always fun to finish your run crossing the Brooklyn Bridge.
– The High Line, It's better in the evening, but it closes at 10pm so be careful, it gets too busy with tourists during the day.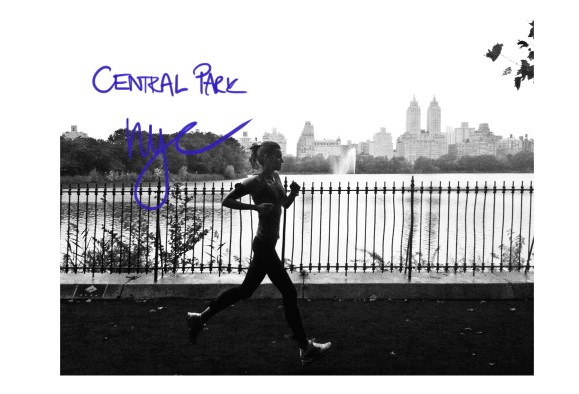 Paris:
– Jardin du Luxembourg. My favorite Parisian run. It's small, so you have to do a few circuits, but the atmosphere is just amazing.
– Jardin des Plantes Beautiful gardens in the 5th district.
– Promenade Plantee The inspiration for 'The High line' in NYC, but much longer and it doesn't get as busy.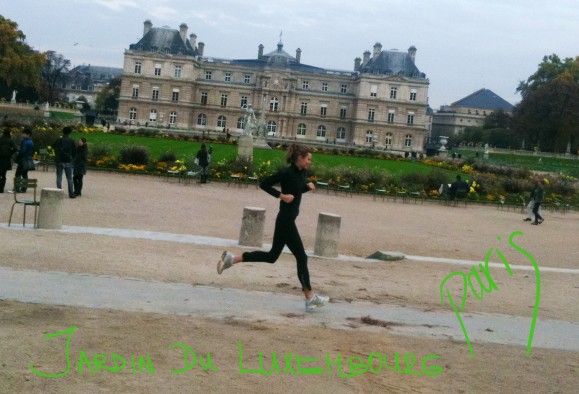 London:
– Hyde Park Amazing. I do not run here as much as I used to when I had an apartment in Chelsea, but it's just fabulous to run around The Serpentine lake.
– Wandsworth Common : I live in south London now, so this is where I run the most. It doesn't close for the night like other London parks. It also has wooden exercising facilities along the way so you can stop and do sit-ups, step-ups etc. Alternatively I can run in nearby Clapham Common when it is too dark, as this park has lights.
– Battersea Park When I miss the smell of water I go running in Battersea Park along the Thames.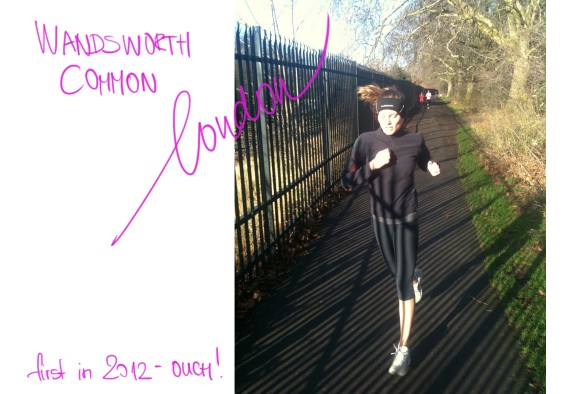 LA:
– Beach! I used to live in Santa Monica and the beach is absolutely the best place to go running. It was actually here where I learnt to love it (I know not too hard in that weather!) I usually start by heading down the Santa Monica steps and running north to Malibu. Then back all the way to Venice in the South. The atmosphere is amazing, every runner will greet you with a smile and I always listen to my 'Baywatch' soundtrack (it would be a sin not to!)!
-Runyon Canyon. If I'm working or staying further in land I like to pull on my trainers and take a run around this canyon. It's only 2 blocks from Hollywood Boulevard but within 10 minutes you feel like you are in the middle of nowhere, a real wildlife paradise with amazing nature and views.