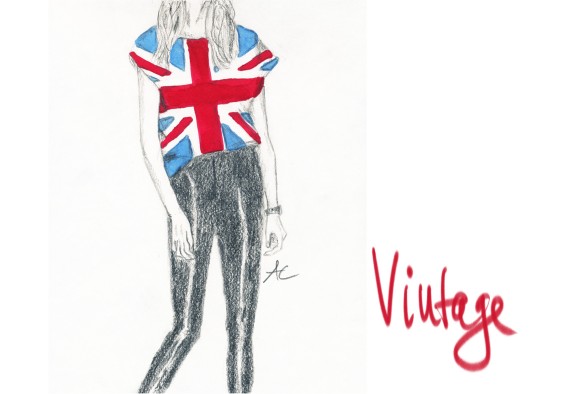 Back to my favorite type of shopping, 'vintage'!
London is a bit different to New York, in that you won't find as many 'designer vintage' shops. London is great for retro and 1960s pieces though. It's not really my thing, as I can't make myself wear polyester! Though if retro is what you love, London is definitely your destination.
There are two chained vintage stores that are scattered all around London and are great for those retro finds, 'Rokit', is great for redesigned denim shorts, (they call them 'recycled') and military jackets. The second chain is called 'Beyond Retro'.
I always thought vintage pieces by British designers like Alexander McQueen or Stella McCartney would be an easy find in London. Unfortunately, not so much, it's a bit tricky I have to say.
Yet again it is all about the search, digging around for those beautiful pieces and taking your time. If vintage shopping were too easy, it would loose its charm, don't you think?
It's such an amazing feeling when you find something special, so dig, search, explore and reveal those hidden museum pieces.
Tips:
1) London is much more spread out than Manhattan, so take your time to browse through each shop as they are scattered all around town. There's no way you can see all the shops I've listed in just one day as with my New York recommendations. Take your time and concentrate on one area at a time. If you find yourself on Portobello Road (Notting Hill area), check all the stores here thoroughly before moving on to Shoreditch and so on…
2) If I had to pick just one area of London for designer vintage, I would recommend the Portobello Road/ Notting Hill areas.
3) Have fun with it and wear comfy shoes, you'll walk a lot!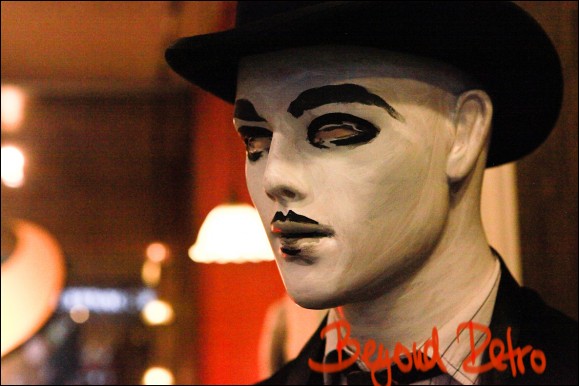 Liberty London, Designer Vintage, Soho
Liberty is my favorite place to shop in London, and I am not a 'department store' girl as a rule. This ticks all my boxes though…not only do I adore the 'tudorial revival' architecture of this 1920s built store (the timber used was from Royal Navy ships, I'm sure ghosts still wonder around at night!) I also admire their selection of fashion, cosmetic and jewelry brands. You can find American designer Proenza Schouler here, which I love and isn't that easy to come across in London.
Don't even get me started on their famous 'Liberty print' fabric, (I love to design and sew, so this is absolute heaven for me).
If you find yourself browsing around this store's gorgeous staircases and halls at Christmas time you're in for a fairytale experience, their Christmas ornaments are real beauties.
Liberty always strive to create new and exciting things too, such as a collaborative project last season with English brand Barbour, putting 'Liberty print' lining in their jackets.
So when a place like this decides to open a 'designer vintage' department on their second floor, you know you're in for a treat.
Firstly, every single 'piece of design history' has a tag which details it's period and the collection it's from. Secondly the quality, everything intact and perfect. Chanel, Givenchy, Louis Vuitton and many, many others. They carry everything from couture dresses to jewelry and luggage.
This is a must-visit in London! Get inspired and LIBERATED at Liberty!
Liberty London, Designer Vintage, 2nd floor
Regent St, entrance on Great Marlborough St, W1B London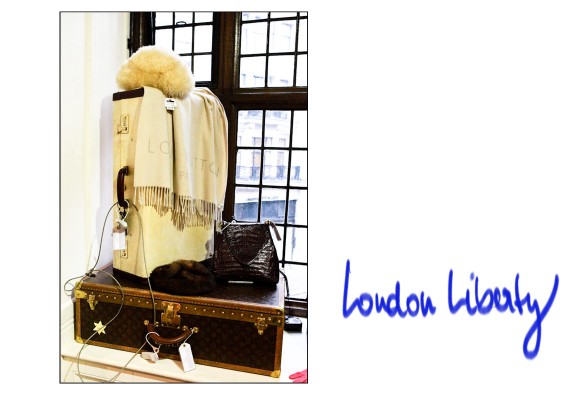 Rellik, Notting Hill (off Portobello Rd)
Rellik, the name is a play on 'Trellik Tower' that stands next to it, a scary looking tower block, especially for those with vertigo. The store is a partnership between three successful Portobello Road market traders.
Their selection is one of the best in London and you'll find English designer vintage cheaper here than anywhere else in the world, I know that's how it should be, but unfortunately it's not usually the case. Look for Vivienne Westwood and Ossie Clark. If you're looking for a specific piece, phone the shop in advance as they will try and find it for you, the trio of owners are very helpful, lovely and chatty. Prices range from £65 to £650.
It's a bit of walk from Portobello Road, and pretty much everywhere else, but it's totally worth it, take my word for it. The selection is brilliant; I have seen Alaia, Pucci, Dior, Mugler, Rouland Mouret among others.
8 Golborne Road, W11 London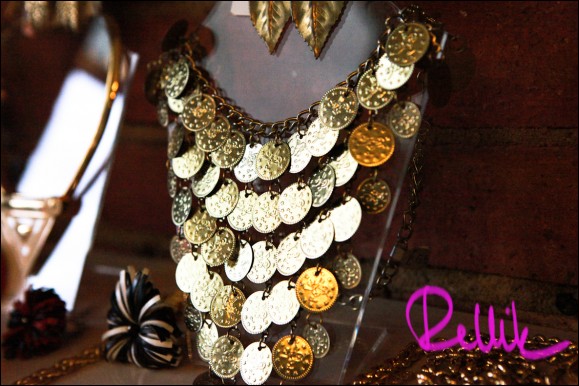 One of a Kind, Notting Hill (on Portobello Rd)
This store seems to have tricky opening hours. I had to visit quite a few times before finally finding it open. However once you meet the owner Jeff and he explains why he's sometimes not around you'll cease to mind so much. He's been on a mission to find more vintage pieces in the US or Europe. He's really lovely, so best to call ahead and arrange an appointment to see his amazing designer vintage room, which is often locked for walk-ins. It is full of, and I mean FULL OF, very special vintage miracles. I have never seen so many Chanel items from different periods, and in different shapes and sizes. My favorite was a 1960's Chanel handbag, a black classic with the 'CC' lock and the original silver chain handle, not the later to be introduced leather woven chain designed by Karl Lagerfeld. Alas Jeff will not sell this, it's an exhibit.
This store has some absolutely amazing finds.
PS: If you follow Portobello Rd north from here you'll find a 'vintage clothes market', it's right under the bridge and takes place every Friday. They have some lovely lace and cotton dresses.
One of a Kind
253 Portobello Rd, W11 London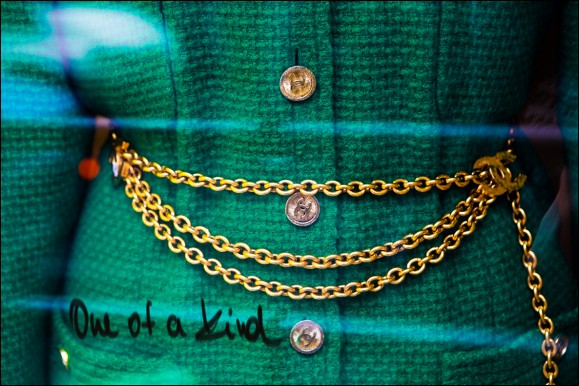 Retro Woman, Notting Hill (off Portobello Rd)
 The shoe selection is the reason I come here… When I am looking for a particular piece of heels or boots that I can't find in any recent collections, I come here and usually score.
There is a lovely 'vintage bookstore' next door that is worth checking out as well, great for Lonely Planet travel books, Taschen art books and old (very old) issues of Vogue magazine. This area is at the very south end of Portobello Road, so start your walk here with Le Pain Quotidien latte in hand, and you're ready for a lovely day of shopping.
Retro Woman 
20 Pembridge Rd, W11 London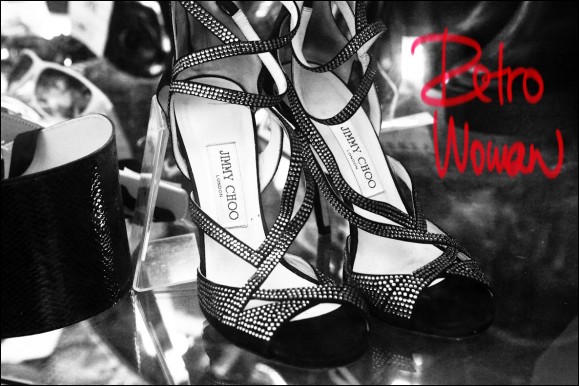 The Merchant, Notting Hill (off Portobello Rd)
The Merchant isn't really a 'designer vintage' but a 'designer consignment' store. It carries pieces only a few seasons gone. The boutique is so lovely, that I had to include it on my 'vintage' list, you wouldn't believe that the clothes here have been worn before. So if you've missed a favorite piece from a previous season, come and find it here. They also have loads of designer shoes in pristine condition. Find brands like Laboutin, Herve Leger, Missoni, Cavali, YSL, Marni, among many others. If you are craving a Burberry SURFBOARD for your next vacation, come here and get it!
36 Ledbury Rd,W11 London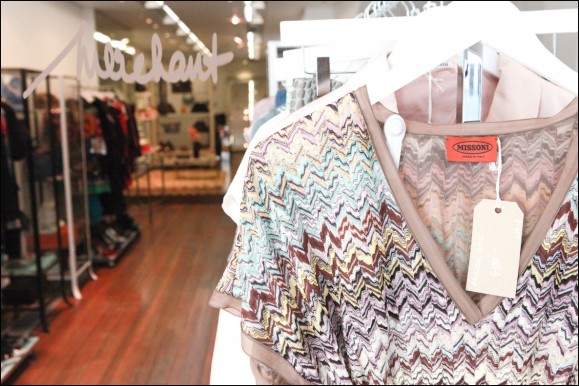 Blondie, Shoreditch (off Brick Lane)
 Blondie is 'Brick Lane's' greatest gem. The same people also run 'Absolute Vintage' next door, though here they tend to pile it high and it can be a real jumble. It's also a bit musty, if you don't mind that, you may enjoy rummaging through the retro racks and shelves but it's not for me.
Blondie is the posh sibling of Absolute, a boutique with some really good vintage designer pieces, Manolo Blahnik, very old and beautiful Dior heels, Chanel, Moschino, Burberry etc, a very nicely kept store. If you find yourself here on a weekend, check out Spitalfields market next-door witch also has some vintage stalls. Oh and sorry, but I HAVE to mention 'Montezuma Chocolate Shop' on the south corner of the market square, my favorite British chocolate and a great gift to bring home. If you do this however, I refer you back to my 'Muscle Confusion' post…. You have to burn it off!
114-118 Commercial St, E1 London 
The Loft, Covent Garden
 Another designer consignment store that changes stock all the time, and is also good for selling your own designer pieces. Go downstairs to check the women's selection and don't forget to stop by at Monmouth Coffee next door for a great 'Cafe' experience, one of my favorite coffee places.
Opposite is another vintage shop called Pop Boutique, this is their only shop in London, you'll find the rest in Northern England. It doesn't carry designer, but it has some nice vintage things and also redesigns vintage into new collections.
The Loft
35 Monmouth St, WC2 London
6 Monmouth St, WC2 London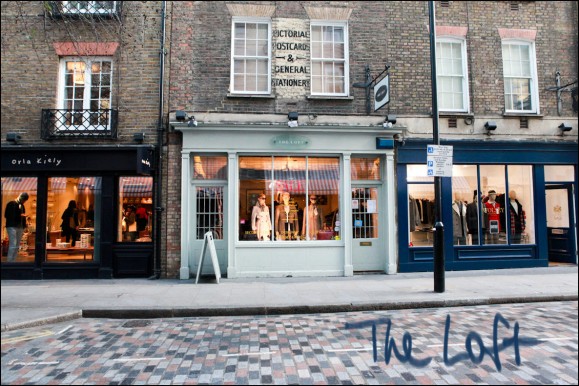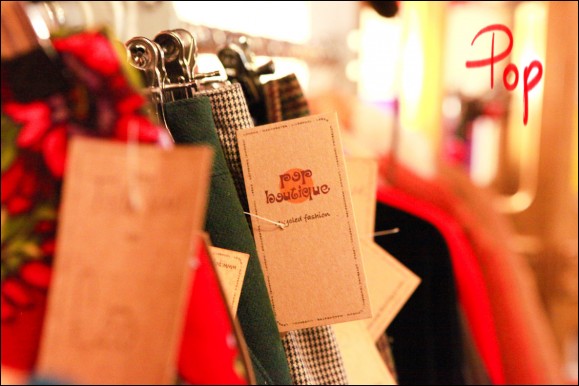 Mint Vintage, Covent Garden
 This is a beautifully kept vintage shop. I love to come here for their chunky sweaters. Don't forget to check their shoe collection downstairs.
20 Earlham St, WC2 London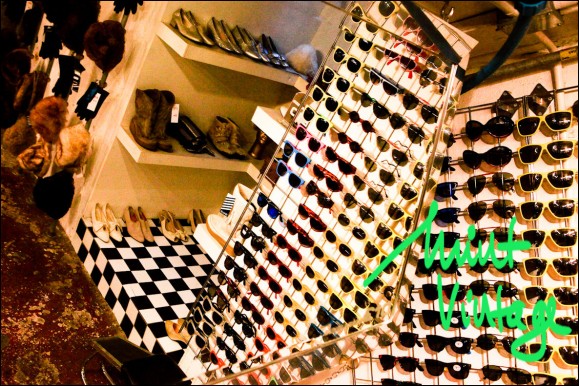 Annie's Vintage Clothes, Islington
Of all Islington's shops I prefer this one located in 'Camden Passage'. There are a few stores here but I find this one the most charming and I love their white cotton and lace dresses. I've heard that many brides find their gowns here… Not exactly 'designer vintage', but worth visiting for its delicate fans, parasols, hats and lace embroidered shawls. It's very French chic.
12 Camden Passage, N1 London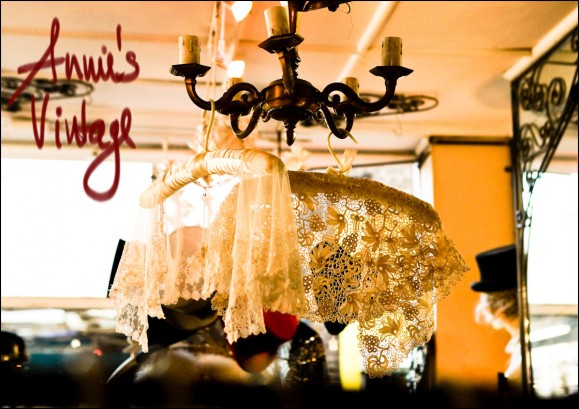 Camden Stables Market
 If I find myself in Camden I like to wonder around this Market for vintage finds.
There are quite a few vintage shops that come and go here. When you walk in the Stables turn right and head toward the horse statues. On the left there are two vintage shops, one of them named 'What Goes Around Comes Around', which neither has the same owners or carries the same quality products as it's NYC and LA namesake, it's just a coincidence. Check out this and the shop next door for vintage leather bags, then walk further into the subterranean market for more 'vintage'. Lots of these shops have secondhand Burberry raincoats, so if you're searching for one this is the place, alas they're mostly men's so you might have to rethink your outfit into an 'oversized' look!
Camden Stables Market
Chalk Farm Road, NW1 London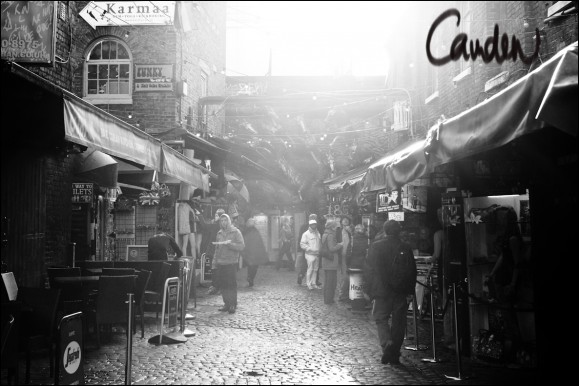 Bang Bang, Fitzrovia (off Charlotte St) and Soho
Bang Bang has two locations in London. It's a designer second hand and second hand shop and this is where you can find Alexander McQueen for a reasonable price.
I usually check out the Berwick street location when I have a coffee in 'Flat White', another coffee favorite, or when I am hunting for fabrics, this street is famous for fabric stores.
Bang Bang 
21 Goodge St,, W1T London
9 Berwick St,, W1F London