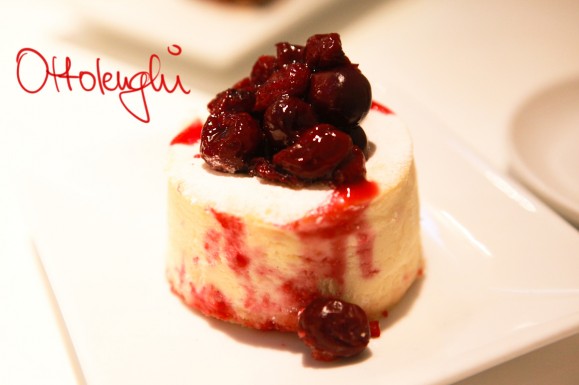 'Ottolenghi' is more of a cafe or a deli than a restaurant, here you can get dishes you've never tasted before, prepared with a completely fresh approach. The recipes are inspired by different cuisines from around the world, yet each is completely original and includes new ingredients mixed in unexpected ways. Ottolenghi is UNUSUAL in the best kind of way!
You'll get to choose your meal from fresh displays right at the counter, which is hard, because you kinda want to eat everything once you see it. There is also a temptation to go straight to the mouth watering desserts, DON'T! They'll taste all the better after your main course, I usually opt to choose from 2 different salads and a meat dish.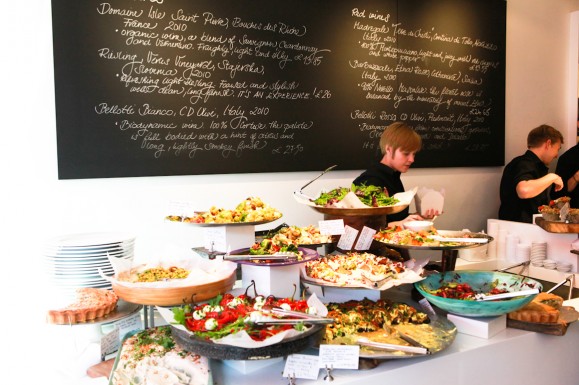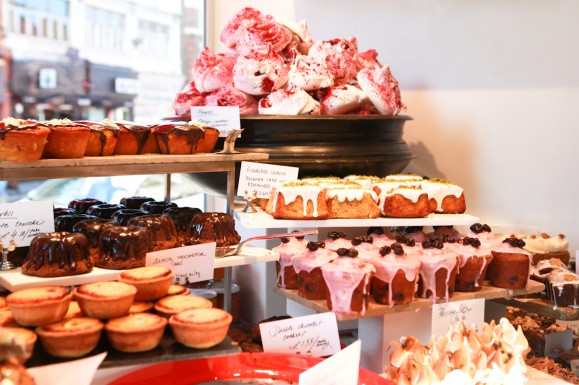 "Our food is somewhere between a healthy obsession and bad habit we can't kick"
That's their motto, which is very close to my approach to food. All the ingredients are preservative free, never frozen and sourced from local producers. Yet what their Israeli born chef and owner, Yotam Ottolenghi, surprises you with, is unexpected ingredient pairings, watermelon and feta cheese being one. His use of pulses, vegetable, herbs and cheeses is so innovative and creates unbelievably tasty dishes. If you've had enough of eating 'boring' salads, come here to get inspired and discover new tastes. The use of lentils, figs, asparagus, fennel, basil, goat cheese and hummus, among other things is outstanding.
All the Ottolenghi locations are small and intimate, usually with one communal table for around 8 people. They're all very popular, even their largest location on Upper Street in Islington can't handle the demand, expect to queue. If you're not up for a queue then get Yotam's latest cookbook, 'Plenty', which includes all the innovative recipes. I got my copy for Christmas; it's inspiring and full of great ideas. However, if I tell you they let you taste their breads and cookies while waiting, I'm sure I'll see you in the queue.