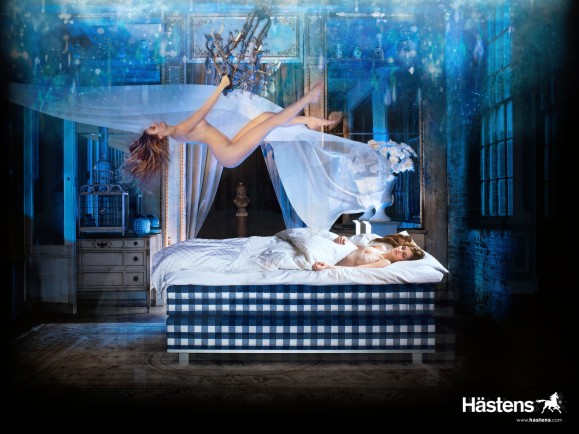 Let me start by saying I simply love SLEEP. I've written many 'tips', but without sleep the others are only worth 50% of their potential! It may seem obvious, but sleep is probably more important than you think when it comes to both a healthy lifestyle and a successful career.
Yeah we've all had those days when every little act feels like too much, and the only words that echo around your head are, "I just can't be bothered!" 9 times out of 10 the reason for this is lack of sleep.  The benefits of sleep impact nearly every area of daily life.
According to Harvard Medical School (which has a 'Division of Sleep Medicine', can you believe it!), your body needs sleep in the same way it needs food, drink and air. This explains why, after a good night's sleep you feel better, your thoughts are clearer, and you're less likely to have an emotional tantrum!
Here are a few………. Sorry I dozed off for a moment…….. here are a few reasons that sleep is so fabulous:
–   Vitamins and other ingredients lose potency during the day. As there's no sunlight during sleep, your "anti-aging ingredients stay active". Consequently, they provide more anti-aging benefits for your skin as you sleep.
–   Cell regeneration is the process where fresh, new cells replace old, dead cells. This happens quicker when you're asleep.
–   During the day, you are bombarded with UV rays, pollution and other harmful stuff (such as airplane air conditioning etc). These culprits cause damage like dehydration and the dreaded wrinkles. While sleeping, you repair yourself and reverse this damage.
My tips for a great night's sleep:
–   Make your bedroom sleep-friendly. Make a space that's dark (I like earthy colors), cool and free from distractions, yes, that includes the TV, did you know that even switched off it tells your brain to wake up!
–   Invest in your mattress and pillows. Find the right one for you and remember that a good mattress should last 10 years so it's worth it. (I am a 'Hastens' girl, so if I may recommend anything it's this organic mattress brand from Sweden that I've been the face of for few years now)
–   With early morning call-times (2:30am isn't unusual unfortunately) and midnight shoots it's tough, but I try and go to bed and rise at the same time each day, it's a healthy sleeping habit.
–   A warm bath before bed helps your mind and body unwind after a long, stressful day. Don't use hot water — it will dry your skin and zap natural oils.
–   Read a book or listen to relaxing music. These kinds of activities right before bed are "an automatic cue to become sleepy, making it more likely that you'll fall asleep," notes Janis Graham in Ladies' Home Journal.
–   Don't eat right before bedtime. If you can leave several hours between you last meal of the day and bedtime
–   Caffeine & Booze. Caffeine, even chocolate… 'boo-hoo', disturbs your sleep, as does alcohol. Sure, a glass of wine might feel relaxing and even make you drowsy but ultimately it will disrupted your sleep later. On the other hand, a cup of de-caffeinated herbal tea before bed can help you relax.
Source: 1-Hastens – Simon Procter Photography