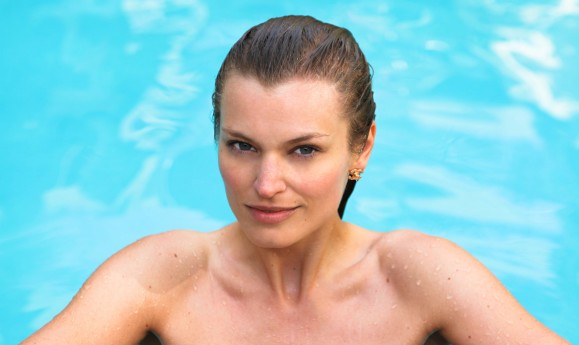 You may remember that I was on the hunt for some vintage Chanel 'CC' earrings?
Well, I found them. Of all places it was on my doorstep in London in the end!
So let me introduce you to my new and shiny, well, old vintage, covered in water and chlorine, 80's Chanel 'CC's.
I wonder how many women rocked these on a dance floor with their huge perms and blow-out back-combs? Were they ever worn in a Parisian studio for a Vogue photo-shoot in the early 90s? Well, I guess I'll never know…
The only thing I know for sure, is that they have now been shown-off poolside in Hollywood. Even-though, as yet, I haven't used them to their full potential, far far away from Parisian glamour, I hope I managed to wear them in a very cool LA way, with a bikini of course, but minus the 80s 'hair do'!
Adela x