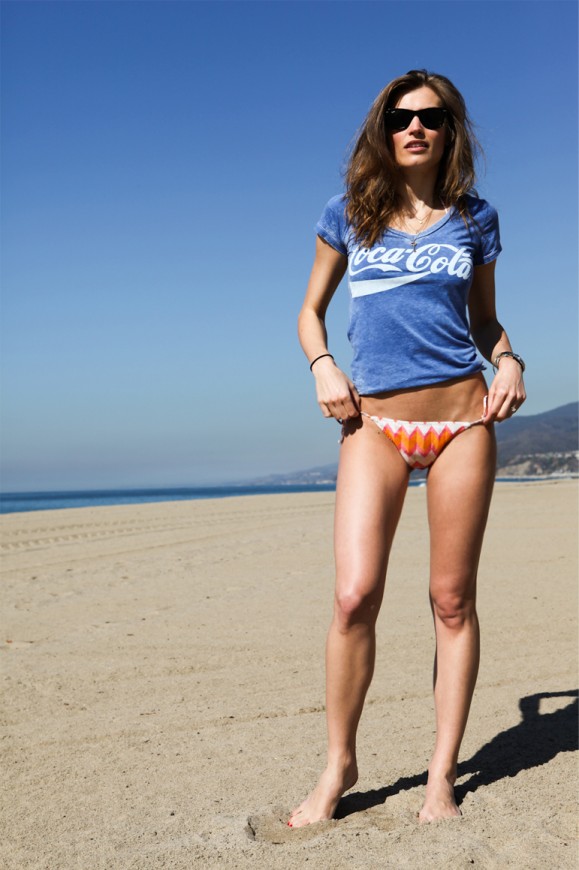 The problem with the beach is that spending the day working on one makes you want go back so badly that you're not happy anywhere else, it would be better not to go at all, right? It's like giving something sweet to a kid and then taking it away from him straight away….
So I am now very busy with… the 'beach day dreaming' and trying so hard to find an excuse to go for a vacation… I'm afraid it's not gonna happen for a while…so back to my day dreaming….
This picture is from LA, when I was actually on the beach for real, playing volleybal, it's a before-shot, of course, otherwise I would be red like a tomato. After that we also did some amazing hiking in the Topanga Canyon State Park, I have to post about that soon.
I am a bit obsessed with the T-shirt I am wearing here (meaning I wear it a lot, well, ALL THE TIME, well, perhaps way too much, I really need a new T-shirt), it's my very very favorite  (you probably already made that conclusion). I do not remember where it's from though, but the bikini bottom is by Missoni.