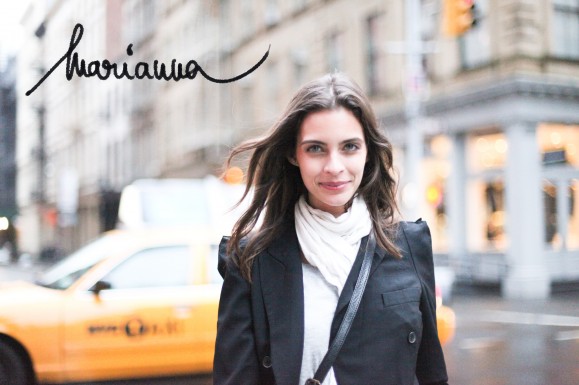 I first met Marianna Romanelli on a flight to Bora Bora for a job few years ago.
We got to share one of those amazing cottages over the ocean, not that calming and beautiful in a storm by the way. She was probably part of one of my craziest ever jobs and I'm sure we will always remember and laugh about it, but that's a whole other post…
She is the sweetest person you could ever meet and if you're in the bad mood, she'll help you snap out of it in 30 seconds, maybe even 10! She laughs constantly and is extremely positive, just the type of person you always want to be around. She's also the most eco friendly person I know and somehow makes you want to emulate her in that.
She is originally from Brazil, in case her beauty doesn't make it obvious, she now lives in Paris, though to my delight she spends a lot of time in New York & London.
I asked her a few questions about modeling, health and for some tips on her favorite places:
When and how did you start modeling?
I started modeling when I finished high school in Brazil, I wanted to take a year off before beginning my studies in psychology. That was a long time ago! He he, I never went back to university…
You're the most environmentally conscious person I know. I saw you carrying plastic and glass across town in order to recycle them, is it your passion?
Yes! This is a very important thing for me! I always recycle and I even have a compost bin at my little apartment in Paris. I'm passionate about everything environmentally friendly.
What is your favorite restaurant in Paris?
I love "Le Loir dans la Théière". Their tarte tatin is amazing and the ambience is beautiful.
And what about New York?
I just love "ABC kitchen" I could eat there every day!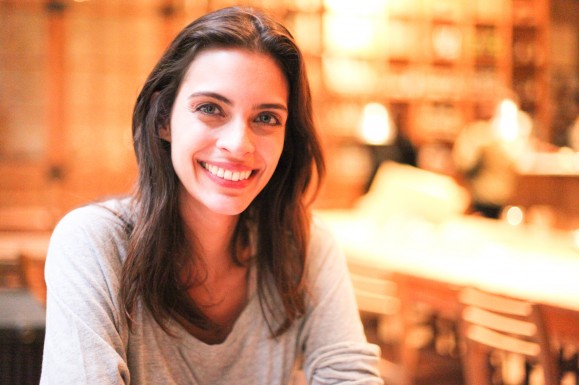 If you could pick one city in the world, which one would it be?
Paris.
How do you keep yourself in shape, what's your favorite sport?
I love yoga! I do Ashtanga and Vinyasa. It keeps my body and mind in shape.
If I had 3 days in Brazil, what should I see or not miss under any circumstances? Where would you send me?
I think I would send you to Rio de Janeiro because it is Brazil's post card. You should go to Ipanema beach to hang out and drink coconut water, go up to see the Cristo Redentor for a good view of the city and dance a little samba at Lapa!
What is your favorite piece in your wardrobe?
Jeans. I just can't live without a good pair of jeans!
Favorite designer?
Stella McCartney, she is eco-friendly!
Your best beauty advice?
When I work and have a lot of make-up on my face, I remove it with a method called OCM. Basically you put a mix of olive + castor oil all over you face and remove it with a warm towel. It is so amazing on the skin and removes all make-up so easily!
What would be your advice for any girl who wants to be a model?
I would say that it is very important to find a serious agency. Go to see a big agency and hear their feedback. Be careful with small agencies who want to make you pay for expensive books and things like that.
What inspires you the most?
Nature and love.
If you could pick 3 favorite films, which ones would it be?
"The Party" with Peter Sellers, "Amélie" and "Revolver".