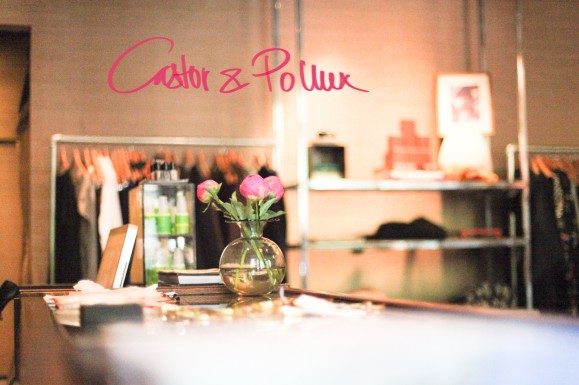 I thought I would introduce you to my favorite places to shop one by one, I'll start with NYC but try and cover London, Paris and other cities.
Some of the best shops are hidden away in little side streets and shopping in them feels like being in a friends house. They're full of lovely smells, inspiring designs and the friendliest staff who will chat with you about art, fashion and even offer you 'Mast Brothers Chocolate'. What's going on with Mast Brothers Chocolate by the way? I used to have to resist them in every cafe in NYC, but now even in the fashion shops? I am not sure I can handle it!
These great clothes shops will always inspire you and sometimes even let you design your own pieces. They usually do not make it into the travel guide books, so I thought I'd try and help:
The first place I wanted to talk to you about is the amazing Castor & Pollux.
Kerrilynn Pamer, the owner of this lovely West Village store, has a great eye for amazing pieces you'll want to keep in your closet forever. You'll find Rachel Comey, Ter et Bantine, Gary Graham, Acne and even Brooklyn made 'Saipua' soaps.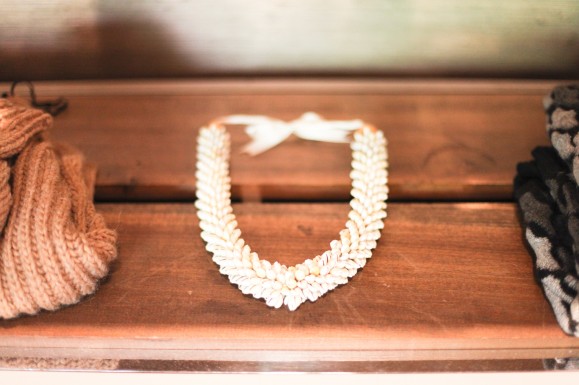 Not just that though, Kerrilynn designs her own jewelry collection, all made in NYC's jewelry district, she also has a leather bag collection and a knit wear collection coming this fall.
Come here to stock your closet with great outfits, learn the Castor & Pollux story and don't forget to check Kerrilynn's blog and website, it's inspirational and full of amazing tips.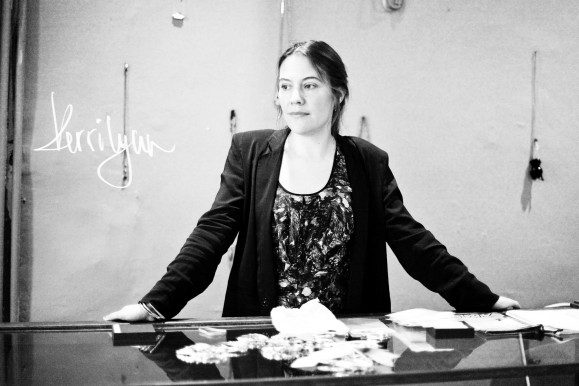 I was lucky enough to spend some time with Kerrilynn and ask her some questions:
I absolutely love your 'Maggies braceletes'. I know exactly what I want for Christmas now. What was the inspiration behind them? How did you come up with their shape?
The Maggies were inspired by my Aunt Maggie who passed away two years ago. She was the chicest most aesthetically inspiring person I've ever known and she wore her bracelets for 40 years. We cast hers and made them into a modern day version of an heirloom.
It's amazing to have a design and an idea in your mind but how does it come to realization?
We cast them in the jewelry district and have an amazing family from Ecuador who finishes them for us. We've been really lucky in the process of having them made, as NYC is such an amazing resource for producing jewelry. I'm happy that we make them here and have a connection to everyone who touches and handles them. We are now making new variations using the Maggie shape: powder coating, adding cognac diamonds and other precious stones to them, adding cabochon birthstone settings. We are always coming up with new variations on the beautiful shape.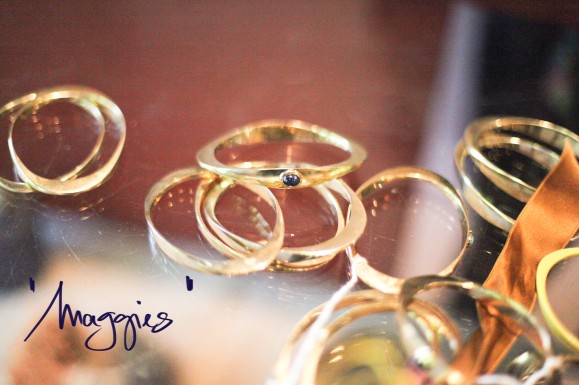 What was the main challenge in producing your bracelet collection in NYC?
We really haven't encountered any since producing them. I imagine we could have them made somewhere else for much less but I like the connection and control I have over them being produced here.
Why did you name your store 'Castor & Pollux'? I admire your logo btw.
I love the story of Castor & Pollux, it's a beautiful yet tragic myth about the twin sons of Zeus. My husband, John, designed the logo. I have always loved horses and wanted to incorporate my love and respect for them into the design.
What were the biggest obstacles opening the store in the West Village?
We have amazing landlords and were very, very lucky with finding our space. I honestly didn't know how it would happen when we were moving from Prospect Heights but I just kept imagining it and one day we found the space. It all came together serendipitously and I'm really grateful for that.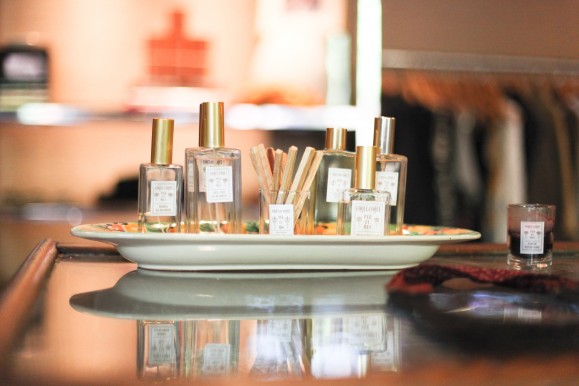 Your own knit wear collection is coming out this fall. Can you describe what we should be expecting? What was the idea behind the designs?
The knitwear collection is based on the idea that classics are always the way to go. The shapes are simple yet refined and are to be worn day or night. I want these to be the pieces that you can't bear to be apart from and that you will have in your closet forever.
Please tell all those who want to work in the fashion and design industry, what have you learned over the years that you wish you had known before?
Focused work and knowing what you want will get you far in any industry. Discipline, kindness and a very strong vision are the keys in my mind to happiness and success.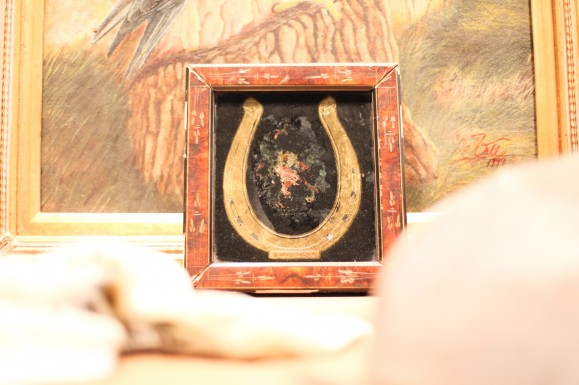 What do you like about the style of New York women?
So many people have moved here from other places that it becomes this fantastic melting pot of different cultures and different aesthetics that make up a super interesting woman that I find inspiring.
Your blog is very inspirational, full of great tips and advice, and the website is beautifully designed. Do you write it all yourself, where do you find the time?
I had a great woman helping me with some of the blog posts when we first launched but now it is pretty much all my doing. If you see another name at the top, that means someone else can take credit! I book my calendar pretty tight and when I'm disciplined and focused the entries happen, but sadly sometimes they fall to the wayside. I really enjoy sharing with people and this is a great way to do that on a larger scale so it's a lot of fun for me.
You said your style inspiration is your Aunt Maggie and your Mum. How would you describe your own personal style?
I love classic, elegant style that has a bit of sexiness to it. I like to mix things up – a framework of classic pieces with something modern and contemporary to round it out.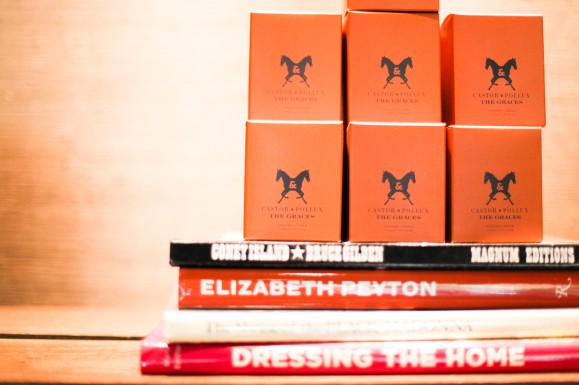 What is your favorite place in NYC, the place that inspires you the most?
This is probably kind of crazy but I LOVE being at home. I'm a homebody at heart and feel really good when I'm there puttering around, cooking, reading, playing with my dogs or hanging out with my husband. I'm a total cozy monster and like to be surrounded by antiques and things that make me happy. Home does that for me.
What is your favorite restaurant?
Wow, that's a hard question. Honestly, we don't eat out all that often cause we cook so much and find ourselves comparing our food to the restaurants, not the best experience. That being said though, you could place money on finding us at the bar of Franny's in Brooklyn at least one night a week. It's pretty much the only food that I hands down know will always be better than mine!
Castor & Pollux,  238 W 10th Street, NYC (between Bleecker & Hudson St.)