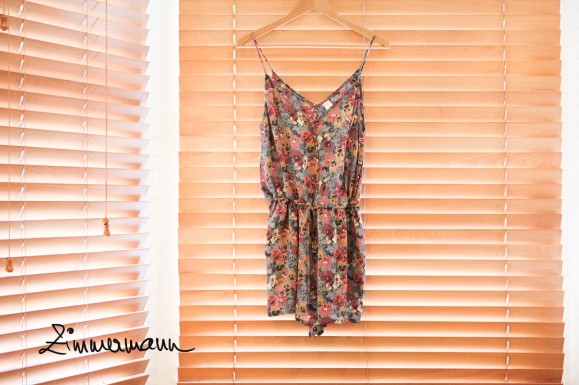 I am so proud to introduce you to my first ever piece from the Zimmerman collection, AT LAST!
I admire this Aussie brand so much.
The duo of sisters behind this successful label, Nicky and Simone Zimmermann, offer amazingly well groomed pieces. I love the perfectly balanced combination of flowery printed fabric with geometrical cuts and patterns. The delicately printed silk chiffon, together with thicker fabrics and precisely cut lines, make beautiful, yet modern designs.
Their swimwear collection manages to stay sexy and cool even while using flowery prints, sometimes with ruffles! They do not make it overly girly, but still pretty and beautiful. Zimmerman has a recipe for simple, carefree and yet sexy pieces!
Funnily enough though, Zimmermann was always hard to come across outside Australia, but not anymore! Eight weeks ago, to my absolute delight, their first New York store opened in Soho, I was ecstatic! It's their second one in the US, LA being the first, which opened about a year ago. They also just launched their US online store, so my obsession can have a happy continuum…
There are definitely more Zimmermann pieces coming into my closet, I've got my eye on their amazing eyelet lace pieces now, I'll keep you posted!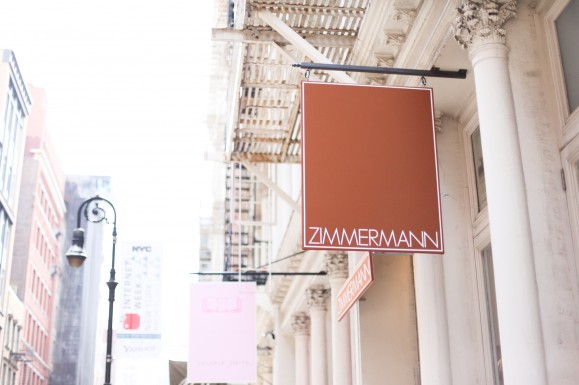 Girls back in Europe have to still 'survive' on a quite limited selection, 'Net-a-porter' and 'Matches' are two of the carriers, maybe if we're pushy enough a European store will come our way soon! If not, we definitely have a great excuse to visit Australia, with 15 Zimmermann stores over there you won't miss it, and who wouldn't want to go to the Land of Oz, right?!
Zimmermann- NYC, 87 Mercer Street, NYC (between Spring and Broome St)
Zimmermann- LA, 110 S Robertson Blvd, LA (between Alden Dr and W 3rd St)