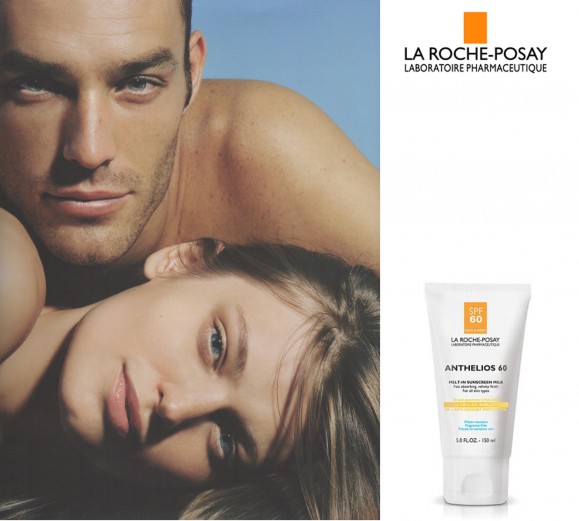 Even though it doesn't feel like summer at all in London (the last 4 months there were only 3 days without rain), it's that time of year when holidays are here, or at least on the horizon, or perhaps in our dreams, but the summer is definitely buzzing and the SUN is present (well, except in London)!
So I thought this is a great time to share some tips about sun protection. Tips I've learned over the years shooting on the beach (or in the desert), in direct sun light, in the middle of the day, by the Equator! Saying this, sun protection is important even in the rain, so even Londoners should keep reading.
I guess I don't need to tell you that tanning isn't that healthy or safe. UVB rays enter your epidermis and cause burning which produces tons of free radicals that are very harmful to our bodies. UVA rays are known for being able to penetrate the skin even deeper where they damage collagen and elastin that leads to aging, pigmentation and even skin cancer.
Now I don't want to be too depressing about it, I love the sun. I adore vacations full of sunny days and I don't like to worry about damaging my skin every time my butt appears above the water's surface. Sun gives me tons of energy and makes me a very excited, optimistic and happy person. So in spite of the things I've mentioned at the beginning, I've learned a few simple tips about sun lotion, what to look for and avoid and what food and supplements to take in order to make those rays less damaging: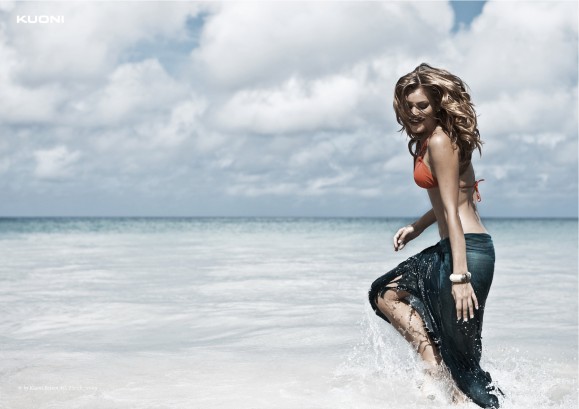 1) Lotion
a) Use sun protection lotions that are SPF at least 20.
I use factor 30 for the body and SPF50 for my face when on holiday or on a beach shoot.
b) The lotion you choose must protect against both- A and B rays (UVB and the even more 'tricky' UVA rays that penetrate through glass!)
c) Look for sun lotions that include vitamins A, C, E which behave as antioxidants and reduce the damage caused by burning. Unfortunately they won't work for long once you're under the direct sun light.
d) Apply the sun screen lotion at least 10 min before you go outside, not while you're there.
e) Also having make-up on won't protect your skin. I had many shoots with a lot of make up on and my make-up artist always applies lotion SPF50 underneath.
Wet skin absorbs even more light than dry skin as the rays bend differently through the liquid, so beware of that as well.
My favorite sun lotions:
La Roche Posay-Anthelios, all the products in Anthelios family are great.
Dermalogica-Solar Defense Booster SPF30. I use this product on my face every day, it's very light. It comes in a small container and is great for traveling.
DDF Matte Finish Photo Age Protection SPF30
2) Cover your body as much as you can and wear hats and sun glasses.
3) Eat plenty of antioxidant rich foods, that mop up the free radicals, not only in summer though! Antioxidant rich foods are great for your skin all year round:
Sweet potatoes
Carrots
Apricots
Watermelon
All berries
Grapes
Watercress
Kale
Broccoli
Garlic
Onion
Fresh nuts and seeds
When I am in a supermarket I always go for color, that's my rule. More color in the vegetable the higher antioxidant load.
4) Take an antioxidant supplement and take all your vitamins together so they work in synergy:
Vitamin A
Vitamin E and C
Co-Q10
Lipoid acid (=thioctic acid)
Glutathione, cysteine
Anthocyanidins
5) Check if any medication you're taking doesn't increase your sensitivity to the sun!
Happy SUNNING!
You may also like:
My tip of the week…Tracy Anderson
My tip of the week…Brush until you blush!
My tip of the week…Squeeze your own!
My tip of the week…Green Superfood Powder
My tip of the week…'Muscle Confusion'
Source: Photo 1- by La Roche Posay Laboratoire, Photo 2- by Kuoni