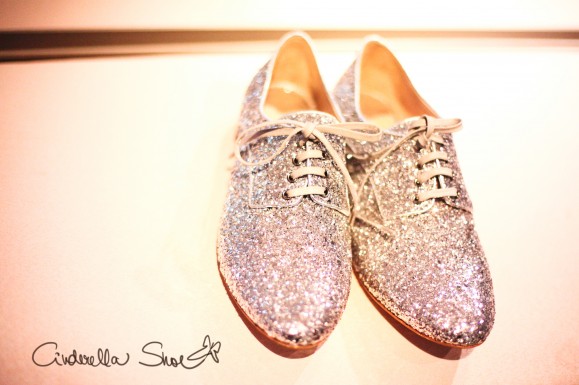 This is my idea of a Cinderella shoe, at least she could run in these! On the other hand she wouldn't have lost one and the prince would have never found her…Anyways, I like this pair. I'm actually thinking of getting these for my wedding after-party (I like the combination of comfort and sparkle). These are by Miu Miu.
Christian Louboutin has just brought out his version of probably the most famous shoes in the world. How would your dream Cinderella shoe look? Let's admit it girls, we've all at some point in our lives thought about this. If you were Cinderella and got to wish for that one and only magical pair of shoes, how would they be? Completely see through or totally sparkly? Or perhaps decorated with butterflies like the Louboutins or completely and utterly different and far away from all the cliches? Maybe you already own your special pair?
Let me know by emailing your ideas of the perfect shoe! I'll publish some of your stories in my next shoe post.
Looking forward to hearing from you, there's never too much 'shoe – chatting'!
Adela x