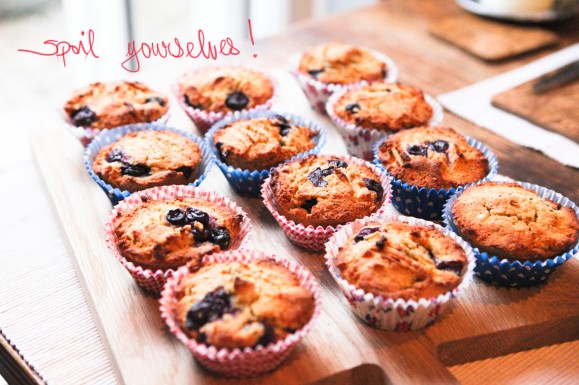 Okay, it's time to spoil yourselves!
I had friends over for dinner last night and wanted to make something 'DELICIOSO', yet healthy for dessert. I remembered reading a chia seed muffin recipe on the 'Kora Organics' blog a little while ago, and thought this was exactly what was needed. I've been running a lot recently, so the more chia seeds, the better.
The recipe is by Miranda Kerr, so it can't get  healthier than that!