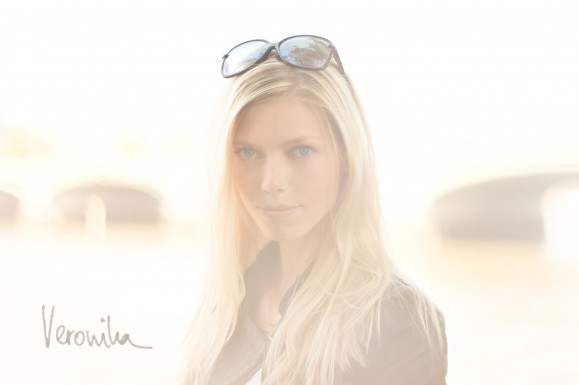 I first officially met Veronika only 2 years ago at a charity event in the Czech republic, but I've known of her for 12 years! We both started modeling and traveling around the same time and we, the Czech girls, always keep an eye on each other.
She is such an honest person and such a hard worker! She says things the way they are and doesn't walk around the subject, which I appreciate, I admire her bravery and sincerity.
In here career she's worked with designers such as Matthew Williamson and Phoebe Philo and yet she's a total girl next door who you feel so comfortable spending time with.
So let me introduce you to the amazing Veronika Fasinova and perhaps inspire you with this interview to visit our home country:
You work for Celine. What does your day look like? Do you have any routine?
We start at 9:30am, then it depends what's on the schedule for that day. We might be doing a knitwear fitting, leather fitting, woven fitting. It's nice to see the whole process, what it takes to make the whole collection. It can be quite tiring as I have to stand in high heels all day, but the whole team is very friendly which helps a lot. I've been working for Celine since 2009, it's an every day job, Monday to Friday. 3 weeks before Fashion Week we go to Paris where the main Atelier is situated, that's when it gets really hard. We work 21 days straight, often late into the night, but when you see the final collection you know the hard work was well worth it.
What do you find most challenging about modeling?
Being away from my family and friends. I just got back from the Czech Republic, I had 3 weeks of holidays and spent it all there with the people I love, I had the best time ever!
What do you love the most about your job?
Traveling. Traveling to places I wouldn't have seen had I not been a model. Seeing different cultures, experiencing places as a citizen… however sometimes it can be sad, as you can't share that exact moment with someone close to you.
Phoebe Philo, Celine's designer, what's it like to be around someone like that almost every day?
I remember the first time I saw her, I was thinking: "Wow, so this is HER!" She is such a cool person, she knows exactly what she wants, she is funny, nice to people and passionate about her job.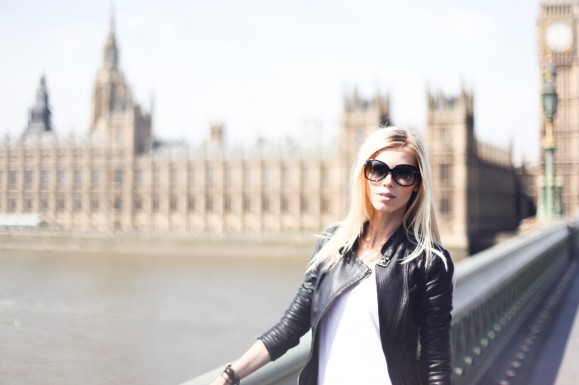 How do you keep yourself in shape?
There are times when I work out really hard and times when I do nothing at all. I try to exercise at home, I downloaded the Nike Training app for my iPad which is amazing. There are 4 categories you can choose from – Get Lean, Get Toned, Get Strong & Get Focused. You pick one, select how many minutes you want to exercise for, select some music and get your equipment. I love the fact I can be at home, nobody can see me and I can really go for it!
I try to eat healthily as well. This is very tricky because I've had strong allergy to fruit since I was 2, I can't eat any. I eat a lot of fish, I prefer organic food, I drink loads of water…My guilty pleasure is Haribo & Pringles :)
Do you have any beauty advice or any beauty product that you love and 'can't live without'?
Clean your skin! Even though you are tired, sleepy, just force yourself to do it before you go to bed, and again in the morning. The best product to do that job is Bioderma Crealine H2o Cleansing Solution. It's also important to moisturize your skin, I like Clarins products and products you can buy in pharmacies (Bioderma, Vichy, Avéne…). Another product I absolutely adore is the BB cream from Garnier.
You're based in London. What do you like here the most and what is your favorite restaurant or coffee place?
I love how multi-cultural this place is. Everybody can find their own thing here in London. My favorite restaurant is a Thai place called Busaba Eathai, their thai calamari is the best! I really liked the little coffee place you took me to – Fernandez & Wells, very cosy, I liked the attitude of that place, nice coffee and the sandwiches looked oh so good!
You spend a lot of time in Paris, especially around fashion week. What is your favorite place and cafe in Paris?
I have so little time when I'm in Paris, so I can only go to places very close to the Celine studio. The one I can recommend is on 41 rue St. Honoré and it's called Le bio d'Adam et Eve. They do eat in and take away food as well. Everything is organic, healthy and very tasty!
I don't believe there's a woman out there who doesn't love Celine bags and purses. Which is your personal favorite?
This is such a difficult question! ;) I love them all! If I want to look chic I go for my beige Phantom bag. If I want to look cool I take one of my Bi Cabas bags. Another amazing shape is the Trapeze bag, I have it in black but you can get it multicolored as well.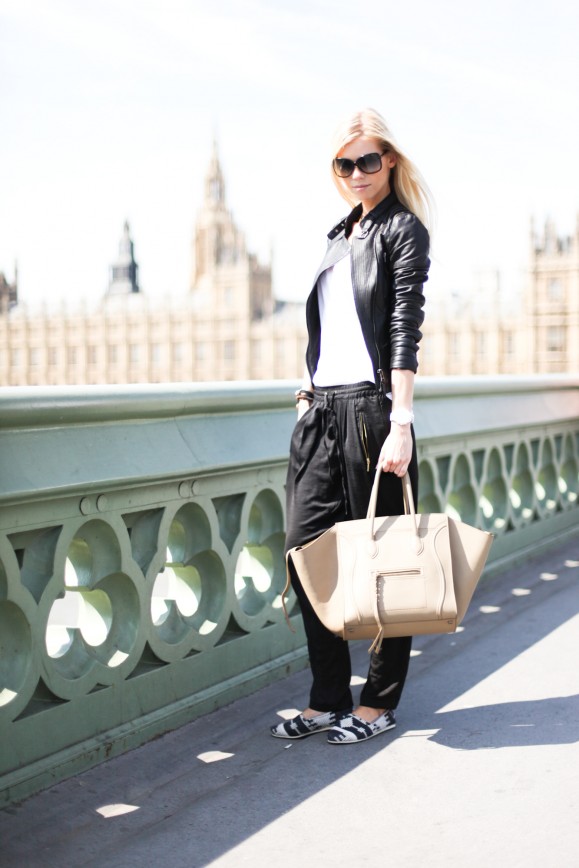 What is your favorite piece in your wardrobe?
I love shirts and simple white t-shirts. I wear only jeans and trousers. I have one beautiful dress I got from Matthew Williamson when I worked for him as a fit model. I've had it for about 4 or 5 years and still haven't found an opportunity to wear it. It's such a nice and colorful piece so I'd like to keep it for a special occasion.
What is your favorite place in the world and why?
Of course it's my home – Czech Republic (Olomouc). I'm such a patriot :)
If someone had just one day in the Czech republic, where would you send them? What should they definitely see and perhaps taste? 
Czech Republic is very historical country. We have so many beautiful castles, chateaux, churches, spa towns, mountains… Prague is really beautiful, the Old Town is very charming. Czech cuisine is marked by a strong emphasis on meat dishes. Pork, dumplings and stewed cabbage (Vepro knedlo zelo), roast sirloin beef, with steamed dumplings and cream-of-vegetable sauce (Svickova – my favorite) are the unique Czech dishes. You also HAVE TO try our beer. Southern Moravia is known for producing wine.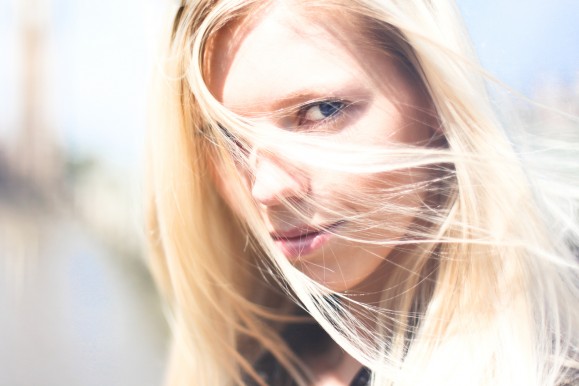 What and who inspires you the most?
Books, other people's life stories, music, I like to read quotes…
You are such a passionate reader, if you could pick three favorite books, what would they be? 
Difficult question again. My grandma taught me to read when I was 5 years old. I remember spending afternoons in the city library. The books for children were on the second floor and I couldn't wait until I was allowed to go to the grown up books on the first floor, as they were much more interesting for me. I love books by Colin Falconer (Harem, Opium, When We Were Gods, Aztec, Triad…). Another amazing book I read not that long ago was from Ruta Sepetys – Between Shades of Gray, it's about a young Lithuanian girl who gets sent with her mom and little brother to Siberia by Soviet guards in 1941. It's such a sad and beautiful story at the same time. If you are interested in a more 'serious' genre I would recommend Dominic Streatfeild and his book Brainwash: The Secret History of Mind Control.
What media do you consume?
My all time favorite TV show is Friends, I have the whole DVD box set and know all the episodes. I also love magazines! I have a big pile on my table still to read. I brought so many magazines from Czech but I have a few subscriptions over here in London as well. I also download quite a few magazines on my iPad, I hate to throw them away and this is great way to keep them forever without being forced to rent storage space if you are a keeper like me.
I really enjoy reading your blog, and I'm not saying that because you are my friend :) I really mean it. Beautiful pictures, good advice, inspiration, recommendations… Everybody can find their own thing there. It's not focused on one thing only, there is a little bit of everything.
More of my friends:
Let me introduce you to… Clemence
Let me introduce you to… Marianna