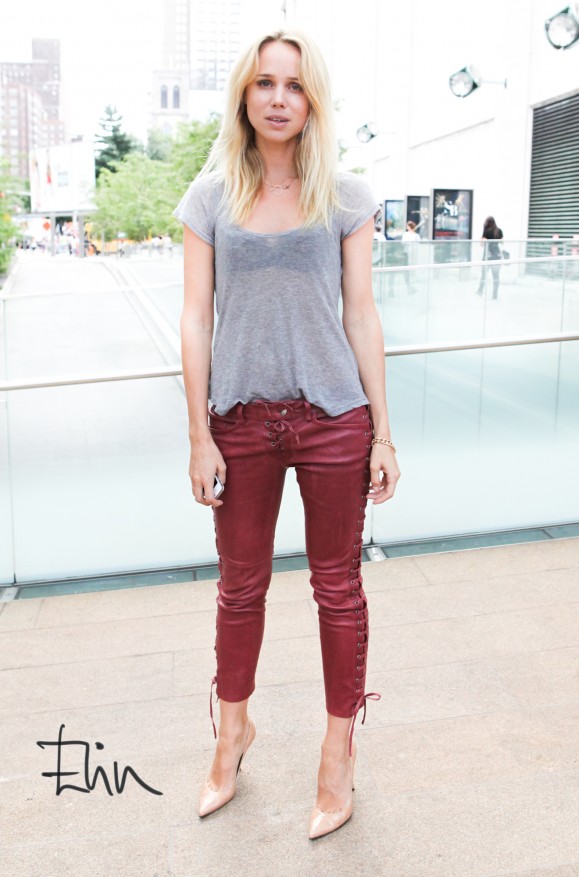 Today right before the Diane von Furstenberg show I was lucky enough to chat with Elin Kling, my total fashion crush and inspiration (I blushingly told her I'm a huuuge fan).
I've been reading her blog and following her career for so long, it was great to finally meet her.
Here's her amazing blog, in case there's a person who hasn't seen it: Style by Kling
PS: Love what she's wearing!