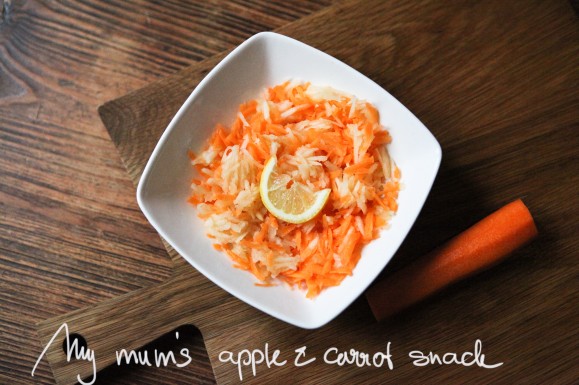 I want to share with you some healthy, easy & quick to make snacks that are great in between meals and on the go.
No 1. has to be my childhood favorite. My mum used to make it for my sister and I, I remember being so excited. Apples and carrots were accesible fruit and vegetables in my country during communism, unlike bananas*, so she treated us with this salad a lot, she was usually rewarded with screams of delight!
As my mum did, I use one peeled apple, one carrot and I also sprinkle a bit of lemon juice on top.
Place it in a sealable container (Muji & The Container Store do great ones), pop it in your handbag and you're good to go.
*once a month my mum had to queue for four bananas per family