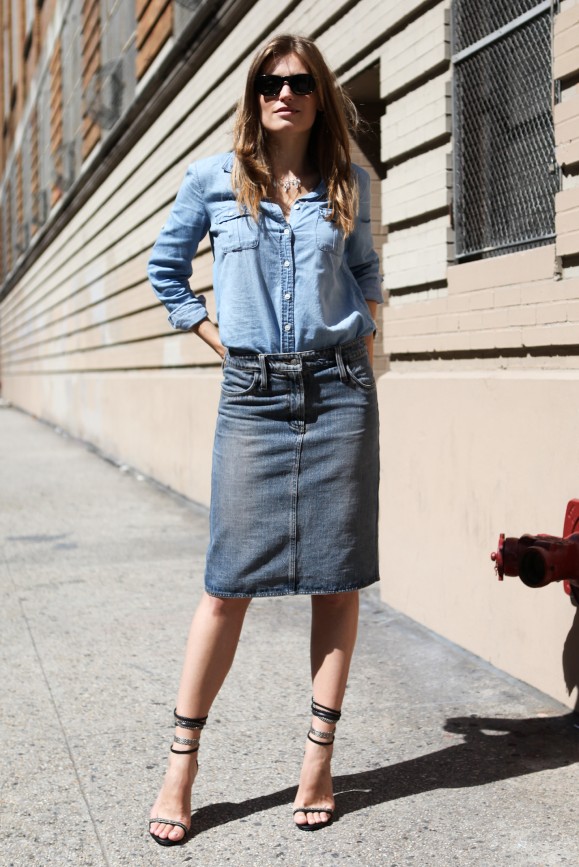 This is one of the outfits I wore during New York Fashion Week.
Denim all the way… the shirt is by J.Crew (my all time favorite), the denim skirt is from my High School days, I don't know the brand as the tag is long gone, Persol shades and Isabel Marant heels.
I got inspired a lot during this year's NYFW, not just by the shows though, the crowds outside the Lincoln Center were innovative and amazingly put together as always, I'll post some of my favorites that I managed to snap soon.