One of the great things about Miami and it's definitely one of MANY (the beach, the weather, the art deco architecture, a quick hop to the amazing Everglades, you see many!) is SPORT! In Miami, the weather makes you want to exercise and do the sporty things as it comes so naturally! As naturally as a girl comes to the shoes (well, almost).
I know, I'm probably getting those rolling eyes, cause I know too well, that everyone comes to Miami to PARTY, right? Bear with me though! Even after a cocktail or two you want to exercise in Miami, because the ocean just asks for it. The sun calls you out of bed and challenges you to that volleyball game, quick swim and run on that golden sand. If nothing else, all the amazing, buff, scantily clad people should at least do the job.
Anyway, that's how I feel, I love to exercise in Miami.
Here are just few of the favorite sporty bits I enjoyed over that 4 long day vacation. So if you're like me, get inspired, pack that sports bra and get to Miami B**itch ASAP!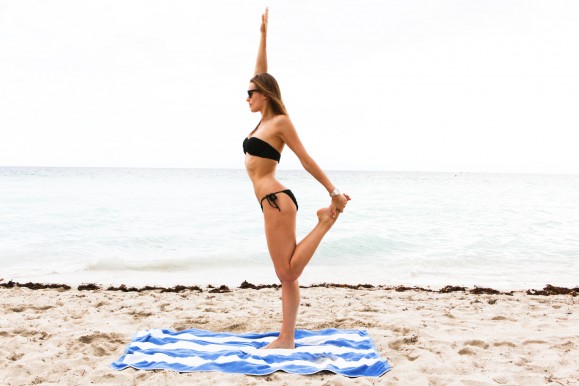 Whenever I have the chance, I love doing early morning yoga on the BEACH before it gets too hot. There's a proper yoga class that takes place on the beach as well if you need some guidance: '3rd Street Beach Yoga' at 7am and 6pm.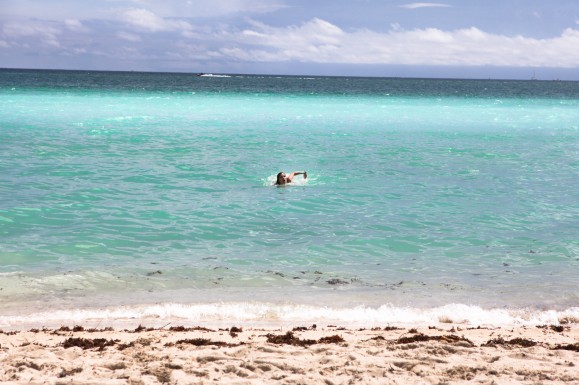 I love swimming. I spent a lot of my childhood swimming. There's nothing better than having a swim in the ocean and pretending to be in 'Baywatch' (I actually own a real red floating thing!).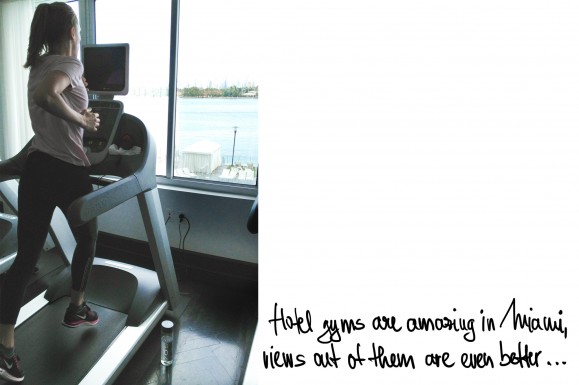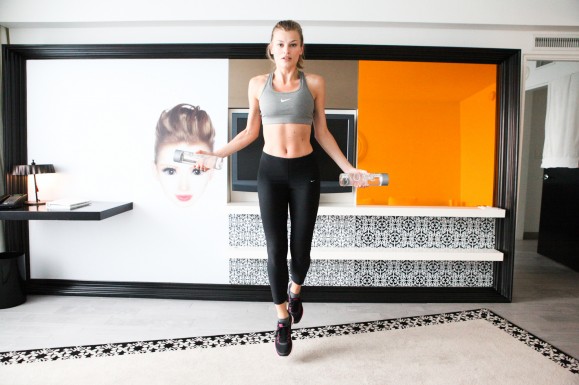 … or you can do some exercise in your hotel room. I'll show you my whole 'hotel room' routine soon…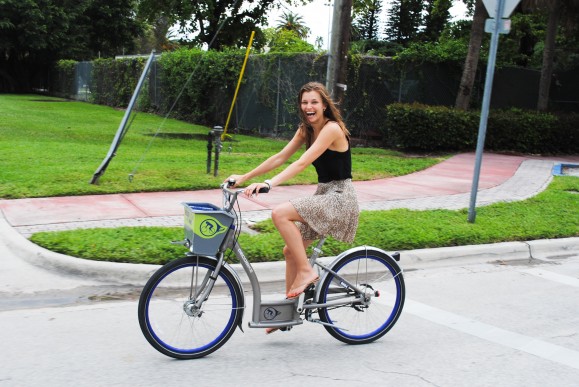 Oh bikes. Miami has followed the lead of other cities and finally got the city bikes called 'DecoBike'. Drop it off and pick it up wherever you want. It's so much fun to get around the city on them!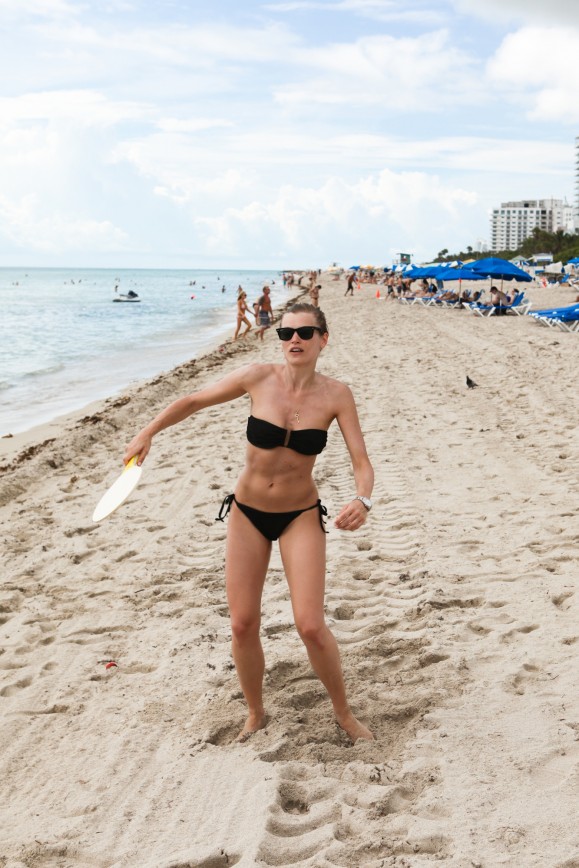 And the best beach sport goes to… BAT AND BALL… It's just genius! I get very competitive, so far we did an exchange of 164, that's my personal record, what's yours?