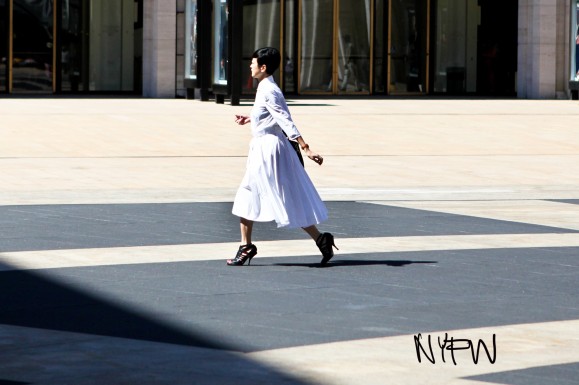 Here are a few snaps I took at the latest New York Fashion Week, a selection of ladies who inspired me the most.
I feel that the various fashion weeks around the world are becoming a bit of a freak show (at least on the streets), I'll post some snaps soon that are inspiring in a different kind of way I guess? So many people turn up to venues these days hoping to get attention by simply going over the top, trying to shock. These people are very rarely attending the shows, they tend to hang around outside hoping to be photographed and get a feeling of fame I guess, in honesty, I admire their confidence.
The women here stayed true to themselves, yet looked gorgeous and inspiring. I love the simplicity which in itself has become so original.
I know we can no longer wear these little clothes, but it's nice to have something to look forward to next season, with a warm cup of tea in our hands during the hurricane!
Keep warm and be safe everyone! x