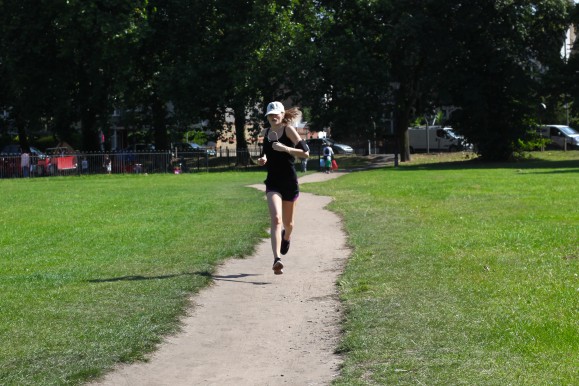 Back to my favourite running locations…
This week I did my favourite US run, the Central Park loop in NYC, it's just over 11k, but today I'm back to running my all time favourite- two parks near my London home- Wandsworth and Clapham Common.
There's nothing better than living between the commons. Apart from having a great ice cream van parked in them all the time, summers and winters, there are absolutely no excuses when it comes to running.
I like to get around both the commons on the same run, even-though between the two I have to be on the roads.
Here's the run:
Where: Wandsworth Common & Clapham Common, London
Mileage: You can vary it to your mood but to get around both parks is around 10k (6 miles). You can obviously  zig-zag around and make the run longer. My usual running map is below.
Challenges on the way:
Cars and crossing the lights, apart from that it's easy and fun fun fun run!
So why I like it: 
Both parks are wild and lovely. I especially love Wandsworth where you run around a beautiful pond. It feels like being lost in the tropical jungle with it's low branches and wildlife, especially during foggy and rainy days, which of course are a plenty in London.
See you there!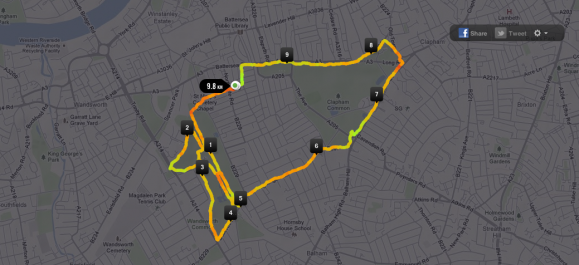 More of my running: