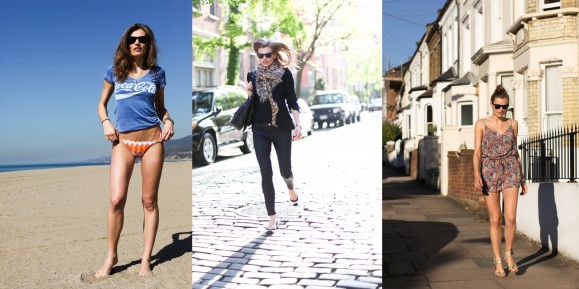 Not only this has been a year of amazing adventures, it's also been the very FIRST year for The Model's Office.
I enjoyed every bit of it and I'm looking forward so much to the next year. There are some exciting changes ahead for me and The Model's Office (can't say anything more at this point). So thank you my amazing readers, I wouldn't be here without you.
I wanted to look back at one of my bigger challenges on the site, posting about the outfits I wear for castings. I struggle with this concept a bit, even-though I do it for living, weird right?  It doesn't come naturally to me and promoting someone else's clothes that I didn't design or make seems a bit funny. I've been blushing a lot during the process, hopefully I managed, so thanks for bearing with me on this one. Here is a look back at 'my year in outfits':
Happy New Year to all of you and see you in 2013!
Adela x