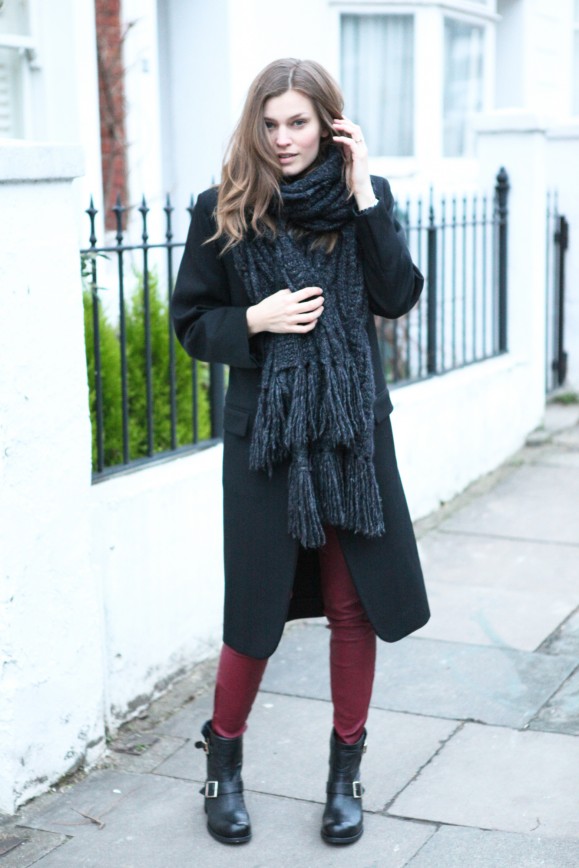 Today was the very last day of London castings for me (a small tear is on my cheek right now). I'll miss this city incredibly (more tears!) but of course I'll be visiting and coming for work a lot (saved some tears now). It will be just the other way around from what I've gotten used to, from tomorrow NYC  will be my new home….  again!
It's freezing outside, so comfort and warmth was essential today: I'm wearing Stella McCartney coat, AllSaints men's scarf, J Brand leather pants, Jimmy Choo biker boots & Equipment shirt (hidden somewhere underneath).
Goodbye London, you're such a great city. Hello NYC! Now 'PICFA' time (putting in cases for adventures)…. Excited!