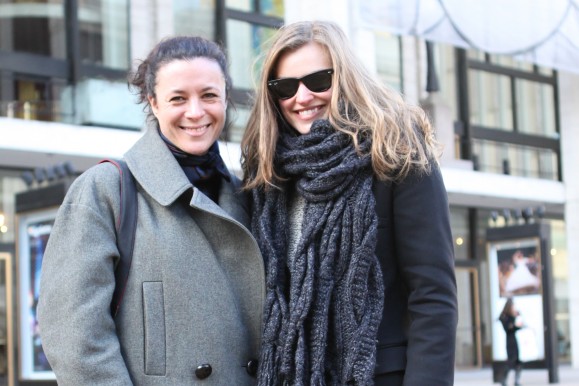 Awesome! That's how it feels to meet someone you genuinely admire and who's work has been your inspiration forever. Today at the Diane von Furstenberg show, I was lucky enough to meet Garance Dore, my artistic muse.
The meeting went like this:
Me : Hi Garance, what's up? [Well, not really], Hi Garance, I love your work! It's so nice to meet you! [That's more likely right?]
Garance: Thank you, it's nice to meet you too!
Me: …..[no words left]……….
She was so lovely and in case you are one of the rare few, who has been living on Mars and not seen her blog, here it is again.
She's the girls girl and I find her writing to be cheekily funny & very honest. It was her photography that inspired me to take my landscape work into the lesser known and uncomfortable waters of fashion (well at least from the other side of the camera). Don't even get me started on her illustrations, this girl rocks!