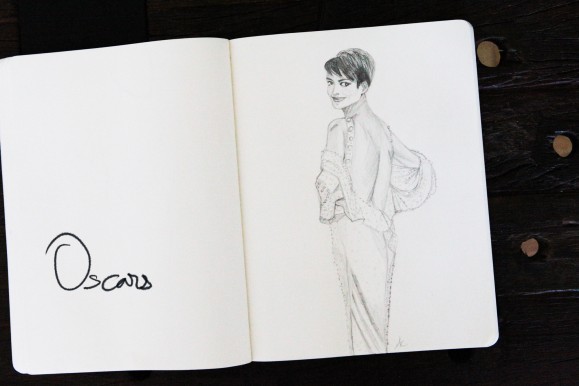 Did you watch the Oscars?
Well I missed it! However, the first thing I did this morning was switch on my computer and checking out all the winners and the red carpet dresses.
First let me say, I'm so excited for J.Law, I love her, I think we'll see a lot from that girl in the future. And don't get me started on 'The Hunger Games' (I'm a bit obsessed with the books), there couldn't be a better Katniss.
All the winners are so exciting this year, I can't wait to see 'Django Unchained', yes, don't kill me I haven't seen it yet! I will soon!
Now the dresses, hmmm… they were a bit disappointing, nothing really wowed me enough. Most of the dresses were exactly what I expected them to be, classic Oscar dresses, no new ideas. Although I loved the way Jennifer Lawrence looked, even though I was secretly hoping she'd show up in those sweatpants she was promising. The curves of her dress, her porcelain make- up was perfect for it, and her attitude, so cool! The dress was like a perfect cream topping on a cake, I would definitely eat it. And the back necklace, an interesting idea, she simply looked gorgeous, well, Oscar worthy! I think she handled the fall really well too!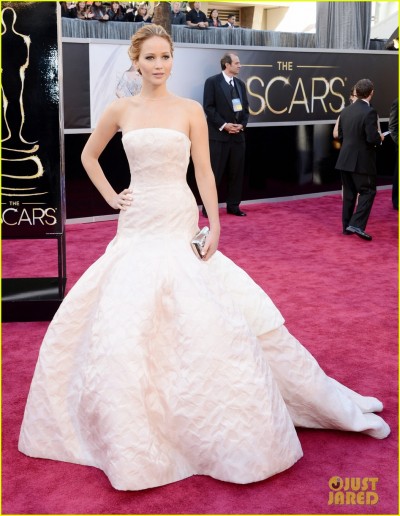 There were few more beautiful actresses who inspired me as well, here they are:
Charlize Theron
Simple, clean, beautiful! That silhouette! What a lady. I've always loved the short hair on her.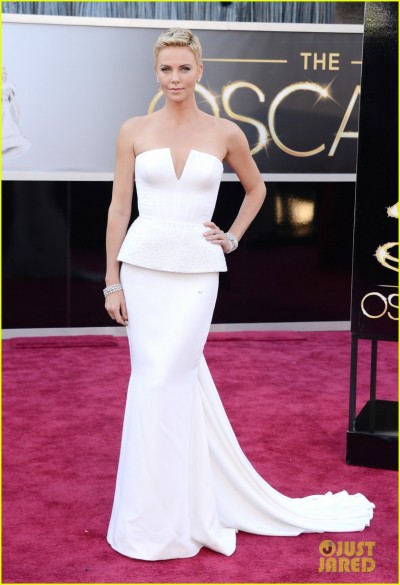 Zoe Saldana
To me she always looks great, it was no exception this time. Her dress was so Chanel (even though it was Alexis Mabille Couture) and with me anything that looks Chanel Couture like does the magic. She always wears the dress, not the other way around. Oh btw I want to steal all her rings.
One of my all time favorite dresses was a Chanel gown worn by Jennifer Aniston in 2004 at the Emmy Awards, to me Zoe's dress had a similar feel.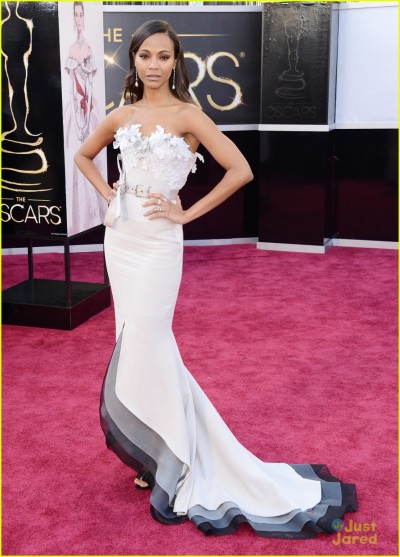 Anne Hathaway
I loved it! It was less boyish than usual, more elegant this time and so unbelievably effortless. Also her hair was styled differently from her usual look. Her fringe had a fresher blow out look, I think it suited her.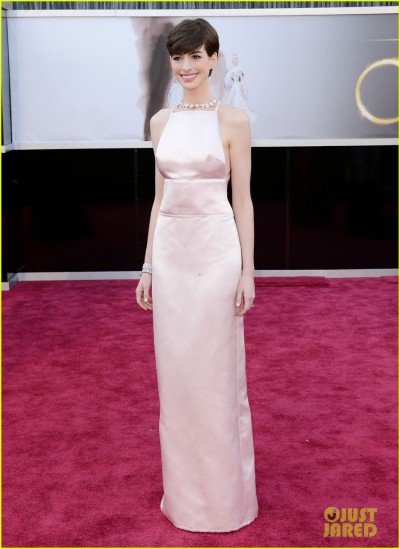 I think Amy Adams looked lovely, but again no surprises there. She was pulling that Penelope Cruz Oscar look, even though she was pulling it really well, it was still Penelope Cruz Oscar look. I admire her as an actress though… a lot!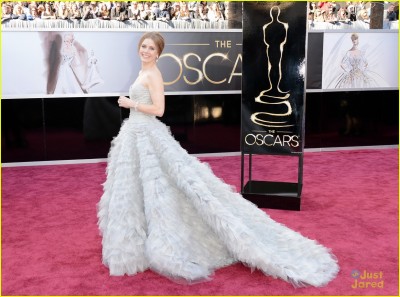 Natalie Portman's dress at the Vanity Fair party wowed me. I think that's one of the best outfits I have seen on her. I love the way she paired it with the emerald-like earrings.

Okay, let's move away from all the whiteness… Jessica Chastain!!! I want her hair & her skin. She's just electrically unexceptionally beautiful.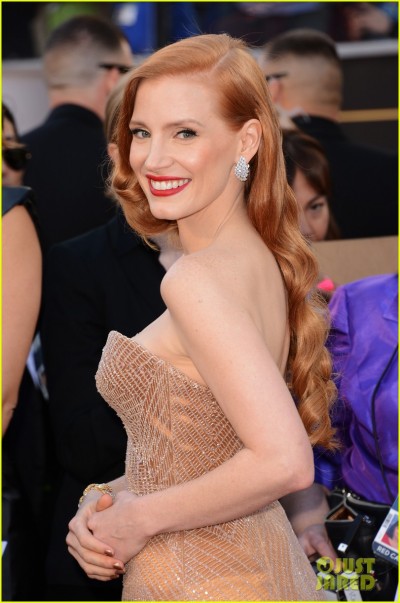 Naomie Harris's little green number.
"What is she talking about, she wore a golden mustard dress?" you're thinking. And you're right and it did not only suit her so well, it was also designed with our Planet Earth in mind. So win win! It was made from recycled and vintage materials. It was dyed using natural plant dyers such as chamomile and goldenrod and therefore easy to compost afterwards. It was designed by fashion school student, promising designer (so keep an eye on him) Michael Badger.
I love the story of this dress, I think this is where the future of fashion lies.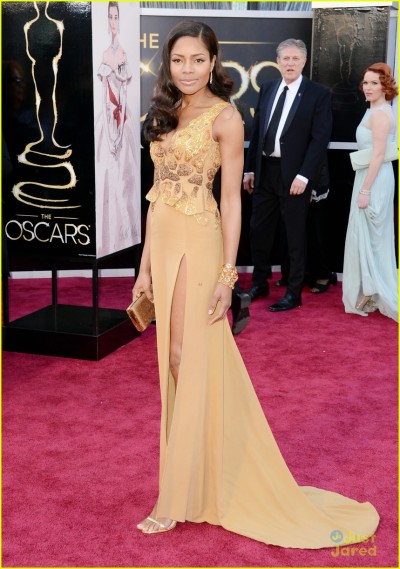 Image Source: JustJared