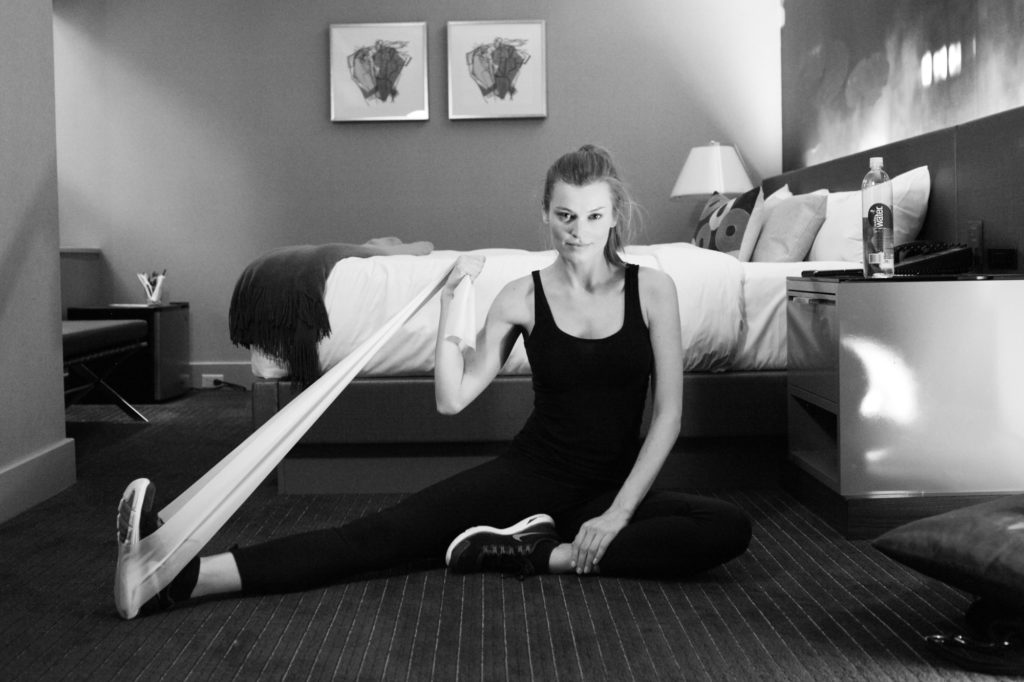 How can you keep motivated to exercising during this cold weather?
I've had lots ups and downs, but I'm trying to stick with it. I'm really enjoying my new Ballet Beautiful DVD as well as working the classic… the one and only Tracy Anderson… It's always nice to have something new and different, remember, keep those muscles confused.
Stay positive and stay tuned, 'Hotel Room Routine #3' is coming soon!
For now…