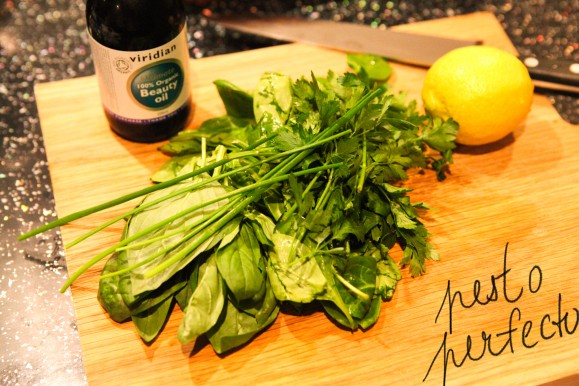 Another one of my favorite SUPERFOODS. The 'pesto perfecto' works with everything and goes on anything. Have a bit of brown rice left over? Mix it with 'pesto perfecto' and you have a superfood meal to indulge in. Sprinkle it on your salads, on fish or a soup and you end up with a delicious, rich and healthy meal.
What do you need?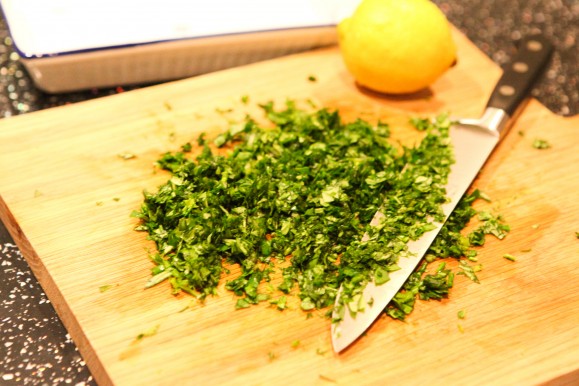 To serve 2
– Fresh herbs, anything you like or have leftover, my personal favorite mix consists of a handful of each of the following – watercress, arugula, chives, basil & flat parsley. (If you don't want to destroy your wallet, pick just your two favorite herbs.)
– a squeeze of lemon
– extra virgin olive oil, or my favorite 'beauty oil' (check what's in it here)
If you want to make it more interesting you can also add:
– olives -any that you like (I like Sicilian ones)
– pine nuts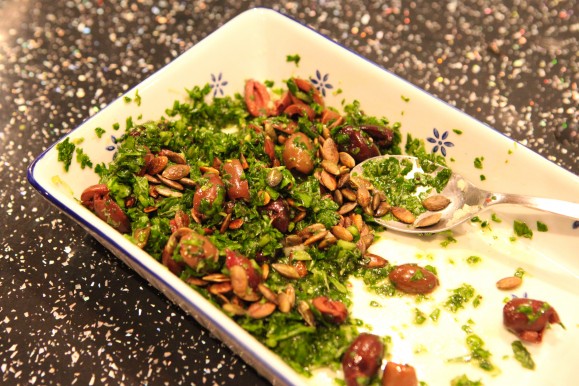 Chop all the herbs, make them as small as you can, sprinkle on lemon juice to your liking and about 1 tablespoon of olive or beauty oil. Mix it all together. If you feel like it, slightly roast half a handful of pine nuts (don't make them too brown!) and add them to the mix. Tada!