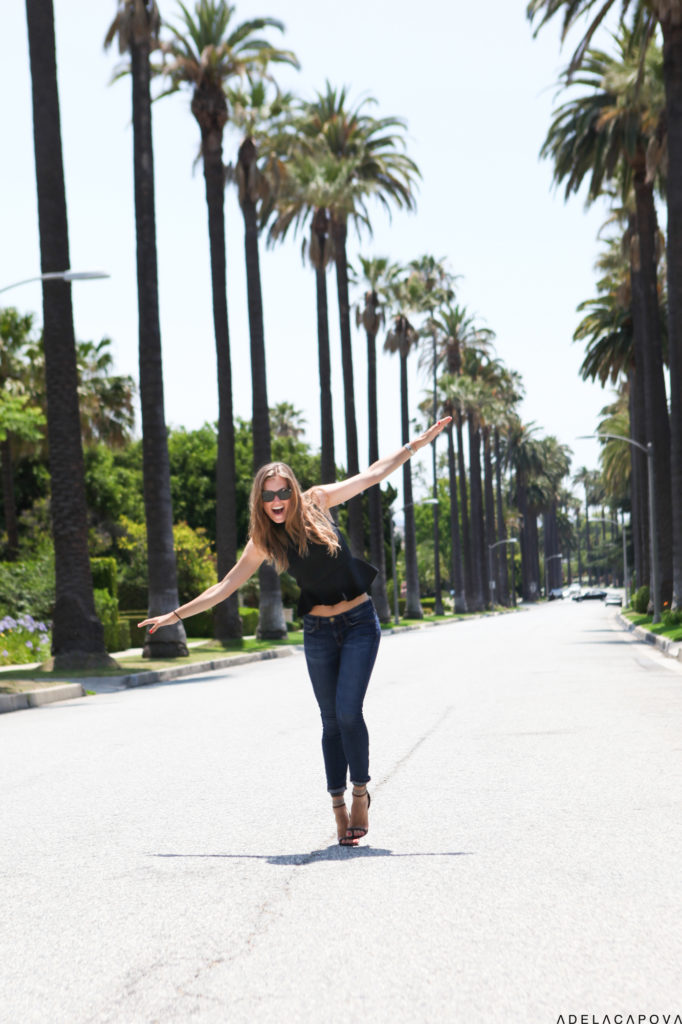 It's warm, it's sunny and palm trees with the Hollywood sign are your background. Need I say more? Los Angeles!
This city can sometimes be a bit tricky as there's not much you can cover on foot, even-though I'm one of those rare people who actually still loves to walk in LA when I can, but having a car makes one thing easier, and that's wearing heels.
A car means no need to sweat through the city in your flip flops and do the quick high heel switch in elevators in order to look put together at castings. One pair of shoes will do! Castings in Los Angeles are just a tiny bit more fun!