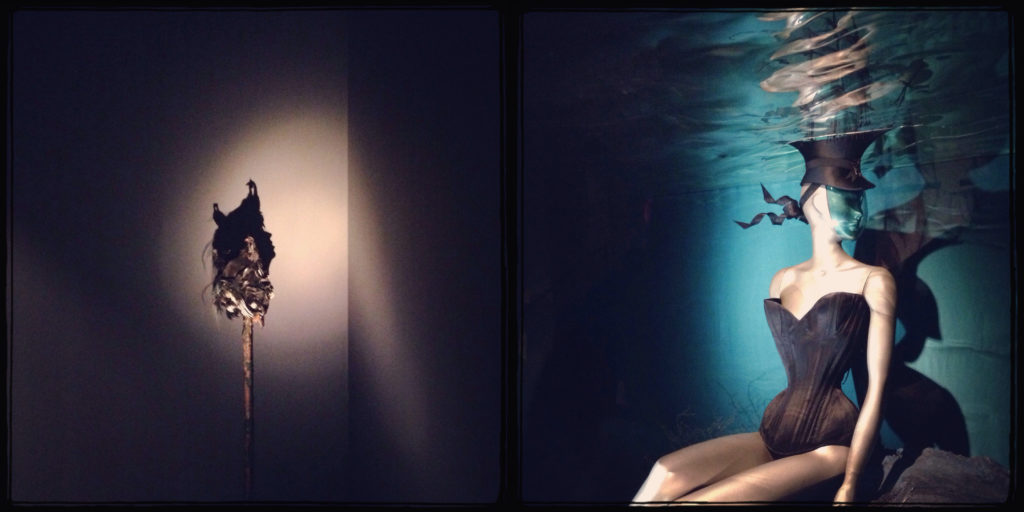 The Isabella Blow Exhibition at Somerset House in London was quite eccentric in ways I didn't expect it to be and surprisingly un-eccentric in other ways, especially Isabella's family history. It was very inspiring; she saw fashion in a way I never have and it opened my eyes.  It was also a bit overwhelming; I spent over 4 hours there without even realizing it. Most of all it showed me, that even the most talented people out there do evolve significantly over the years (the evolution from patchwork denim jeans with pink satin to a black lace corset is a great example of before Alexander McQueen became 'THE' Alexander McQueen, you'll see what I mean) Even the greatest fashion minds aren't born that way, it's a lot of hard work, mistakes and finding who you are.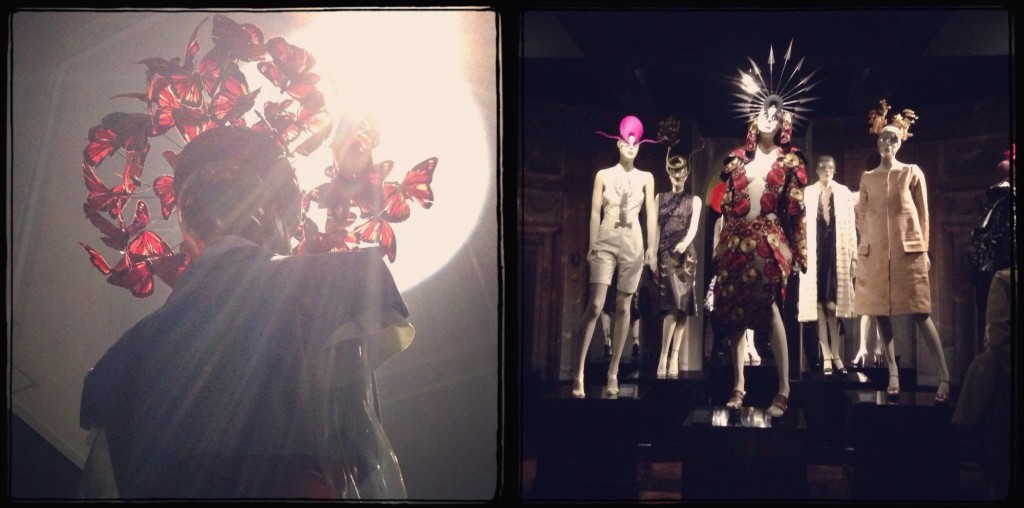 You'll get to see some amazing Alexander McQueen ensembles, the ones that actually weren't to be seen at the Savage Beauty Exhibition in NYC, and some very special Philip Treacy hats.
Just make sure to keep going as the exhibition gets better as you get further and don't forget to watch the Alexander McQueen A/W 2008 show at the end, which is outstanding.
Here are just a few sneaky snapshots done on my iPhone, as this time I didn't have time to ask for a permission to photograph the exhibition.
You will hopefully get at least an idea from these, so definitely do go check it out. And most of all, psssssst don't tell anyone I took these!