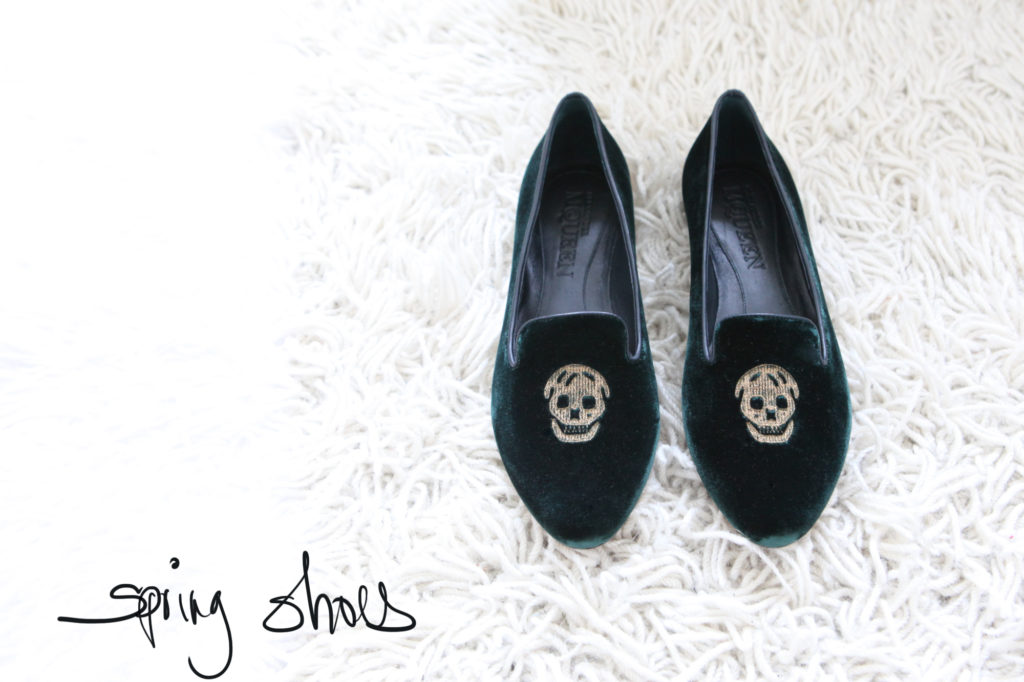 I'm in such a spring mood right now, I've even started purchasing spring shoes in the hope it will encourage the brighter days and warm sunshine to hurry along.
Until that happens I'm stuck looking at these in the warmth of my apartment, they're not a good fit for these -20C NYC days but, aren't they pretty to look at?
I'm back at school (more certifications for my Health Counseling business), busy with shoots and castings, I've also started my fitness certifications, I'm moving house and training for a Marathon, so forgive me for my occasional absence, I promise I'll get better and busier with my blogging.
Tomorrow I'll share some behind the scenes photos from my shoot for Czech Elle magazine, so stay tuned.
So, what's your dream pair of spring shoes?
Happy Sunday, stay warm!
Adela x