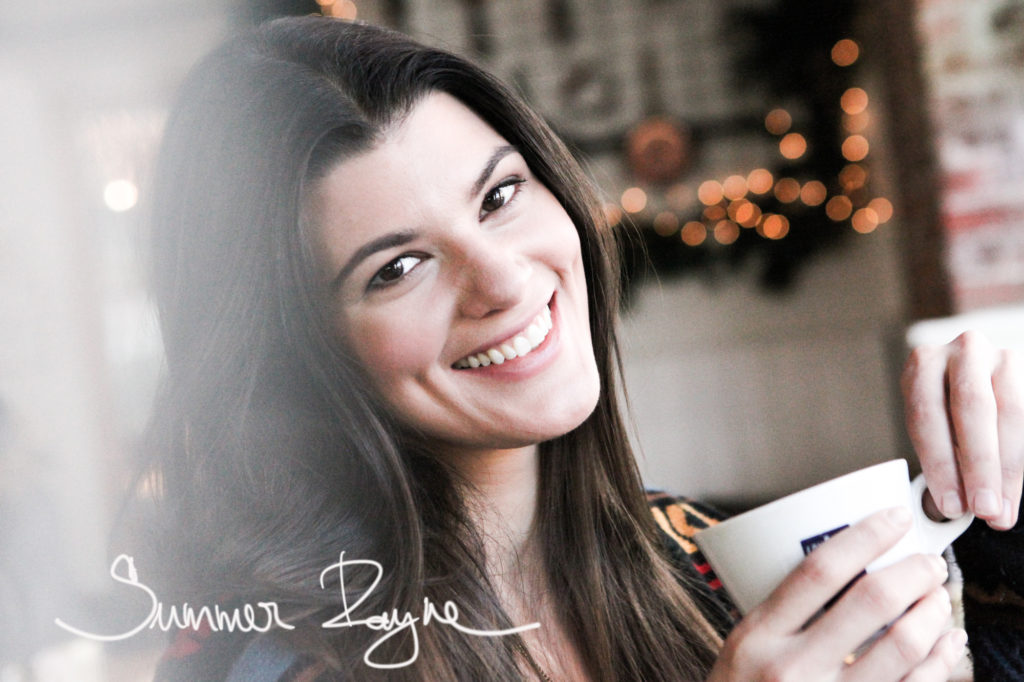 It's almost impossible to introduce Summer Rayne Oakes. How does one describe such an amazing lady? She has an incredible career, immeasurable energy and ridiculous compassion and versatility. Her life has literally influenced and improved the lives of so many others.
If I had to print her business card, I'd struggle to select a title from the following list:
Supermodel – the Pirelli calendar is among the works in her portfolio
Environmental activist – according to 'Outside' magazine one of the most influential
Presenter & Public Speaker – 'SRO Conversations', will launch on her YouTube channel in April
Business Woman – get her eco eyewear collection here
Author – her book, 'Style, Naturally', is a best selling guide,
Entrepreneur, ambassador, traveler, explorer and bug collector (yes bugs, in her Williamsburg loft!) Basically an incredible woman, who inspires you to inspire others and supports you to be creative and pro active in what you love, so as to make positive changes in the world. She's honest, happy, full of optimistic energy and super organized, you want to hate her as you have no idea how she does it all? Yet you can't, as she's the sweetest person you know and a dear, dear friend.
Ladies and gentlemen, I give you Ms Summer Rayne Oakes: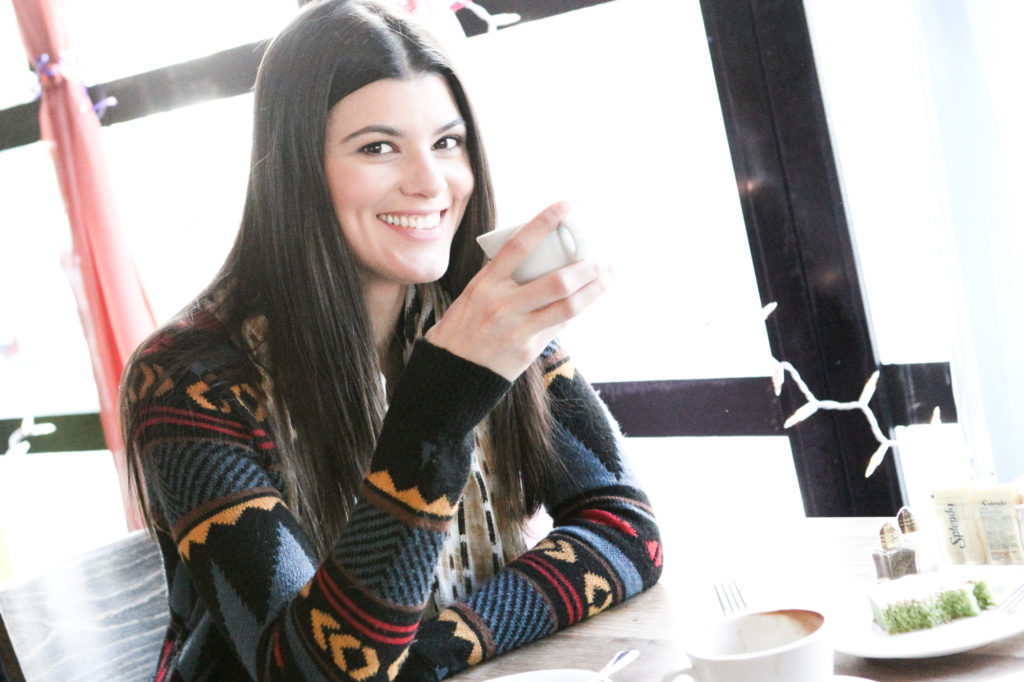 What is it that inspires you about nature and draws such passion from you?
I psychologically feel whole in nature. When I'm walking or running through a forest, I really come to life. But never hike with me in the woods because I stop every five minutes to look under rocks or photograph insects. I find the smallest creatures and the biggest systems simply fascinating.
What else inspires you?
The belief that one's life is worth living, especially when you know you can make a big difference in the lives of others. I find myself touched and inspired by people everywhere I go.
Have you always known what you wanted to do in your life? If not, when did you figure it out?
I always thought that I was going to go to school for visual arts – but most of my art was inspired by my surrounding environment and Native American culture – both deeply rooted in nature. I guess I eventually realized that I wanted to work in nature vs. paint her.
Do you have a favorite place on this planet? If so, where?
I love being in forested landscapes. I really love the Northeast – Maine is such a beautiful state but I also really fell in love with The Great Bear Rainforest in British Columbia. The landscape is unbelievably stunning.
You're one of the most nonstop, energetic people I know. What drives you?
Well thank you – but I totally feel as if I've calmed down over the past year…but I guess what keeps me going is the quest to bring more beauty in the world – whether it is through design or film or by empowering friends. I get pleasure in the creativity, the challenge and the camaraderie of it all.  
How do you manage your time? You have so many projects, there are so many people wanting to steal a piece of your time? How do you manage and are able to stay on top of things?
I've actually become very clinical about my time over the past few months because you realize just how precious it is. This may sound super anal-retentive, but I often plan my month in advance as much as possible and promise to commit certain hours to certain projects so I have enough time for my workout schedule, creative pursuits and friends. From there I set weekly and daily goals that I want to achieve. This often manifests itself as a physical checklist…I totally get a dopamine hit every time I check something off. I wasn't always like this. My life was a bit more organic before, but I realize now that if you want to try to have a full life, you got to keep yourself honest with a schedule!
What must interest you in a project? What has to be there in order to get you involved?
The Spanish have this term called el duende, which loosely means that which gives you an overpowering emotion – like chills or goosebumps after a performance.  We don't really have a good translation for it in English, but basically a project has to evoke a similar emotion in me. If it can serve as a source of inspiration for me over the long haul, then I'm certain it can inspire others along the way too.
How was it shooting for Pirelli calendar? Where did you shoot it?
I love Steve McCurry's work – and quite honestly, it was lovely getting a chance to shoot with him because I would never really be a subject of his photo shoots on any given day, given that he's more of a documentary photographer. And the people in Pirelli are AMAZING. I seriously mean it. The people I met there have been fabulous. I recently traveled to Milan for their 50th Anniversary with my dear friend Joey and we both had a memorable experience. Admittedly my shoot in Rio was a bit stressful. I had Jury Duty that week and I had only a day to shoot and had to get back the following day. I do wish I had more time to soak in the scenery!
You're so brilliant at cooking good, healthy food. Could you share your favorite juice recipe?
I keep it simple: Carrot, orange, ginger and lemon.  And if I want a little earthy flavor – I may throw in a beet.
What is your favorite restaurant/café place in NYC?
 I've been cooking almost every day during the week now that I subscribe to Good Eggs, that I cannot even tell you what restaurant is my favorite any longer. Gees. Maybe Aurora Ristorante in Williamsburg. That's my old faithful.
I think you're probably the only girlfriend of mine who runs instead of taking a cab to come meet me. Do you enjoy running? What is your exercise routine like?
 The winter sometimes makes me sad because I don't run as much in the cold weather and admire those that do; it's just not enjoyable for me when I'm freezing. When I do run, I love having some destination to run to or someone I have to see. I get such pleasure in knowing my own two feet can get me there and then have a reward on the other side – like seeing a friend…I mean, as long as that friend doesn't mind me being sweaty!
What do you think every single human being can do to make a change in this world in order to sustain the ecology of our planet?
Find a way to give back to others – whether it's through a community garden or helping friends or family eat healthier or some other person-centric project. I find that it's the human connection that compels us to want to do more – both for ourselves and for others.
I love your 'Conversations' project, what inspired you to do that?
I started filming long-form conversations with my friends largely because I missed having a more intimate time with people who were closest to me after transitioning from my start-up Source4Style. I asked my friends if they would be willing to share deeper bits of wisdom through a highly personal, no BS conversation. Much to my pleasure, everyone was into it.
I filmed about three-dozen conversations already and put them up online. It's been really uplifting – so much so that I already started doing more and plan to release them again sometime in March.
Any advice for people who want to start a project with the aim of helping the planet?
Make sure whatever you do really feeds your soul. You feed your soul by giving back to others.