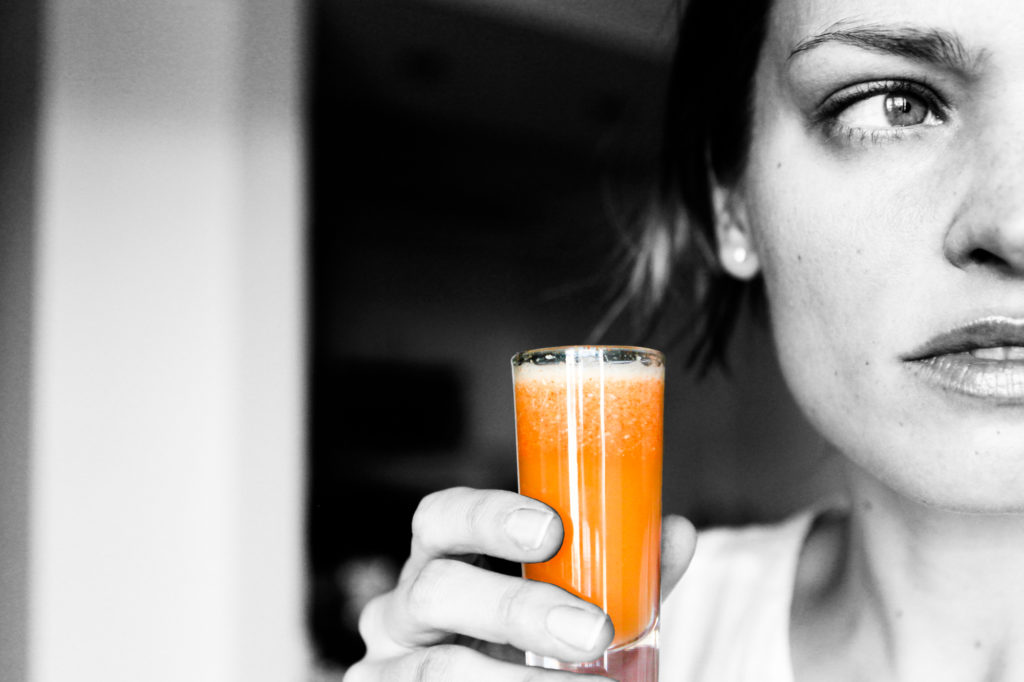 Who likes to have flu? Hmmm, stupid question huh? So, who never ever wants to have flu again? I'm guessing everyone right? Well, except maybe those who love the opportunity to stay home from work and that's just weird, cause we all love our jobs, don't we?!
Here's another version of one of my 'super juices', this one is either a preventative measure for cold and flu or a way to kick it out of your system if you're already suffering.
You should drink this from a shot glass, you'll see why! I'm pretty run down at the moment,  life has been pretty crazy and as you know, New York's decided to impersonate the North Pole for the last 8 weeks, so having one of these before I go to bed is just perfect!
This juice is really simple and will give a great kick to your immune system.
Don't make it last, it's a shot, so shoot it in!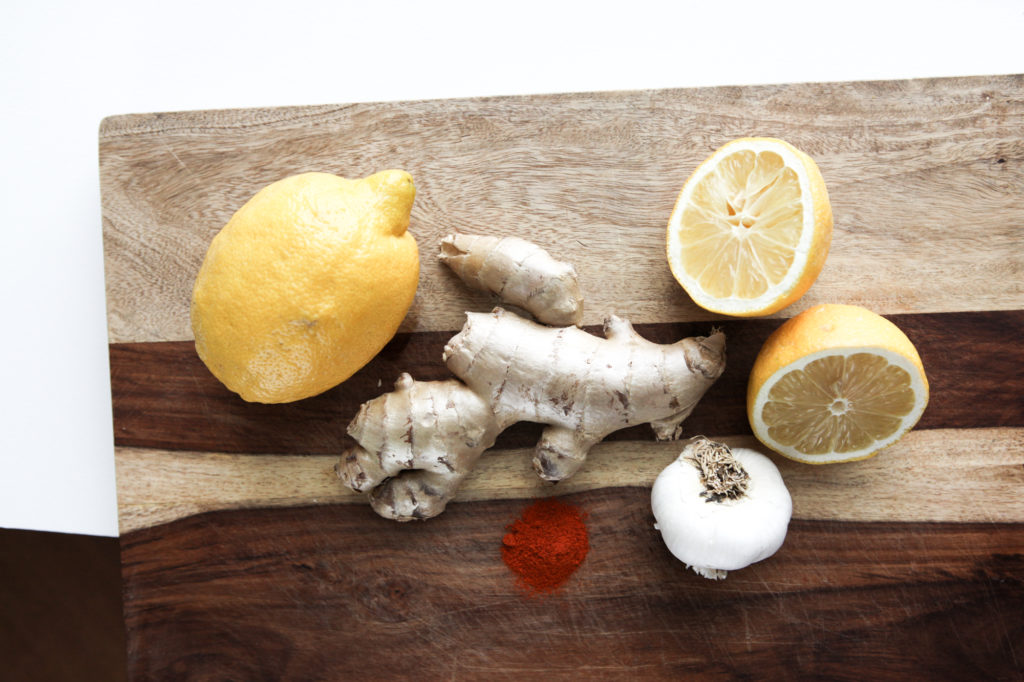 Recipe (serves at least 2 full shot glasses):
Ingredients all organic if possible, especially the lemons:
– freshly squeezed juice from 2 large lemons
– good chunk of ginger (approx 1×1 inch)
– 1 large clove of garlic
– 1 full tsp of powdered cayenne pepper
Mix thoroughly all the ingredients together in a blender. Drink straight away with your other half.