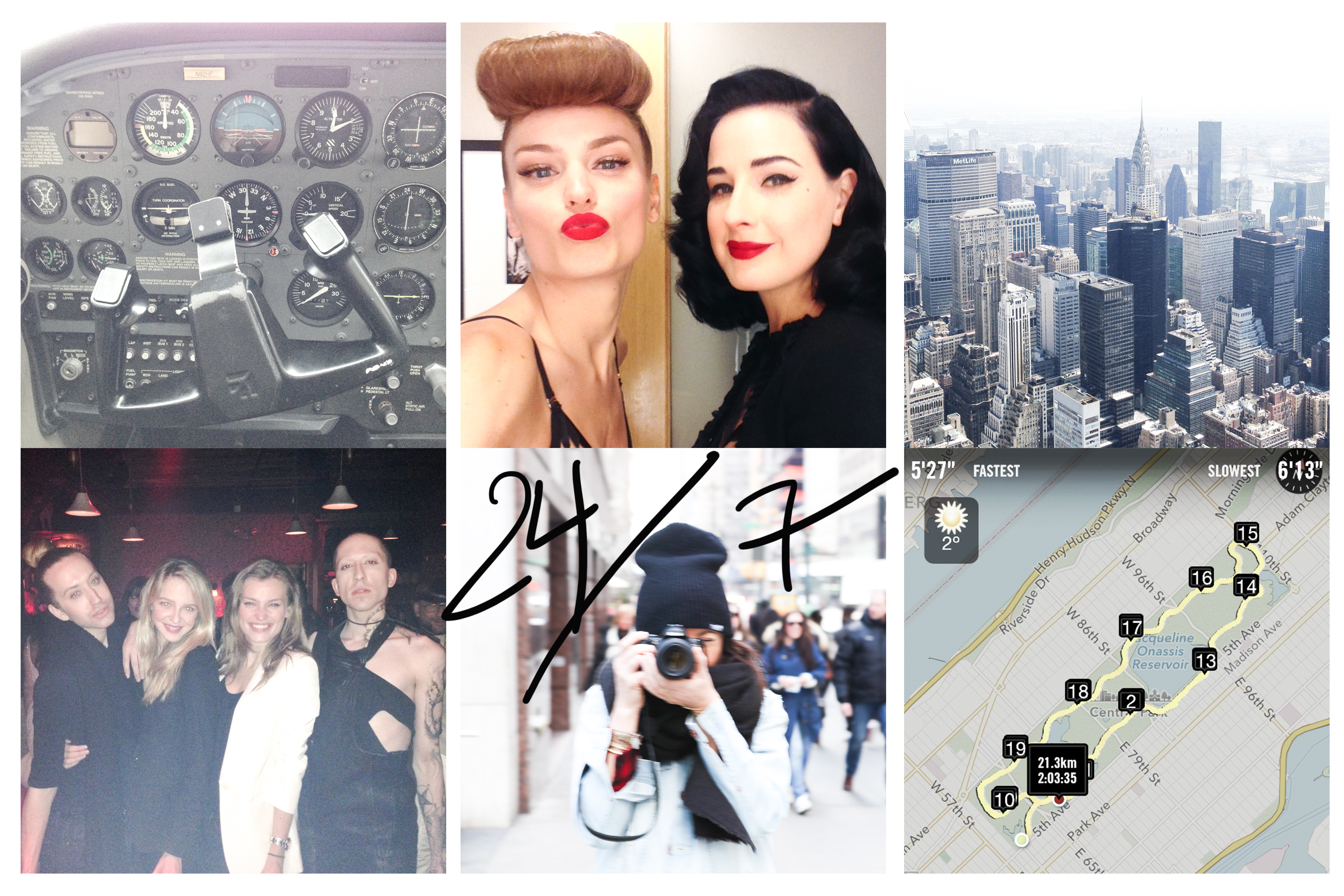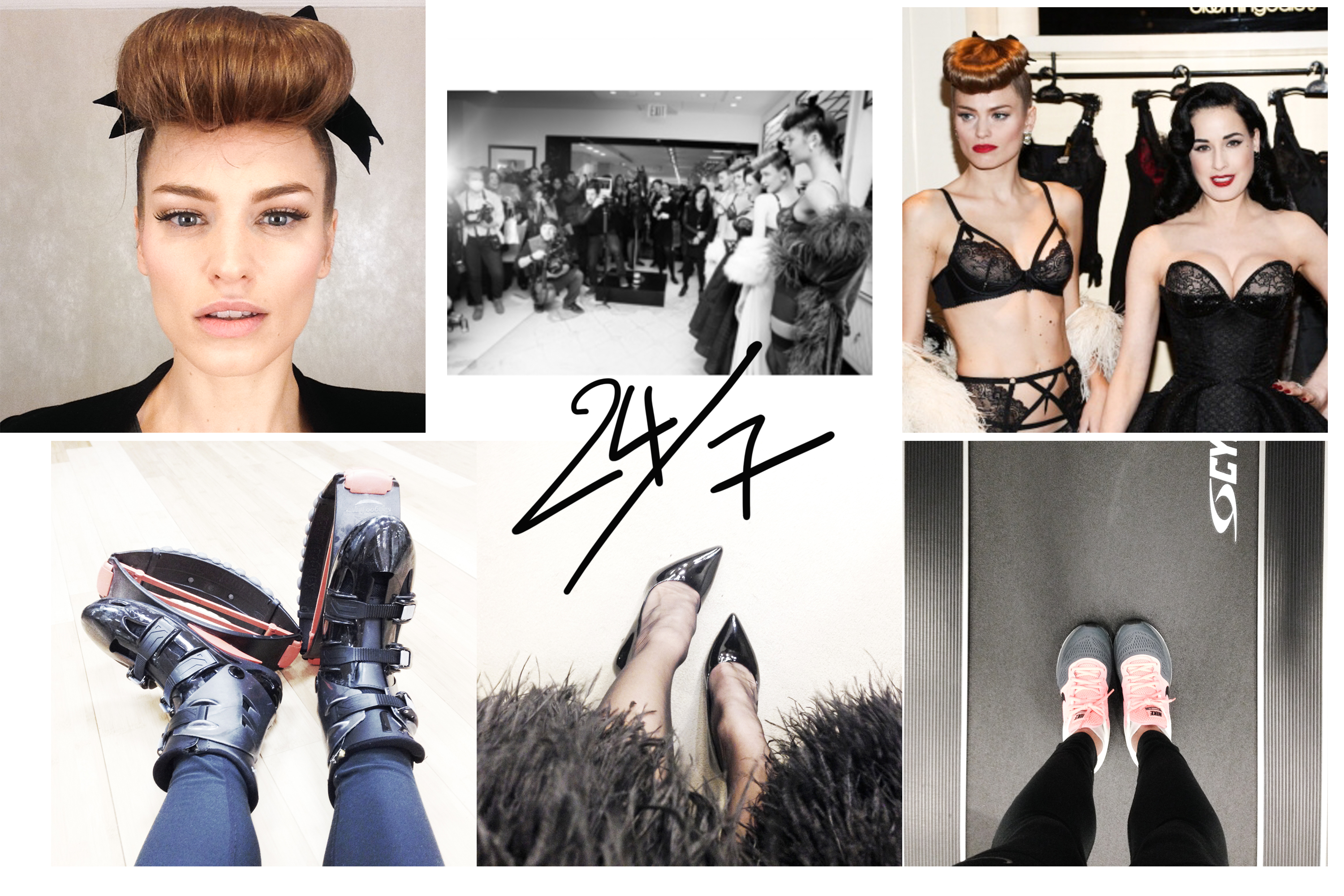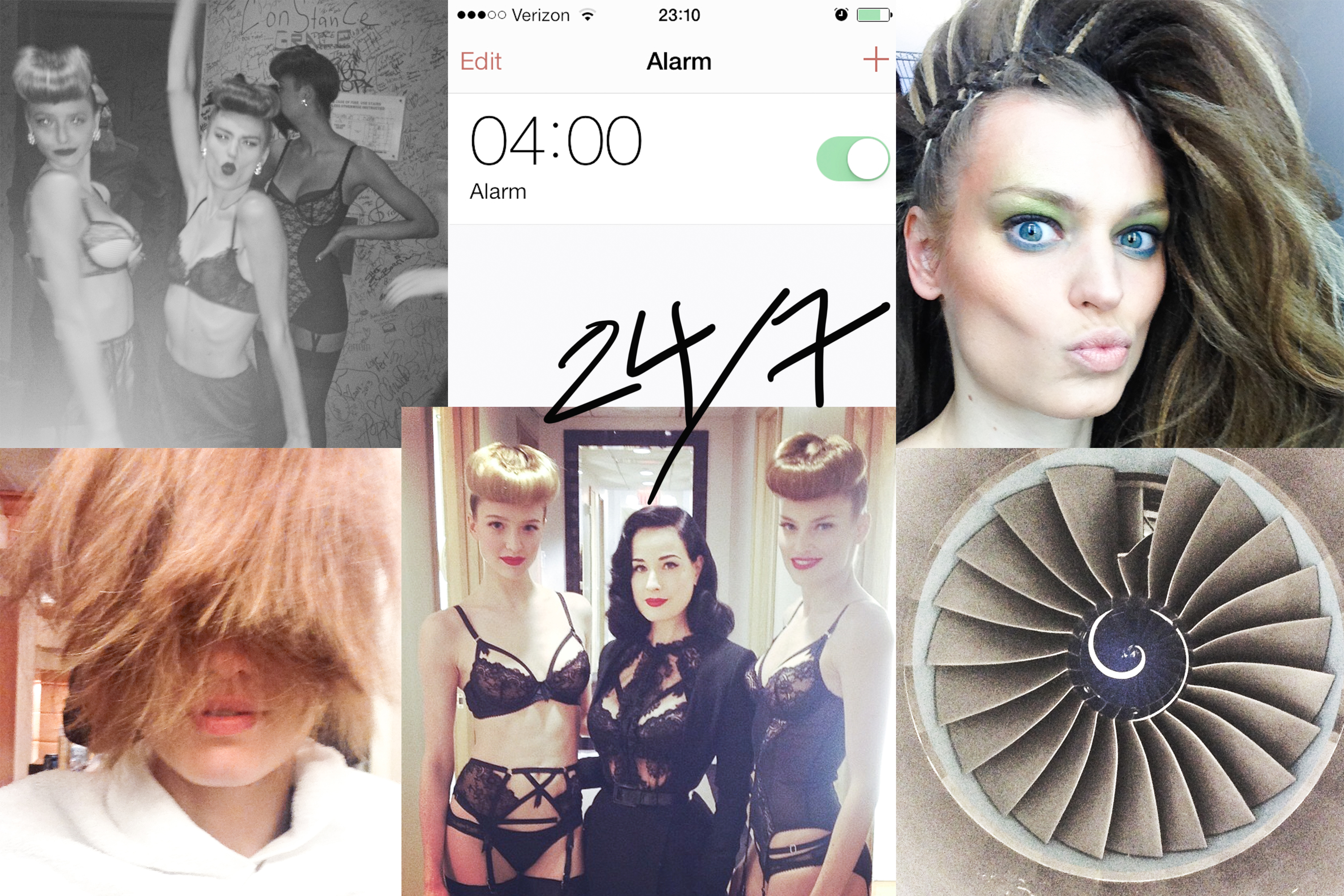 Okay, this is what has happened in my life since last Friday…
I had a crazy week, not rare, although this time I even had to schedule toilet breaks! Every day this week started with a 4am alarm call, which my partner, obviously, loves. Hopefully this will explain my blog silence…
Okay, my 24/7, what happened?
I met with Dita von Teese last Friday which, turned into something amazing! Last night we launched her lingerie line for Bloomingdale's, surrounded by paparazzi, honestly I left with the confidence of a Nobel Prize winner. We also did a morning show on Fox television and filmed an episode of 'Extra' with Hilaria Baldwin; of course this included her daily yoga pose! On top of this, and before I go on, I this week worked with one of the best teams I've ever had the privilege to meet.
So, what else this week? With my girlfriends Alyssa and Nicole, we somehow managed not to jump out of the window at the Kangoo Power class, Google it, you'll understand! I ran my 5th half-marathon in a month, and alas, got my first ever, black toenail, I also squeezed in several shorter runs! I did 23 castings.  I convinced the federal flying committee that it's safe and clever to let me control a plane and I flew a Cessna Skyhawk myself, an indescribable experience! I took a great class with my friend Jenny on Saturday, at The School of International Photography and, I can now take better photos than ever, I hope, just ask me about 'white balance'! I today passed my nutrition exam and successfully completed my US, UK and CZ taxes without getting overwhelmed or throwing my Mac at the wall. I partied and danced like crazy with Dita at the McKittrick Hotel, which is so cool BTW. I created three new recipes, which will make it here soon and have one more, cool, announcement to make on April 10th.  Nike custom-made some sneakers for me and I can't wait to kick the black toe's ass with them. I, finally, ordered some Triangl bikinis, about time! What made my week even happier, was writing this post, I miss it, I miss writing, but with my new desk delivered yesterday, it will make my writing even more joyful, so no more excuses!
Hello weekend!
PS: More on Dita von Teese behind the scenes soon. Dita has also agreed to do an interview for me, so stay tuned!