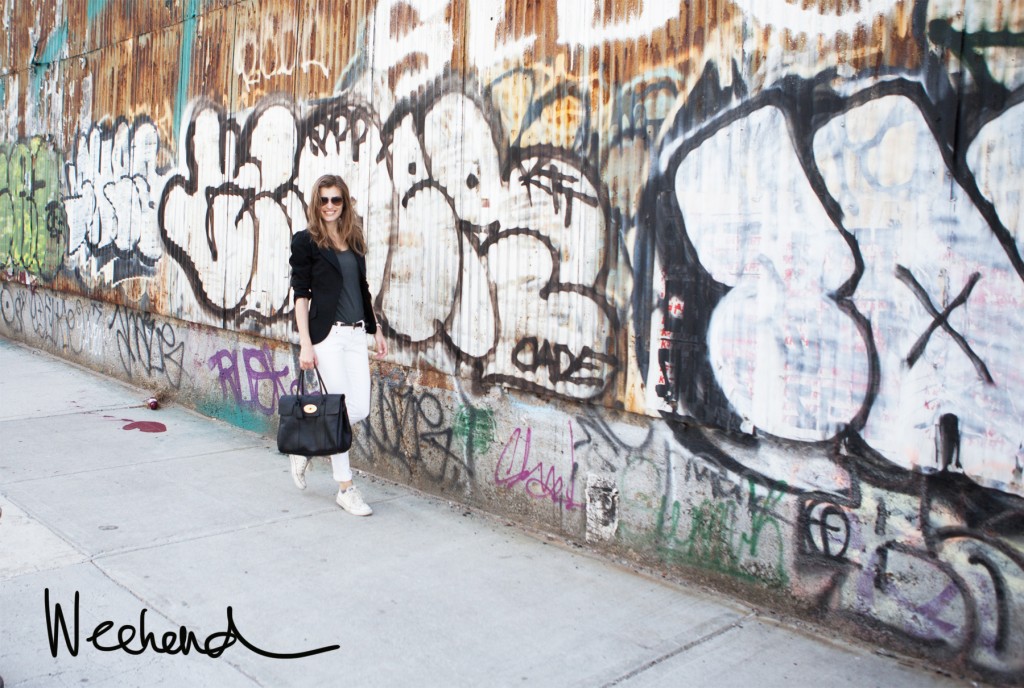 My weekend in photos, below clockwise:
1- The Dance Theatre of Harlem ballerinas performing in Times Square on Saturday. It was amazing to see how talented they are. All the Times Square billboards were advertising their school thanks to my man's company. I was incredibly proud!
2- Our roof terrace, trying to take in as much sun as possible.
3- My room key card to a newly opened CitizenM hotel in Times Square, more about that soon!
4- My running water bottle.
5- At my flight school in Ronkonkoma on Saturday. I was learning take offs & landings, turns by using pedals appropriately, climbs and tons of other stuff. I had a proud moment when a captain of Southwest Airlines' Boeing 737 saluted me.
6- My energy gel for running. It's disgusting, but does the job. I did 24k this Sunday, my Marathon is definitely sneaking up on me.
7- Fun quote from Juice Press.
8- Spring has sprung in New York! Union Square Market.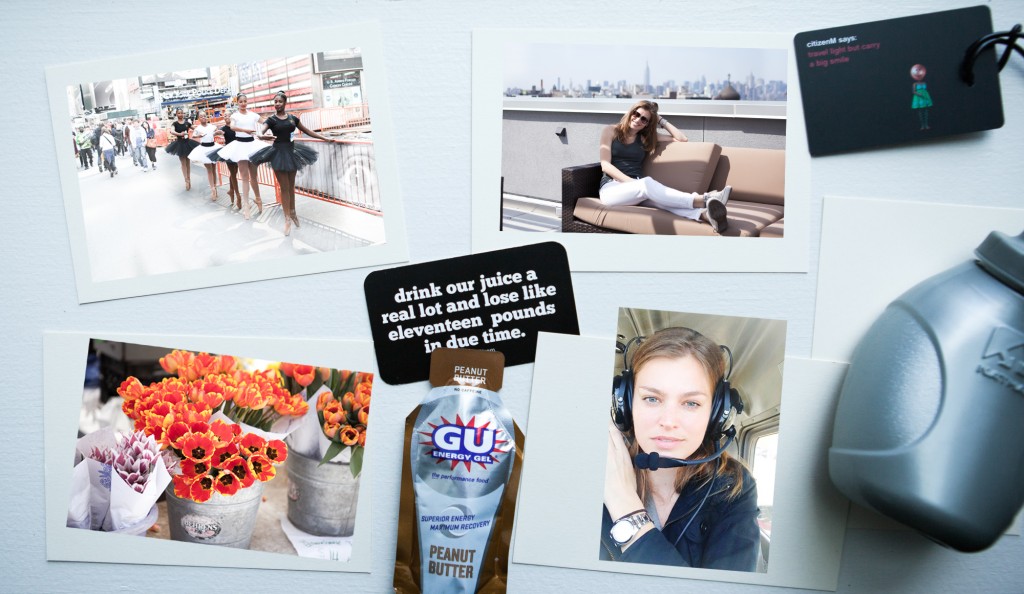 Comfy as always, I need to have flat shoes to be able to use pedals in the plane. I'm wearing Converse sneakers, J Brand jeans, Acne tank top, Marc Jacobs blazer, Cos belt, Dolce & Gabbana aviators (of course!) and Mulberry Bayswater bag.