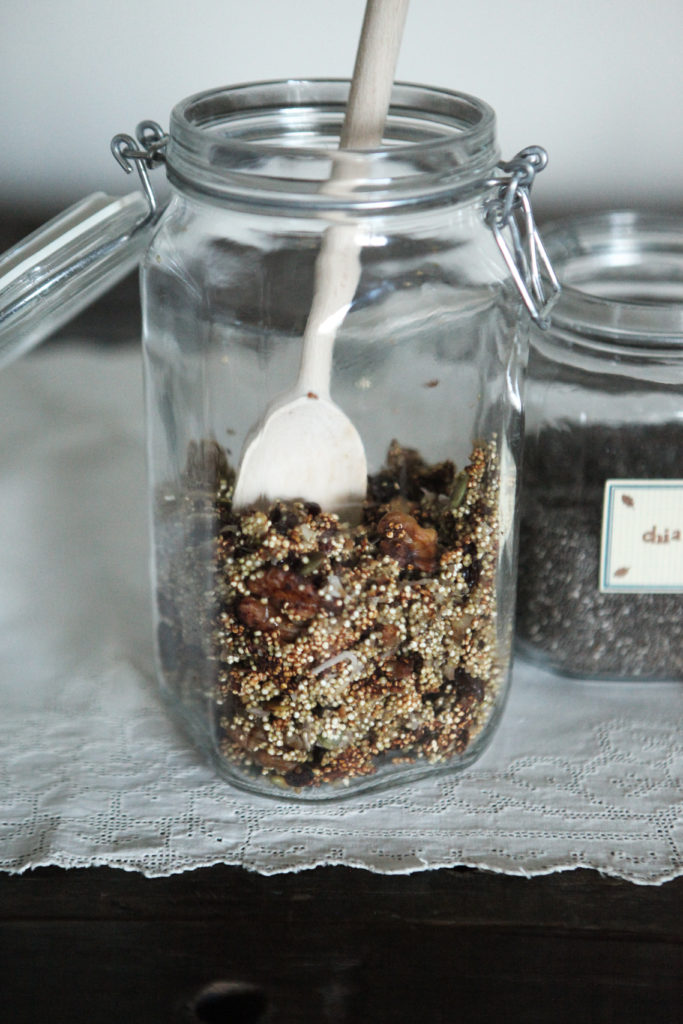 I dream about lentils and I dream about quinoa these days. Unusual? Yes. I guess my body is craving protein and this is its way of asking for it.
I ran 147 kilometers (91miles) in the past 2 weeks and followed a similar running pattern with the same intensity over the past five months, so I guess my body is allowed all the protein it craves.
Well, I've listened to my cravings and created my quinoa granola recipe for breakfasts. I'm never really happy with the commercial granola products so I made up my own.
It's protein packed, especially thanks to the quinoa. I also added chia seeds, which I like to call the runner's seeds (find out more here), together with flax seeds, pumpkin seeds and walnuts that provide plenty of the essential Omega-3 fatty acids, which my runner's knee appreciates greatly.
You could use oats instead, but I like it with quinoa as it makes this recipe gluten free and also makes it different from any usual breakfasts, such as porridge.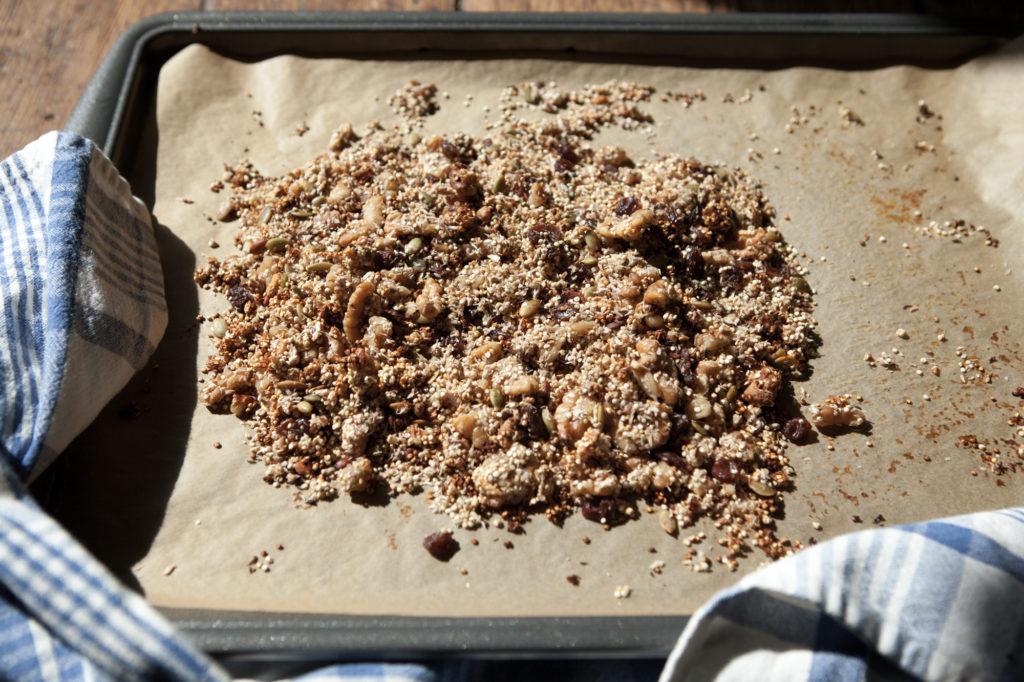 Adela's Cookbook: Runner's Granola
Makes about 32 ounces/900g (1 medium size Mason Jar) of granola
Ingredients (all organic if possible):
Dry Ingredients:
–       1 cup quinoa, rinsed well with cold water, otherwise it has a very strong soapy flavor!
–       3 tbsp halved walnuts
–       2 tbsp chia seeds
–       2 tbsp flax seeds
–       2 tbsp pumpkin seeds
–       ¼ cup coconut flakes
–       ½ tsp cinnamon (read more about cinnamon benefits here)
–       ½ tsp good quality sea salt!
Wet Ingredients:
–       ½ cup apple sauce, unsweetened
–       1 tbsp raw honey
–       ½ tsp vanilla extract
–       2 tbsp coconut oil
½ cup of raisins
Preheat the oven to 350℉ (180 ℃)
Warm up the coconut oil in a small pen for a looser consistency, set aside. Combine well all the dry ingredients first. In a separate bowl combine all the wet ingredients. Now combine wet and dry ingredients together and mix thoroughly.
Evenly spread the granola mixture on a parchment- lined baking. Bake for approx 20 min tossing and turning occasionally. It should have a golden-y look when you take it out of the oven. Add the raisins now and combine with the rest. Feel free to add any fruit you like. Serve it with almond milk or it tastes great with a Greek yoghurt too.
Store it in an airtight container (I like the Mason jars as they're plastic free) in the fridge for up to 2 weeks. You may want to double up on all the ingredients as it's delicious!
PS: I'm working on the whole runner's cookbook, so stay tuned, more healthy recipes coming soon.