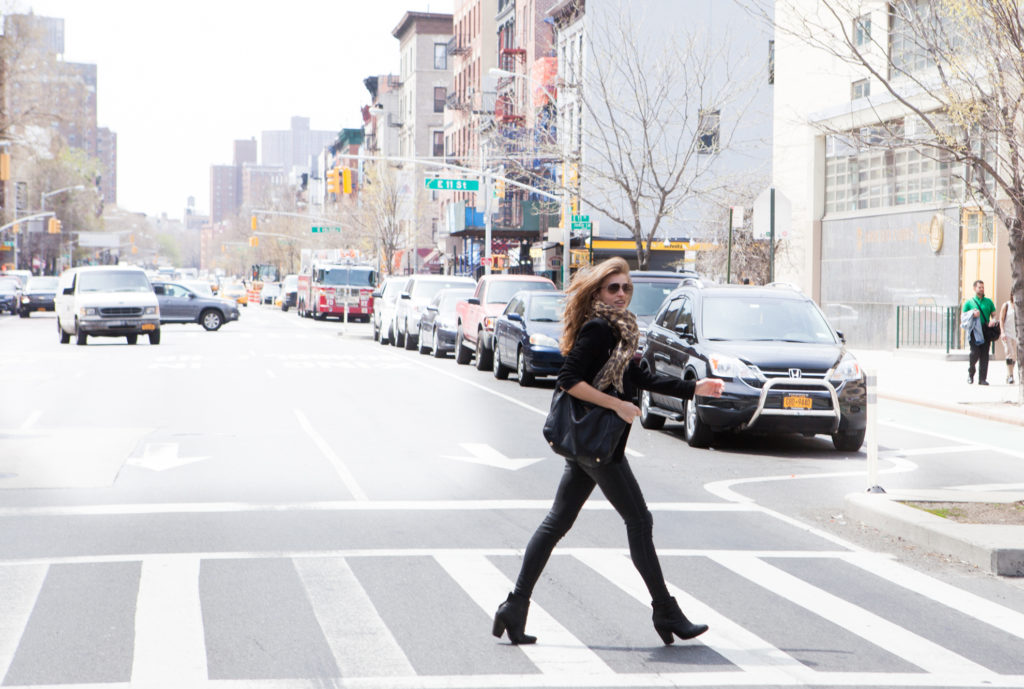 Well it's a crazy day as usual in Capova world. I'm heading to Prague this evening to do a few great photo shoots, but mostly to RUN THE MARATHON! I'm so ecstatic, words can't even describe it but I'm also terrified at the same time!
Before heading to JFK at 3pm today, I've got a lot on my 'to do list', yes another bloody list! Firstly I have a shoot with the amazing Gail Hadani on the Upper East Side, I'm so excited to work with this incredible photographer, more on that soon!
Fingers crossed that I won't miss my flight, I've trained too hard for that!
Adios New York!
Comfy as usual for such a mad day followed by an overnight flight, so I can finally get some sleep……
Rag & Bone boots, Habitual jeans, Helmut Lang blazer, Alexander McQueen pashmina scarf, Dolce&Gabbana Aviators, Prada bag