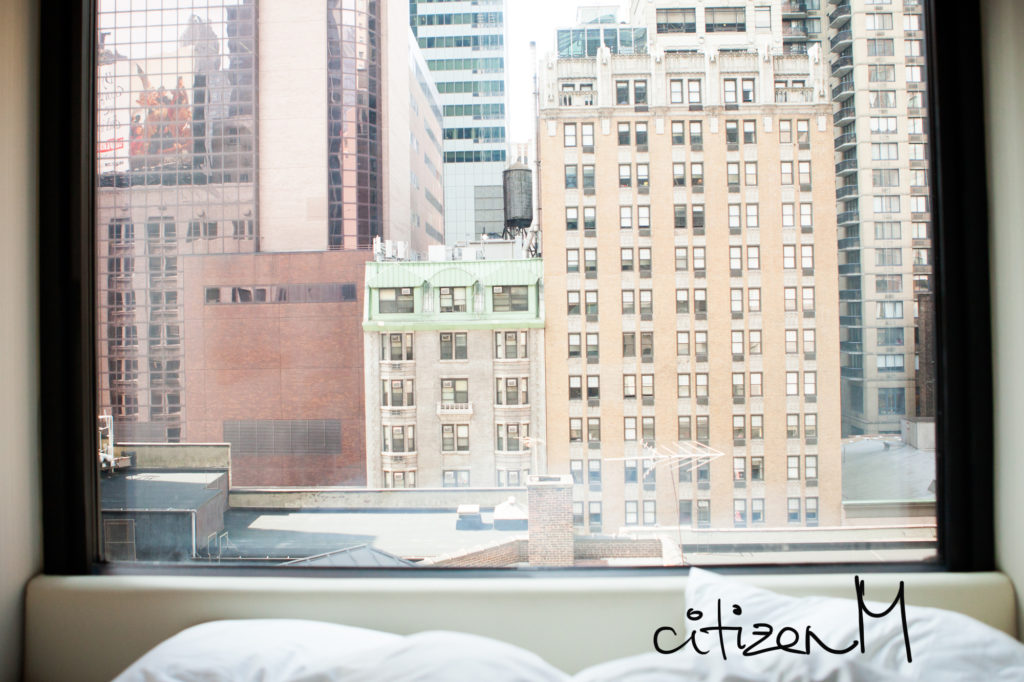 The promised citizenM hotel experience is here, yet another amazing addition to my 'Hotel Series'.
Strange as it may seem, travelling so much, it's quiet often that I wake up in the middle of the night with no recollection where I am. Country, city, it doesn't matter, it's the same problem, I have no idea how my room is laid out or where the bathroom is, which can get a little tricky when you really need it in the middle of the night. So tired, so jet lagged, all I want to do is go back to sleep, yet I can't figure out where the bloody bathroom is and finding my way back, even trickier!
You get it yeah? I've had my share of staying in hotels all around the world. I'm sure that many of you can relate?
When Modellist-ID approached me about trying out a new hotel in Manhattan, the city where I actually live, I was a bit unsure. My mattress at home is the comfiest on Earth and I know very well, the route to and from my bathroom, a huge plus!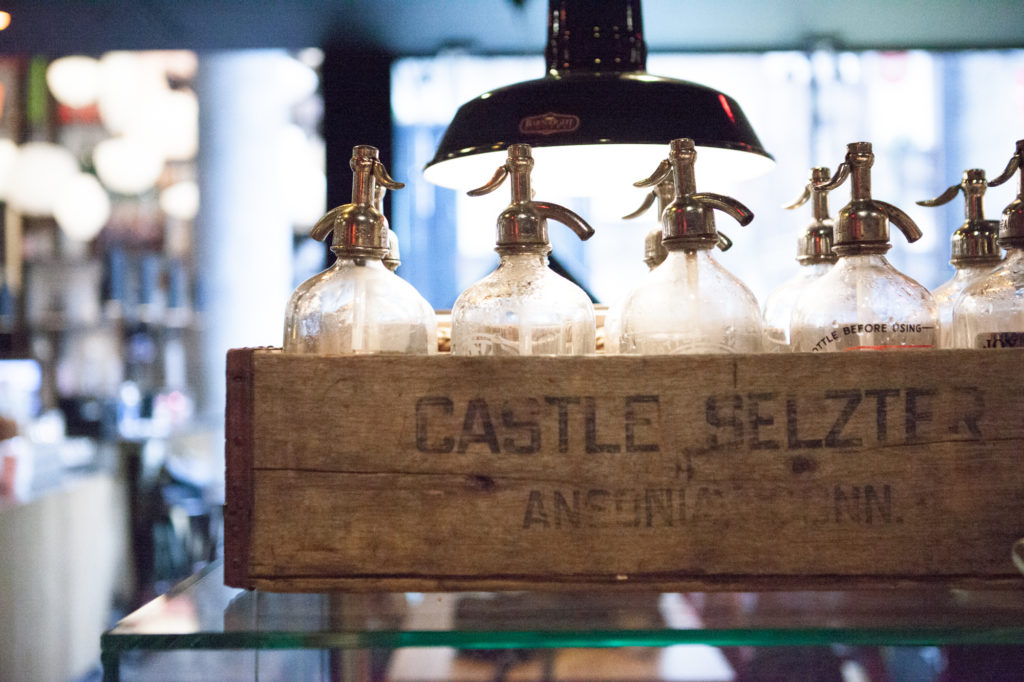 Before visiting the hotel, I met up with Noreen, citizenM's US Commercial Director, who introduced me to the history of the chain and its concept; she felt it was important to share their story. I thank her very much for that, I fell in love with the idea and their approach to customers but, I wondered, is it the real deal?
Well, I didn't feel lost in any way when I finally got to the hotel and I did find my bathroom at night! I felt like the only 'Mobile' citizen (that's what the M is for) as they took such good care of me. Everything seems like it's been designed just for you, a very bespoke experience. I got to the point where I started wondering, have they been spying on me? Otherwise how else would they know me so well? I felt very special, important and discretely pampered by the hotel's incredible staff.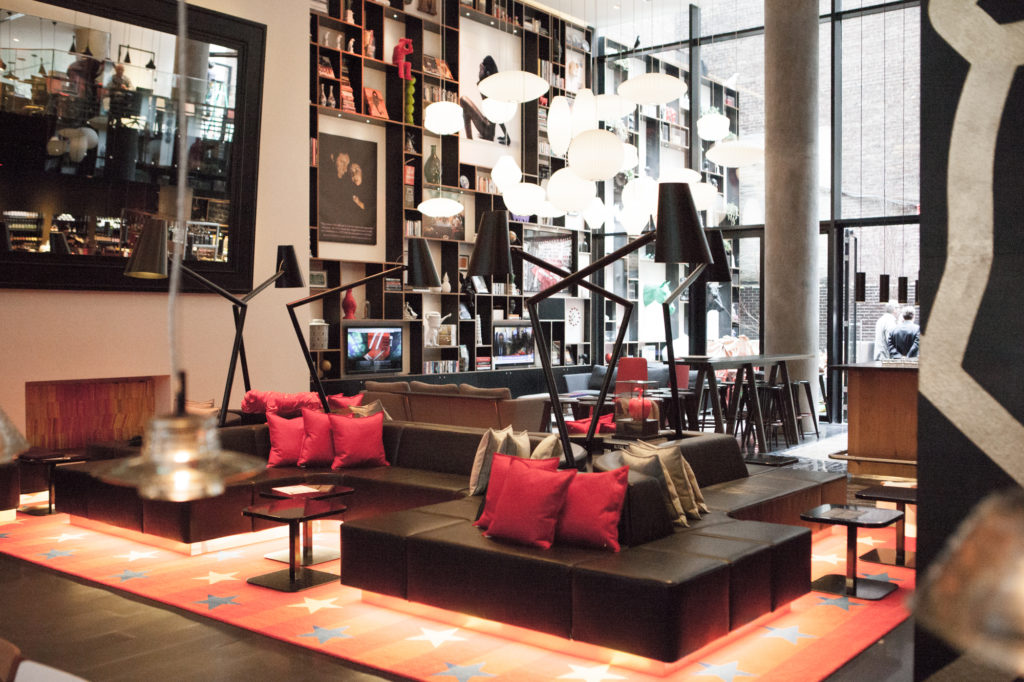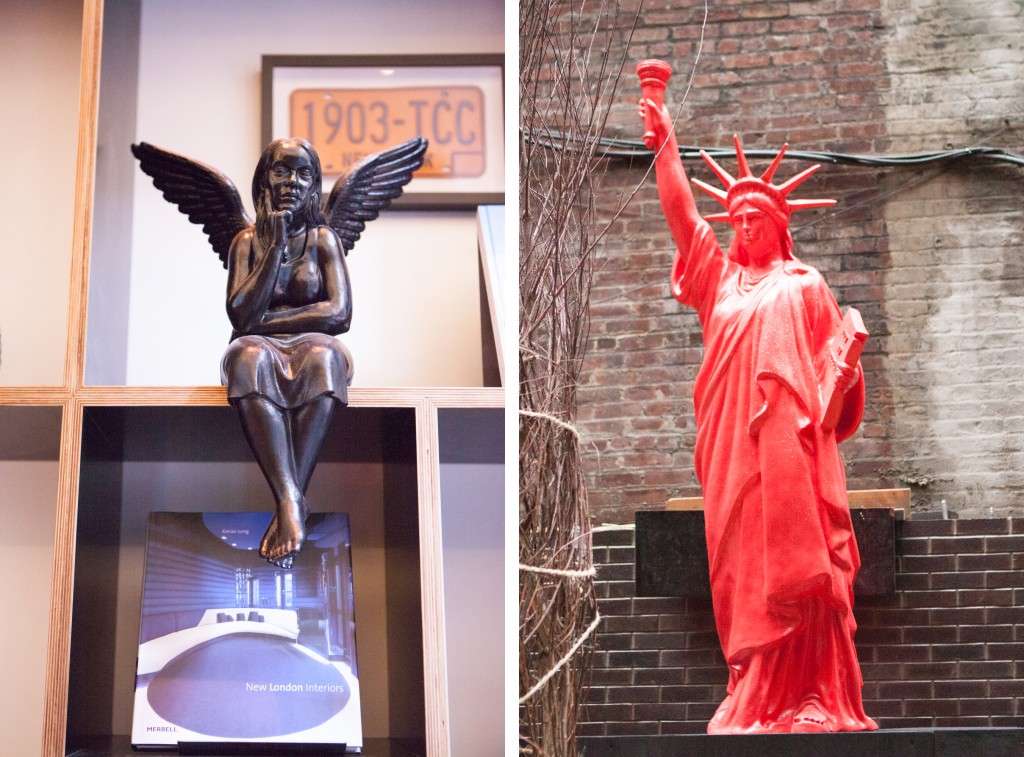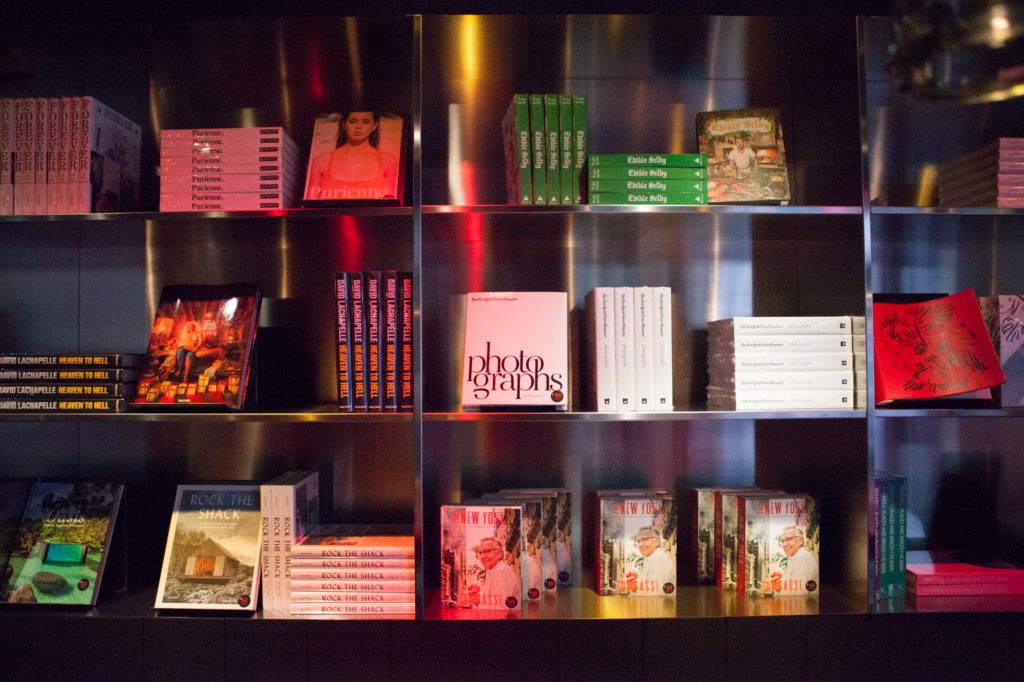 I've been told the rooms were compact and they are, but so cleverly designed to create the feel of more space. I think the mattress may be the most comfortable one I've ever slept on, sorry home, and I wanted to steal the shower. I appreciate how much they thought of all the little details; they're probably the only hotel out there, whose safe can fit a laptop easily. The duvet and pillows, lots of them, are set in the middle of the square bed so you choose your preferred direction to sleep. I especially enjoyed the Samsung touch-pads, which operate everything in the room from curtains to entertainment to mood lighting and more. Do you feel like setting your alarm clock to the sound of walking elephants? Or perhaps you would like to have disco lights while you shower. All is possible with a click!
The hotel's design is 'Holland- greatness'. All the art is cleverly curated. Look for the statue of a 'bored angel' on the lobby walls, my favorite along with the red Statue of Liberty in the courtyard. I spent a lot of time in the hallways, sounds weird I agree, but all for good reason, as I was reading the factual notes printed on the walls. No time to head to MET or MoMA? No worries, just stroll through the citizenM lobby. The amazing part is that the main display wall continues outside of the building; but no worries, I asked and all the pieces are screwed and hurricane proofed!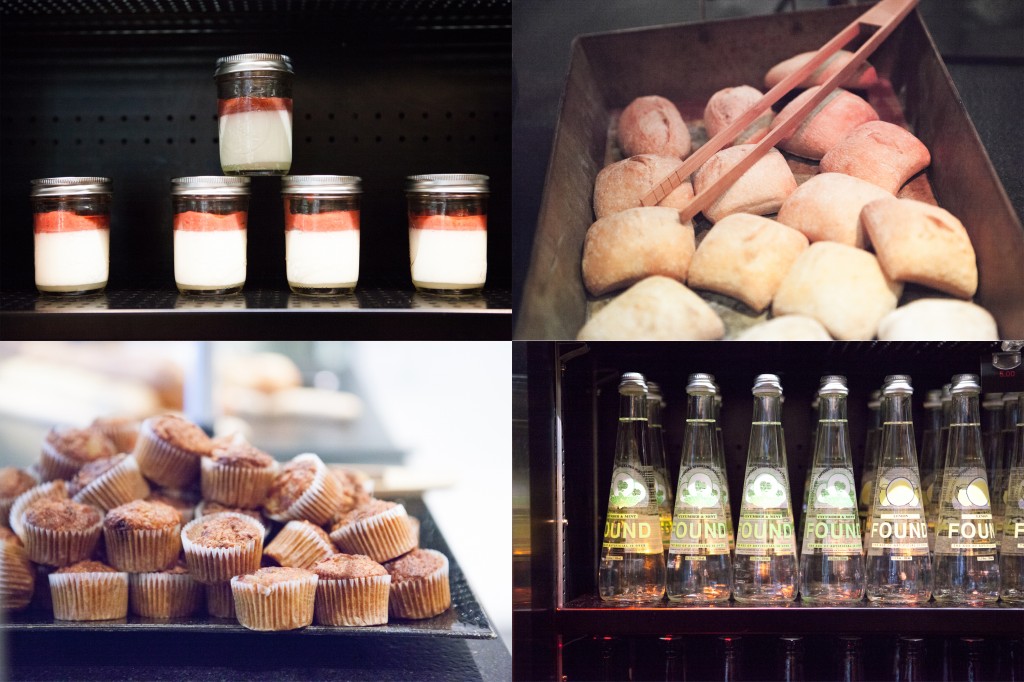 As a model I also appreciate access to food around the clock, are you jet lagged and feel like eating your breakfast at 3am? No problem. Still can't sleep, use the great, modern, airy gym.
What else can I say but, citizenM, welcome to a new continent!
There aren't many hotels that I'd call cool, but if citizenM isn't 'dench', then no other hotel is.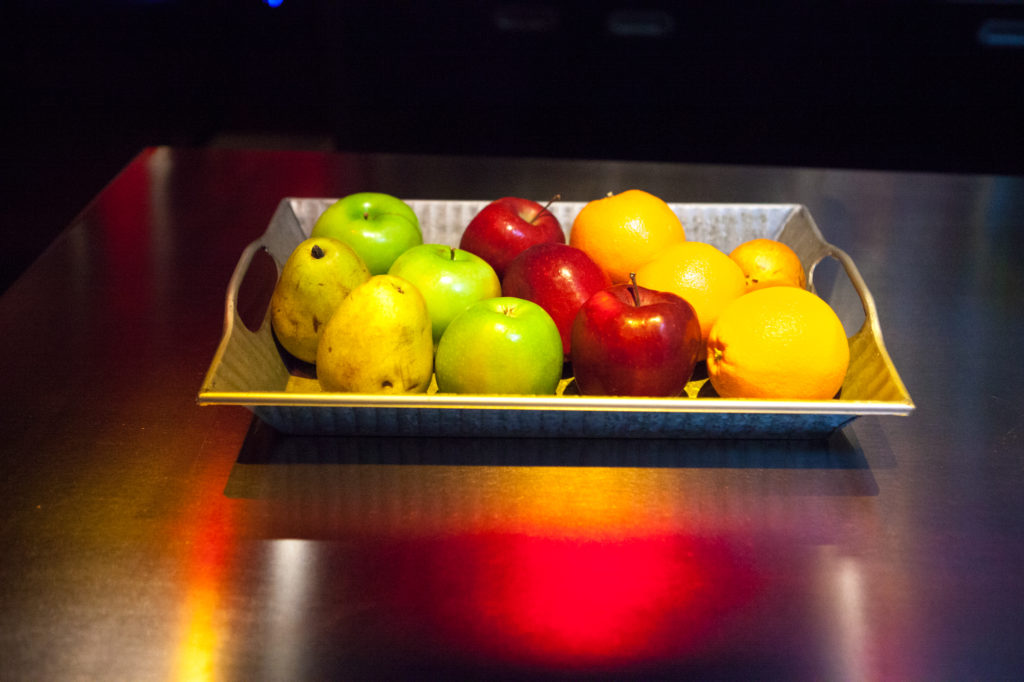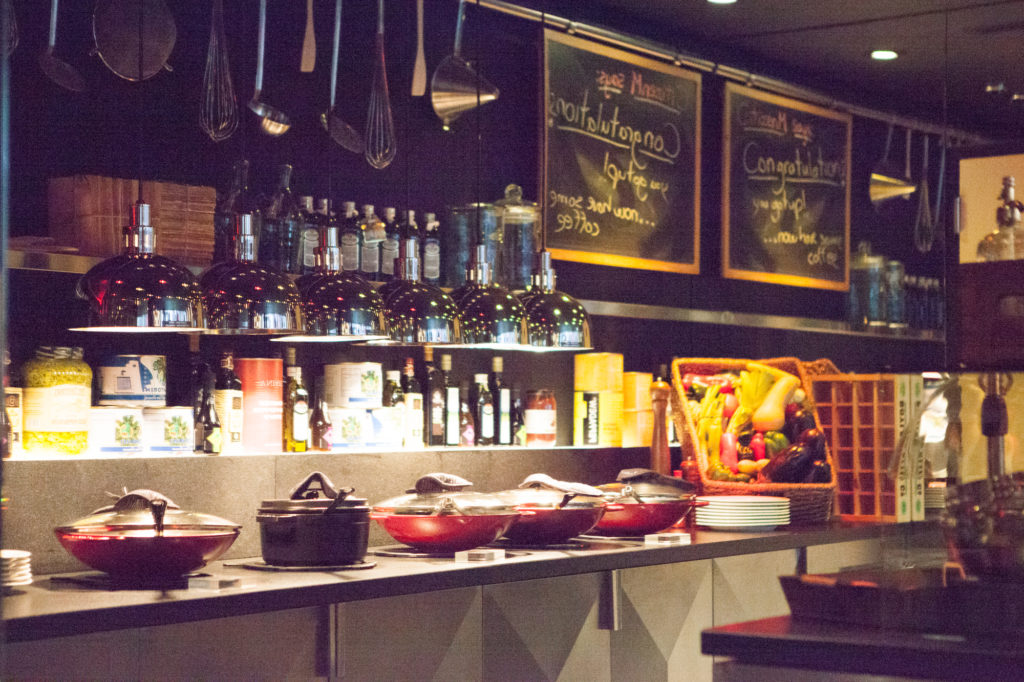 If you'd like to learn more about the hotel, read my interview with Noreen below:
What was the main priority in opening your first US citizenM?
The main priority I would say was local acceptance. We didn't want to just land in Times Square like an alien from Amsterdam. We wanted to fit into our environment, and connect to the local community and businesses beforehand, which is partially why we threw such a big party when we launched :) Having a hotel in NYC is like a dream come true for the brand, and hopefully a good starting off point for many more to come.
How much of Holland did you bring with you here?
We definitely brought our Dutch personality with us. The general vibe at the hotel is very open and accessible, and our living rooms are very cozy, or "gezellig" as we say in Dutch. Plus our design is Dutch, and as you can see when you walk in, we couldn't resist bringing a few nice Delft's Blue pieces for in our cabinets.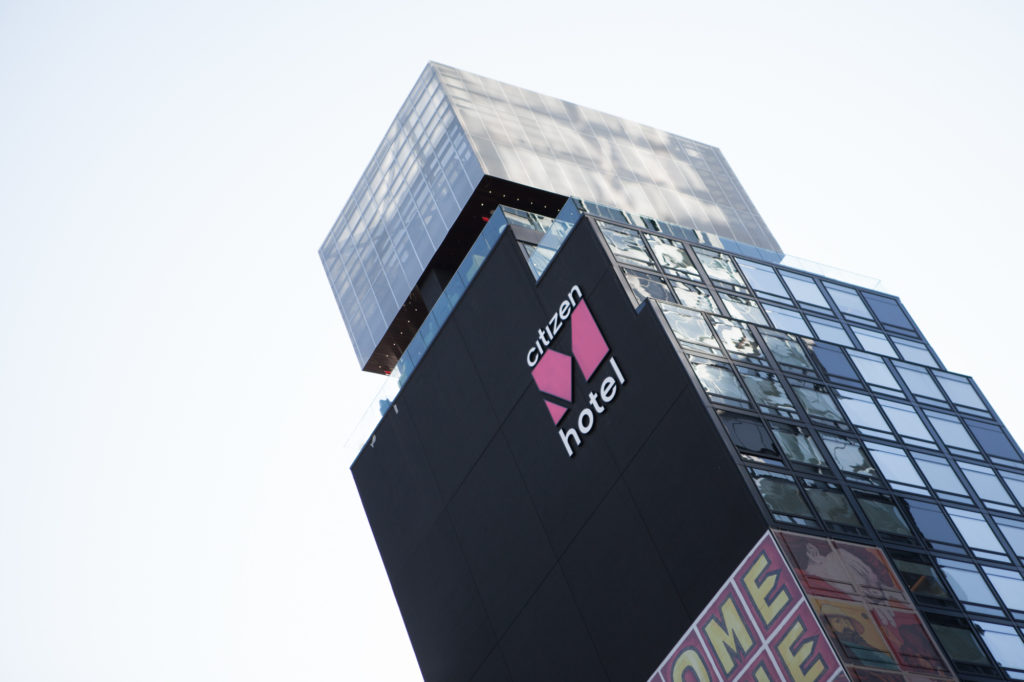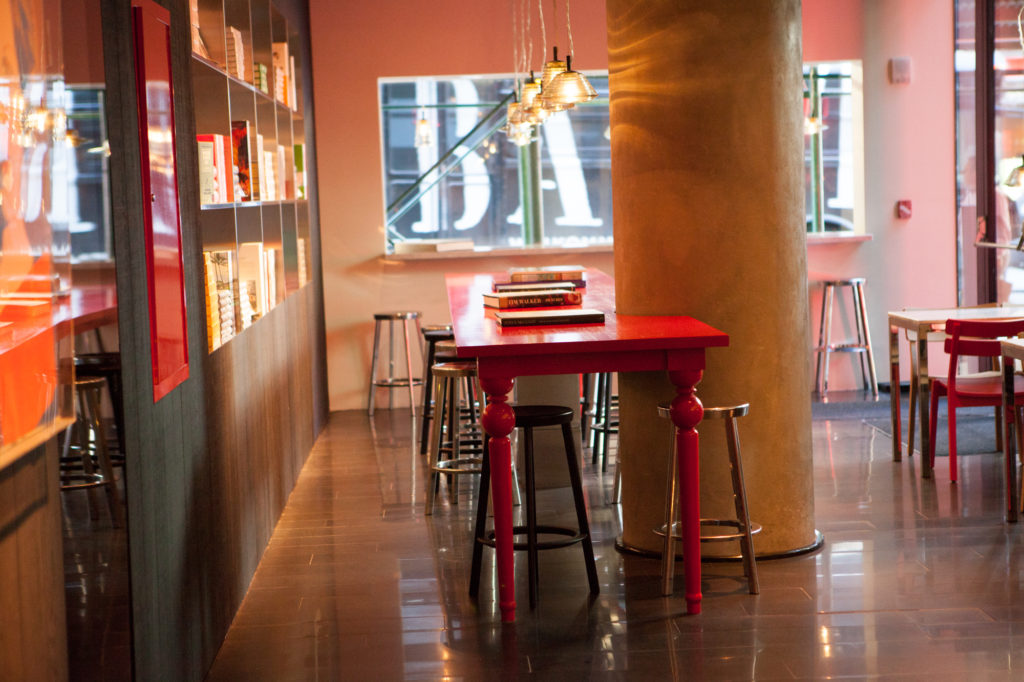 I'm a model who stays with you in citizenM Times Square, what are your favourite places in the proximity of the hotel?
I love Blue Dog Cafe, which is just 1 block away towards 9th Ave. They have great cold pressed fruit and vegetable juices if you're in need of a detox. There is also a really nice nail place on 52nd and 8th called Avanti. For nice hearty ramen, check out Totto Ramen on 52nd between 8th and 9th Ave.
Where can I get your hotel cosmetic products?
We have a really nice citizenAM and citizenPM shower gel, designed by fragrance designer Alessandro Gualtieri. (He also designed for Versace, Valentino, Fendi and Diesel). One is more fresh for a morning shower, and one is designed more for an evening shower. You can buy them at the front desk. The best part is their big size! We don't like those tiny little shower amenities that you usually see in hotels. (I always run out!)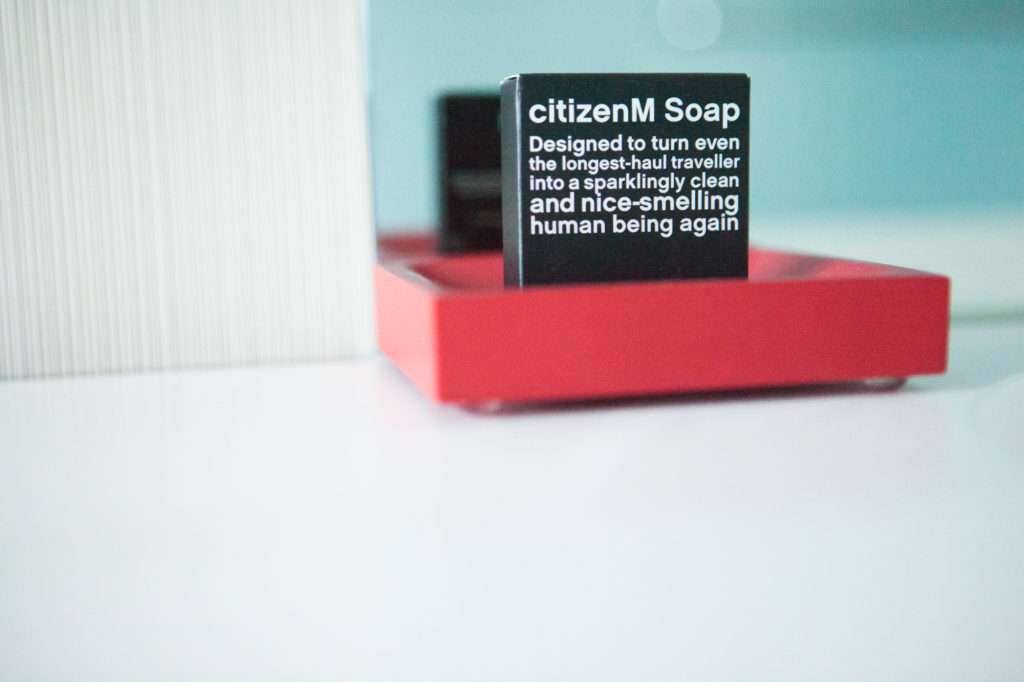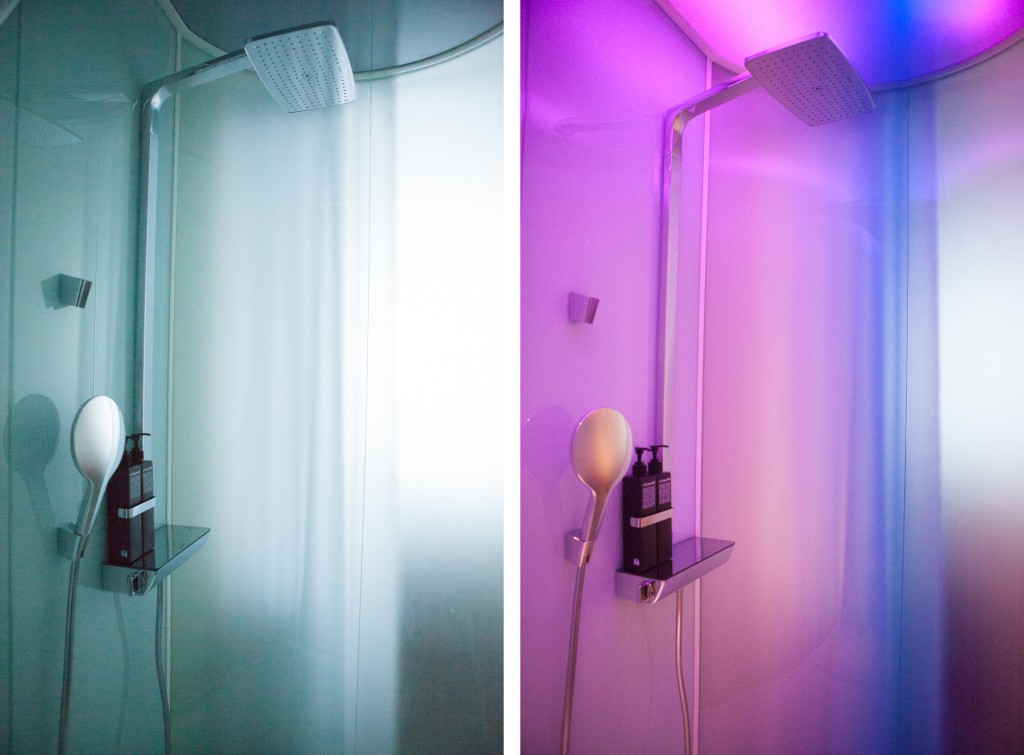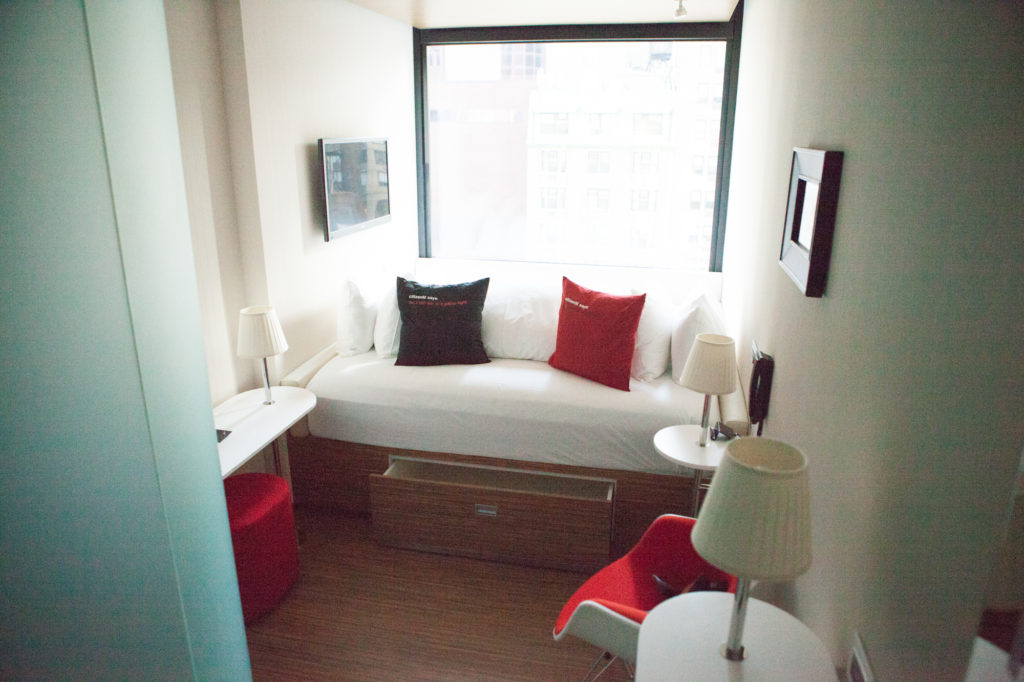 I love the hotel staff, they're so excited to be there and so lovely to the customers. Tell me more about how you found them?
Hiring our ambassadors was honestly my favorite part of opening this hotel, as we go through quite an unusual process for this. We posted the job on entertainment job sites, opposed to traditional hotel sites. From all the resumes we received, we invited about 100 people to come and meet us for a "casting day" at our construction site in January. They came in, having no idea what to expect. Some thought it was a job interview; some thought it was an actual "casting". We surprised them all by giving them a great breakfast, and just socializing with them for an hour. Then we held 4 different workshops, from collage making to blind food tasting, to more personal ones where they had to talk about themselves and their personal hero. Throughout the whole day we simply observed and got to know them better.
By the end of the day, we selected a team for further meetings based only on their energy and their attitude. (Were they engaging? Did they work well in teams? Did they enjoy themselves?) It doesn't matter whether they have never worked in a hotel before. We go through this process for all of our hotels, and it makes a huge difference. If you hire people based on their core and their personality, you can be sure they will make guests feel 100% comfortable and at home. There is nothing worse than being in a beautiful hotel, but having grumpy face greet you at the door.
More of my Hotel Series: