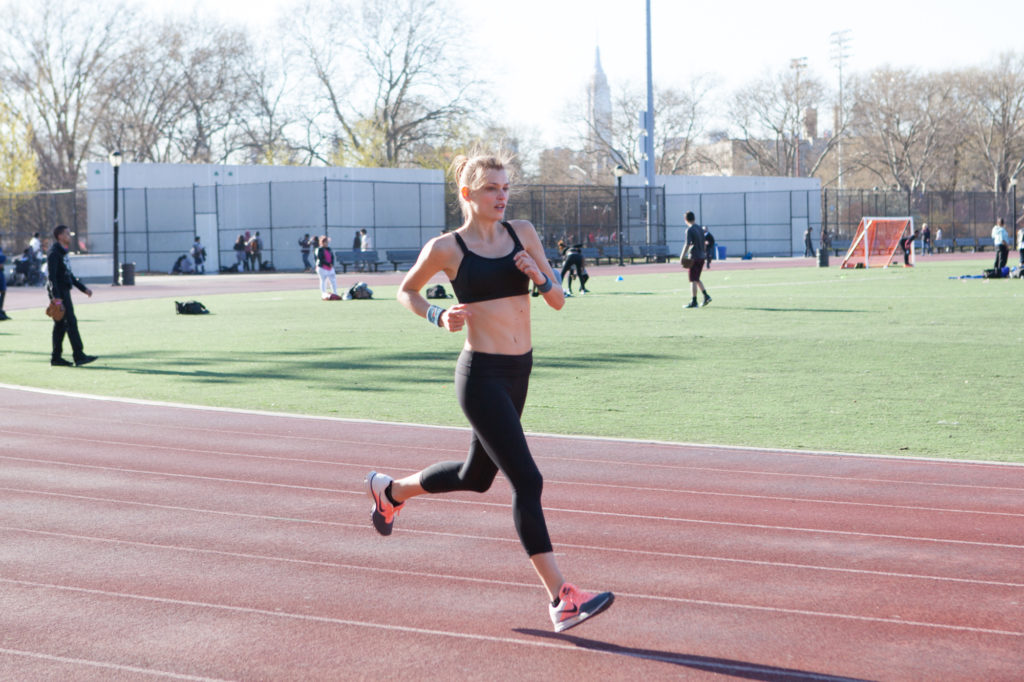 I think Christopher McDougall, author of the bestselling book 'Born To Run', captures it brilliantly: "…running unites our two most primal impulses: fear and pleasure. We run when we're scared, we run when we're ecstatic, we run away from our problems and run around for a good time".
I can honestly say I've ran for all these reasons at points in my life, but I can promise you that at my first Marathon, I'll be feeling ecstatic and running for a good time and a sense of achievement. I'll be absorbed in the moment, because this is what it's all about, FUN and ADVENTURE.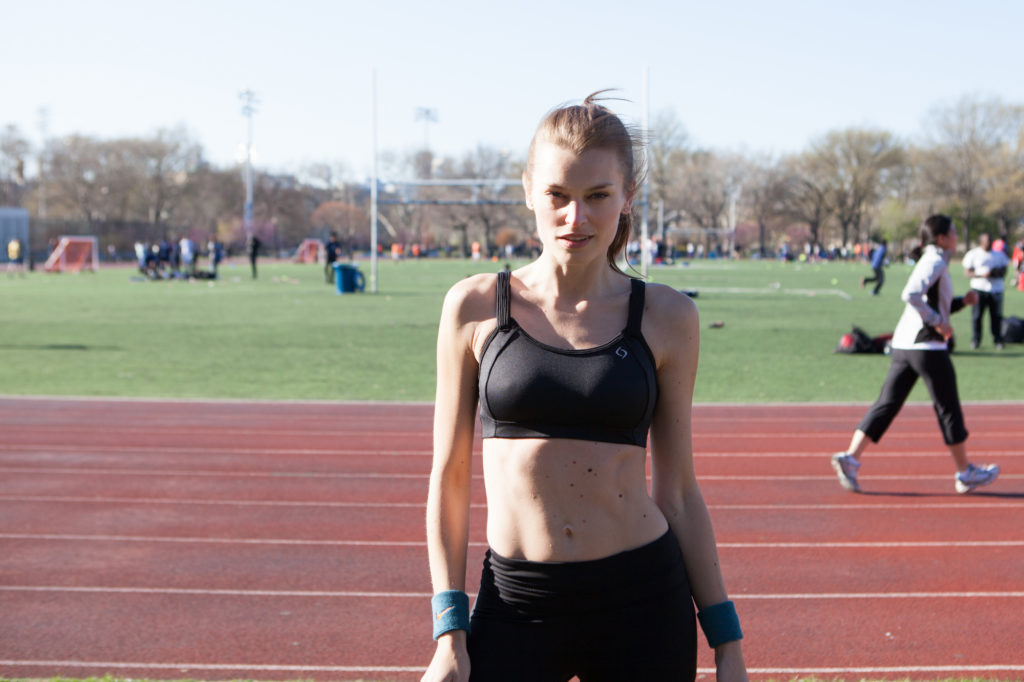 Come along this Sunday to cheer us all on sweating our way through the incredible city of Prague. I'm particularly excited about crossing the Charles Bridge that's opened only for the runners on the day. Any cheers will make our 42,195 km (26 miles 385 yards) journey more memorable, special and you'll help us have a bloody good time.
The start is in Oldtown Square at 9am and we'll be passing through most of Prague- Mala Strana, Hradcany, Smichov, Nove Mesto, Vysehrad, Nusle, Podoli, Palmovka, Letna, Holesovice, Karlin, Liben… See you there!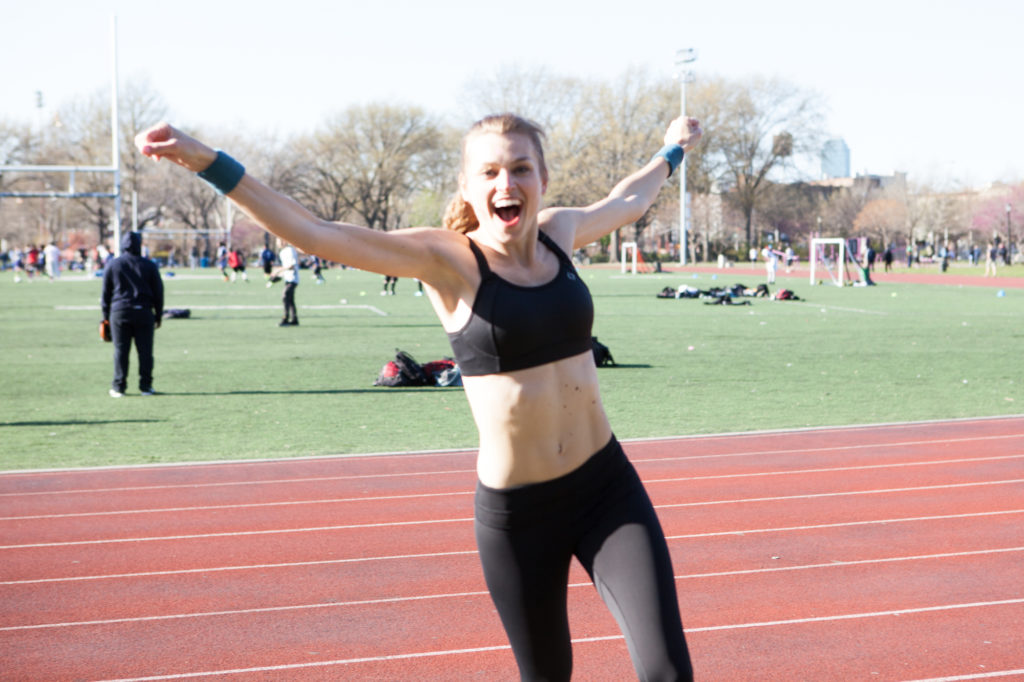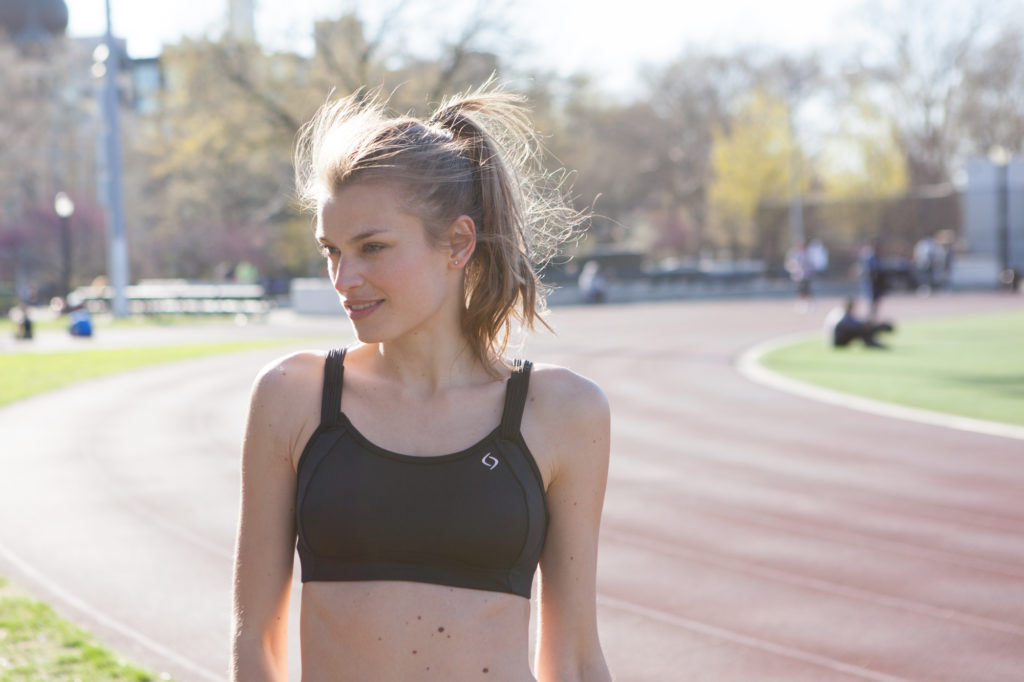 This is my marathon running gear- Moving Comfort running bra, Lululemon Athletica leggings, Nike wrist bands, Nike custom made trainers and Balega super comfy, blister free socks.