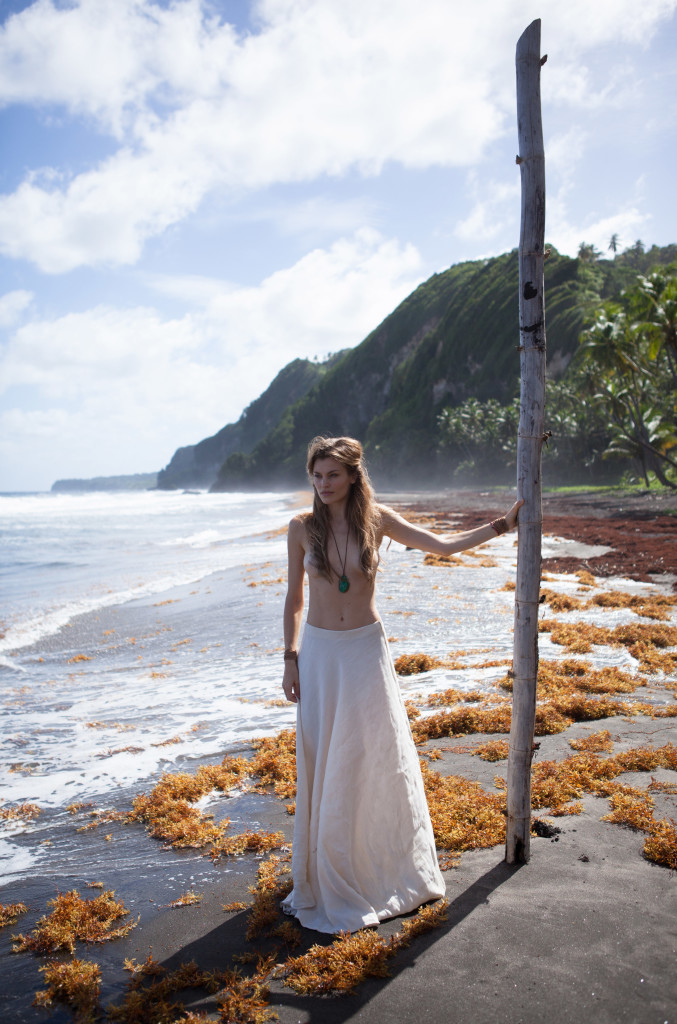 I'm three days into my vacation in Dominica, an island called by many, 'The Garden Island'. Others call it, 'The Island of 365 Rivers' or, 'The Sisserou Parrot Island'.
I can see, and especially hear, the reasons for all these names, but for me, it's mostly a long awaited rest, a vacation place. It's also the place where we've defeated the highest peak in the Eastern Caribbean – the 4,747 ft. Morne Diablotin, one of the most challenging hikes I've ever done, and I've done some crazy, not always completely legal, peak climbs in my life! Mount Devil, definitely lived up to its name, with intense slippery rock climbing, knee deep mud and struggles through, under and over tunnels of tree roots and branches, often many feet above the ground.
We've even released a pack of teeny, tiny turtle hatchlings into to cold waters of the Atlantic Ocean and kissed them good luck on their way. We've swam in the most magical and freezing waterfalls and I've done a wonderful photo-shoot, that I completely styled and art directed myself for the very first time in my life.
This island is a magical place and I can't wait to explore the remaining 363 waterfalls (well I'll give it a try), meet Jaco & Sisserou parrots, row a boat with the locals on the Indian River, hike the jungles of the tropical rainforest with our massive ponchos, boil eggs for breakfast in the world's second largest Boiling Lake and perhaps find another 50 shades of green. I'll hope for the opportunity to chat more with the 'Kalinago' people, the indigenous Caribs, one of the only tribes still living in the Caribbean.
Four more days to go, which means, so much adventure ahead and so much more Rum to be drunk. Dominica hiking guide and scrapbook coming soon, sending sunshine your way!
A little sneak peak from my photo-shoot here in Dominica, that I styled myself. Jewelry is designed and made by me as is the linen skirt, which took me a couple of nights to sew before coming here.