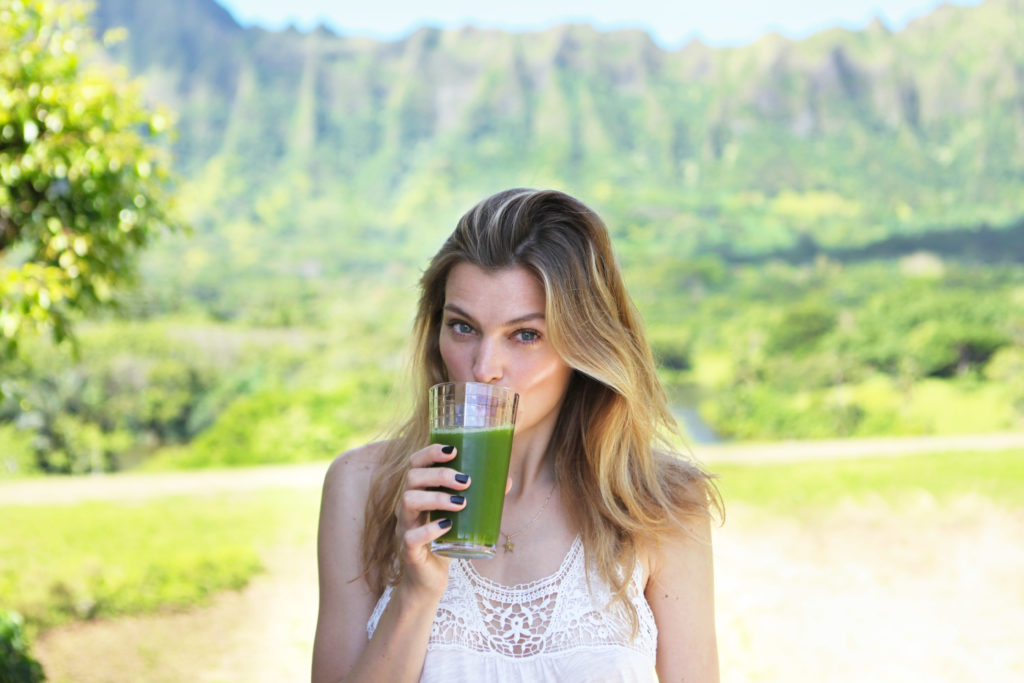 I try to start my days in Hawaii very 'seriously'… with a glass of homemade green juice, so that I have tons of energy for 'Hoe he'e nalu' as locals call it, aka SUP or stand up paddle boarding. The surf is up today, so I'll definitely need it!
My Hawaiian hut is in the heart of the 'Ho'omaluhia Botanical Garden' so I don't have to go far for my ingredients. My pineapples I got at the Dole plantation, which, I absolutely had to go and visit, due to their never-ending banana fields, they're like heaven on Earth for me (more on that soon). Dandelion and parsley came from my hut's terrace garden, as did the kale. I wanted to use taro leaf in my juice, as there are loads of gorgeous taro fields around, but I was told by the natives that the leaf is only to be eaten cooked, so I'll be using it very soon to make mashed poi, yummy, recipe coming soon! For my celery and cucumber I cheated and bought it at the Whole Foods Market in Kailua.
This is definitely a 'hello, have a good and love filled day' kind of drink, it's definitely, a 'ALOHA' drink!!