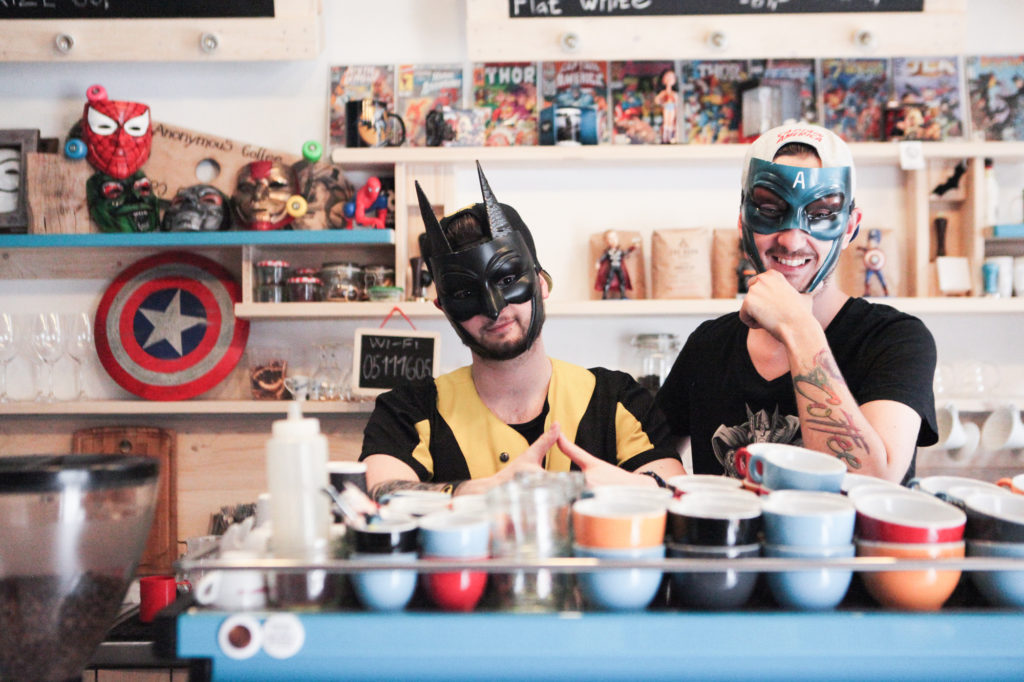 friendly, super-hero staff (each barista wears his personal favorite comic-book T-Shirt and a mask), coffee that always comes with an interesting and unique twist, homemade lemonades (try the raspberry-basil one) and a cozy light wood furniture with a swing, oh yeap, the real swing, together with the rainbow pillow seats and turquoise walls, make for a coffee place that you won't want to leave. You'll even be willing to forgive them the scary Guy Fawkes masks that pop up and scare the life out of you here and there (the baristas like to wear them too!).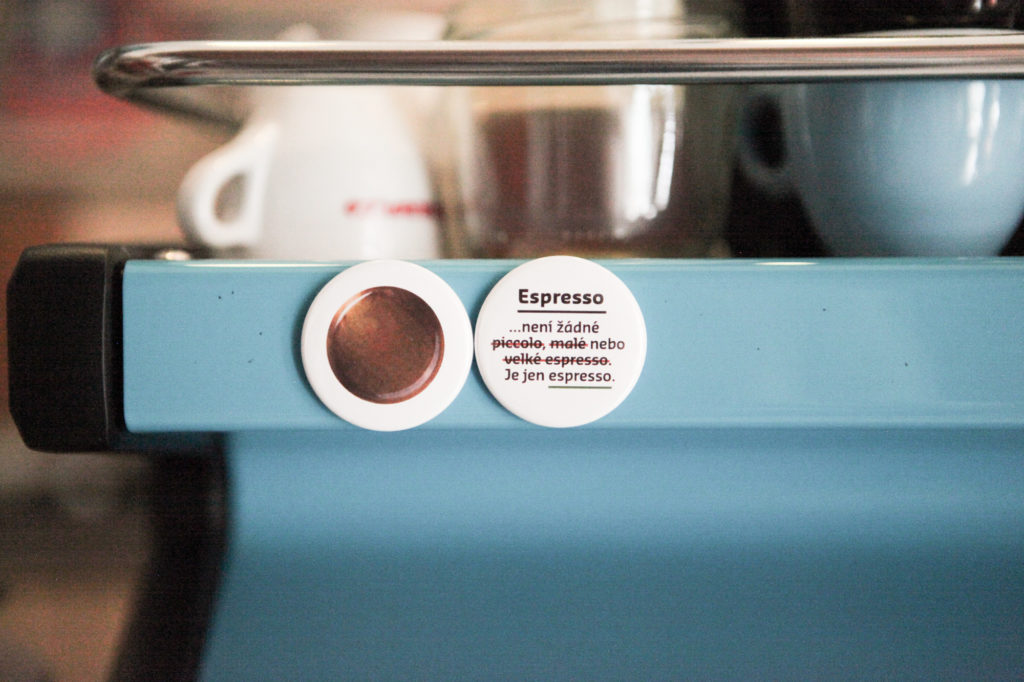 After you take your swing on an actual swing and fill up your glass with water from a sink, that's 150 years old, definitely do bring your coffee and lemonade upstairs and work your time away on your laptop while watching the hustle and bustle of I.P.Pavlova outside.
AnonymouS Coffee in Prague definitely takes one of the top spots in my favorite coffee places around the world, in 'My Café Stories'.
When you visit, don't forget to ask for a picture with a super-hero!