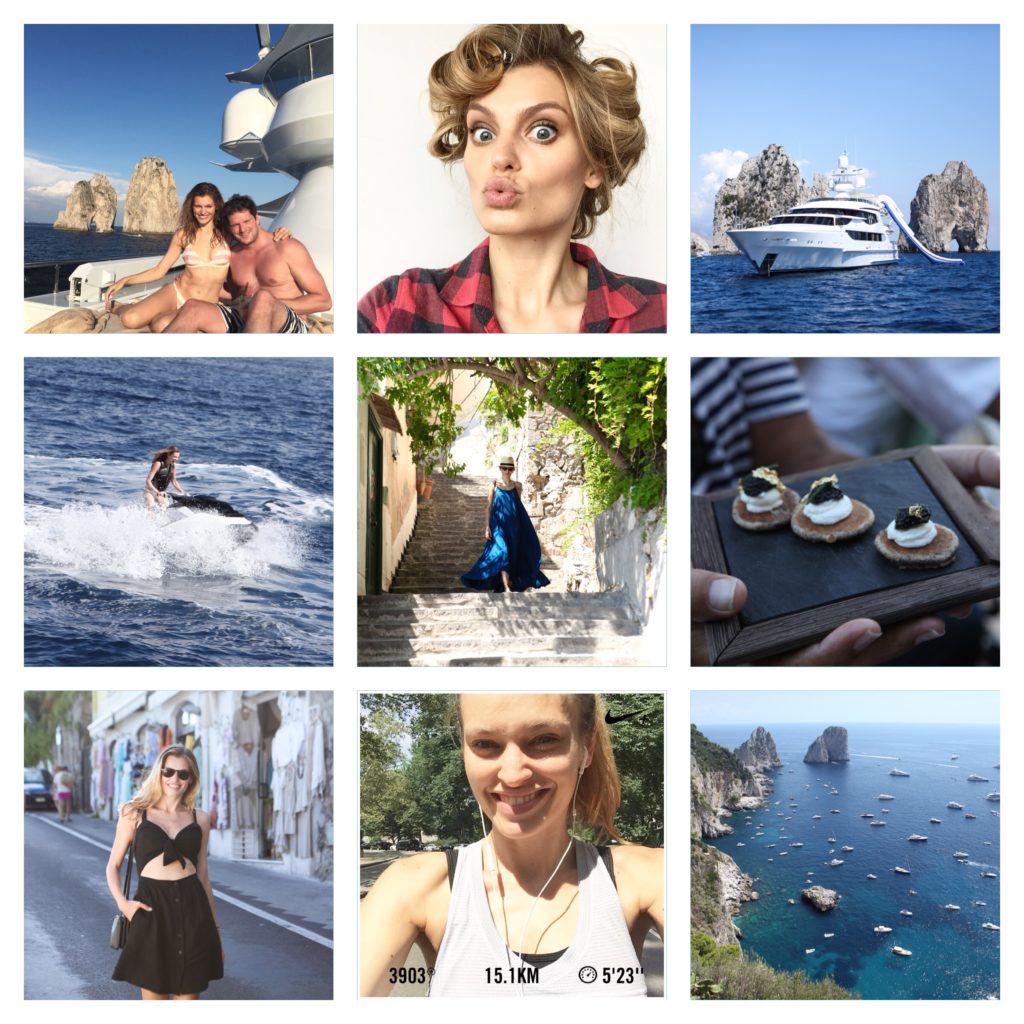 You guys often ask how a typical week looks for me. Well every week is very different, but here's how this very, very special one looked?
I'm actually gonna start with Sunday, not Monday, you'll see why.
Sunday: I started my day with a 15k run in Central Park. It was quite tricky I have to say; maybe a tiny hangover after hosting a dinner party on Saturday had something to do with it, or perhaps because it was 34C and 99% humidity? I'll go with the latter. I got poo'd on by a bird at the 3rd kilometer, good luck I thought, though it didn't smell like a good luck!
Monday: Tracy Anderson's workout at 6am, Mon is usually my day off exercising, but because I'm heading on vacation I had to fit something in, the New York Marathon is sneaking up on me. I made summer borscht and shared the recipe with you guys. I had 6 castings that day, and when I was heading to flight school in Ronkonkoma in the evening I got shit on by a bird again, luckiest week ever right!! I'm taking night lessons at the moment and it's a totally different experience, it's amazing but I got home at 2:30am. At this point I've been going for 20 hours!
Tuesday: My photo-shoot for Trina Turk starts at 7:30 am so I'm up at 5:30, ouch!  The shoot finishes at 7pm and I rush to the cobbler to collect some shoes. He stayed open for me; he's the best in town. You'll find him on the right of 14th Street, between 1st & 2nd Avenues. No time to pick anything up for dinner so after a quick 8k run, it's leftover borscht and banoffee pie for dinner. I'll share the 'healthy' banoffee recipe soon!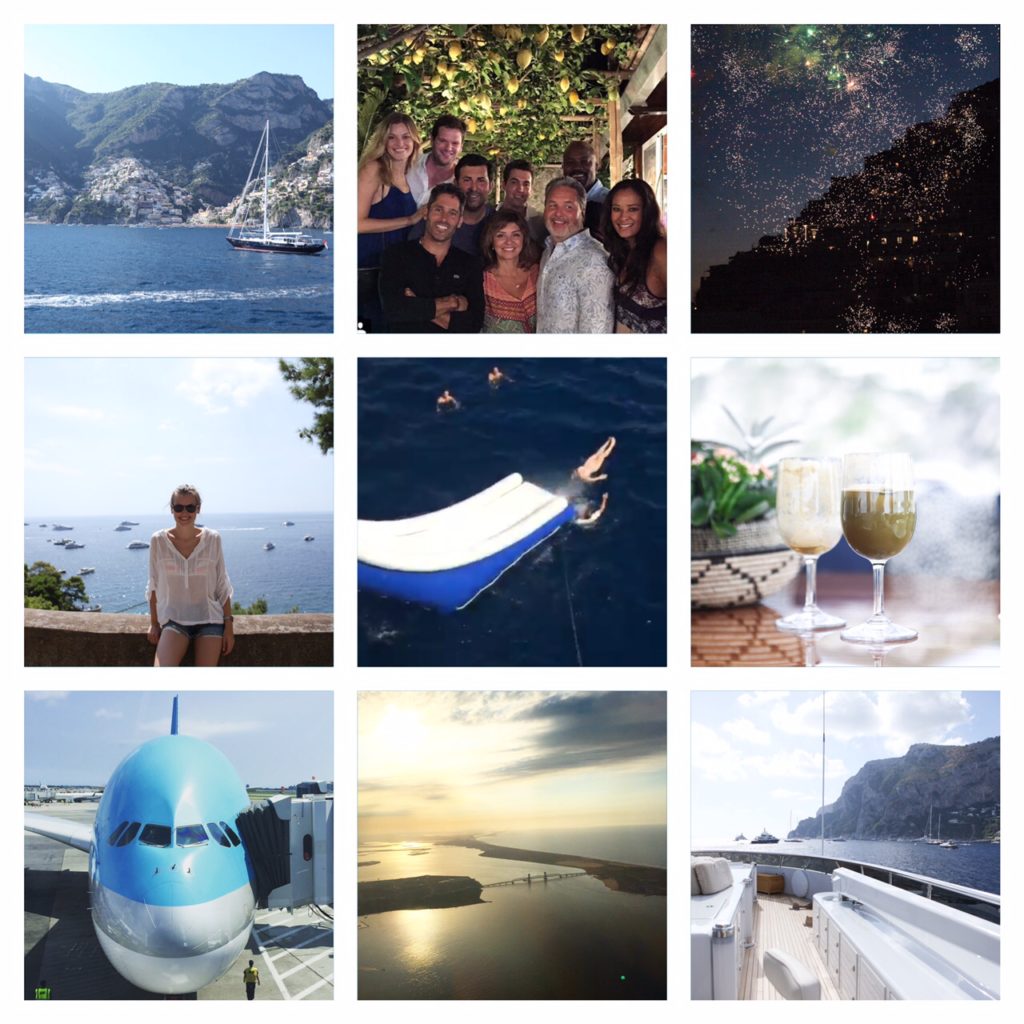 Wednesday: 3 castings today, an SLT class and a 6k run, then it's off to the airport at 1pm. Super excited as we're flying on the new Airbus – A380, the big double decker, which I've never flown on before, the engines are so quite, but I was so excited I couldn't sleep for a second.
Thursday: 20 hours later we landed in Naples, after a quick stopover in Frankfurt. We board our friend's yacht and the adventure can finally begin! First stop? Capri! 20 goes on the water slide, 2 trips on the jet ski and a stack of other water adventures later, we start exploring this gorgeous island, finishing with dinner in a great restaurant called Aurora.
Friday: The rocking of the boat made me sleep like a baby. After a couple of hikes, well climbs, everything seems to go up hill in Capri, some swimming and diving in exquisite blue and green grottos, we raise our anchor and head to Positano, to climb even higher.
Saturday: American author, John Steinbeck, once wrote: "Positano bites deep. It is a dream place that isn't quite real when you are there and becomes beckoningly real after you have gone." This is so true, it's magical, the most photogenic, fairy -tale town, painted with terracottas, mustards, peaches and pinks. A stop by the Sirenuse hotel is mandatory, not just for the drinks, but also for the views and in our case, some serious fireworks.
Sunday: So today, lots more water slide action, sometimes in tandem, as we're all getting braver. I also got to enjoy some sun on the deck with a glass of green juice in the morning, rose in the afternoon, I was just thinking, what a vacation, and then yet another bird shit on me!
I'm definitely a very, very lucky girl!
PS: Amalfi Coast and Aeolian Islands (our next stop!) scrapbooks coming soon.