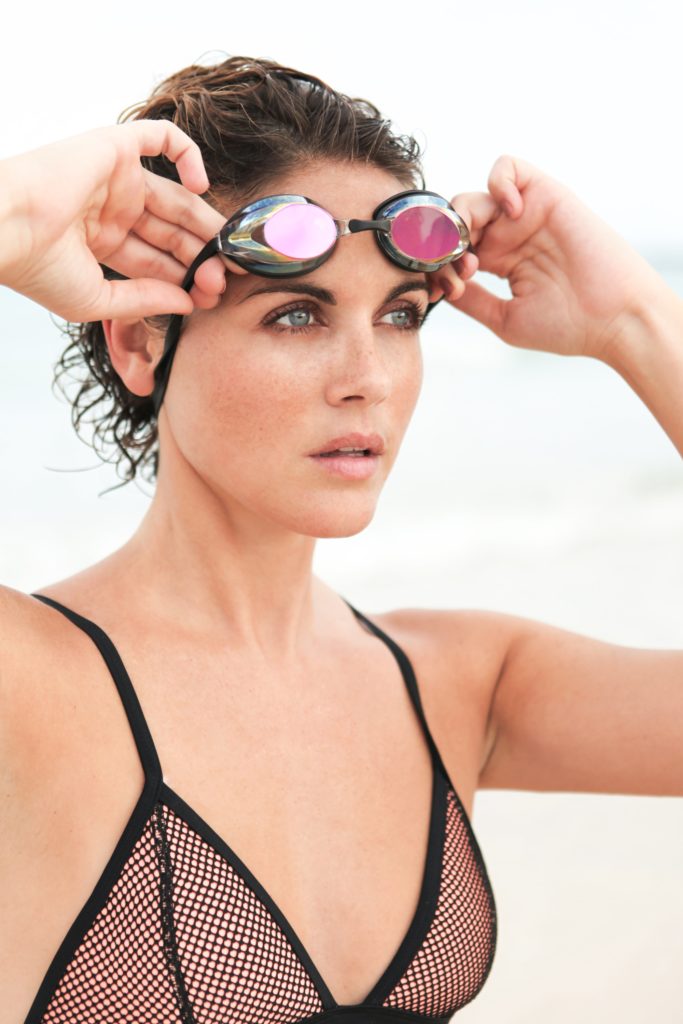 My girl Sarah, who you've heard so much about on the blog already, will guide you through her adopted home town of Miami. She's been living there for a while now, much to my disfavor as I miss her in New York so much.
I met this 'bella chicca' almost 16 years ago and we shared an apartment in Athens. Our story of running into each other randomly in New York 12 years later is almost a fairy-tale (I mentioned it here) and I'll forever be grateful for it as I wouldn't have the same positive, happy and uplifting outlook on life as I do when Sarah is around.
Here's where this super girl eats, shops, drinks and the things she thinks you shouldn't miss under any circumstances when visiting Miami? Read along!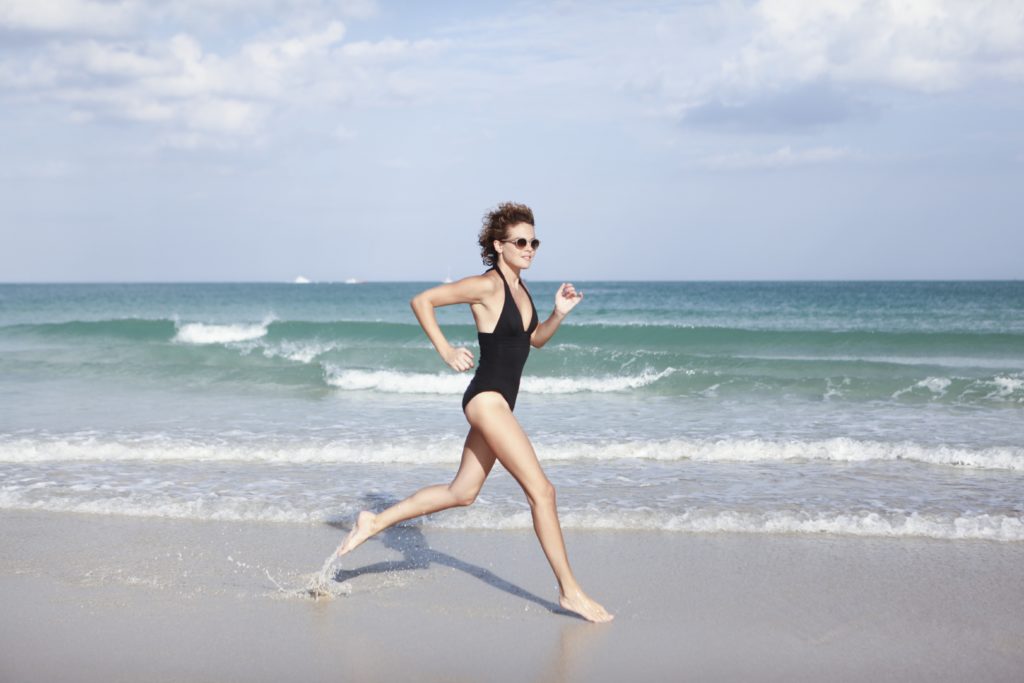 Sarah in South Beach, wearing Donna Karan swim & Sunettes sunnies
We used to meet up in so many diverse and cool coffee shops in New York. Do you have your favorites in Miami as well?
 Yes, I still remember when we used to meet at 'The Butcher's Daughter' in NY and we'd order that fabulous bread with avocado. In Miami I decided to stop drinking coffee altogether, but once in a while when I really fancy one, I love to go to the 'Panther Coffee' located in the middle of Wynwood (2390 NW 2nd Ave). It is nice because you can sit outside under a beautiful tree, it's so peaceful and quite.
I always get inspired by your unique style, where do you like to shop in Miami?
Honestly, in Miami they don't have the variety of stores like in NYC. Miami has mostly malls that carry commercial brands. There is a nice store located in Wynwood (I like this area a lot) called Elemental (2399 NW 2nd Ave). I bought a beautiful colorful shoulder bag made of fabric called Mochila and the price was definitely lower than NYC. The Webster and Atrium are other stores I like very much.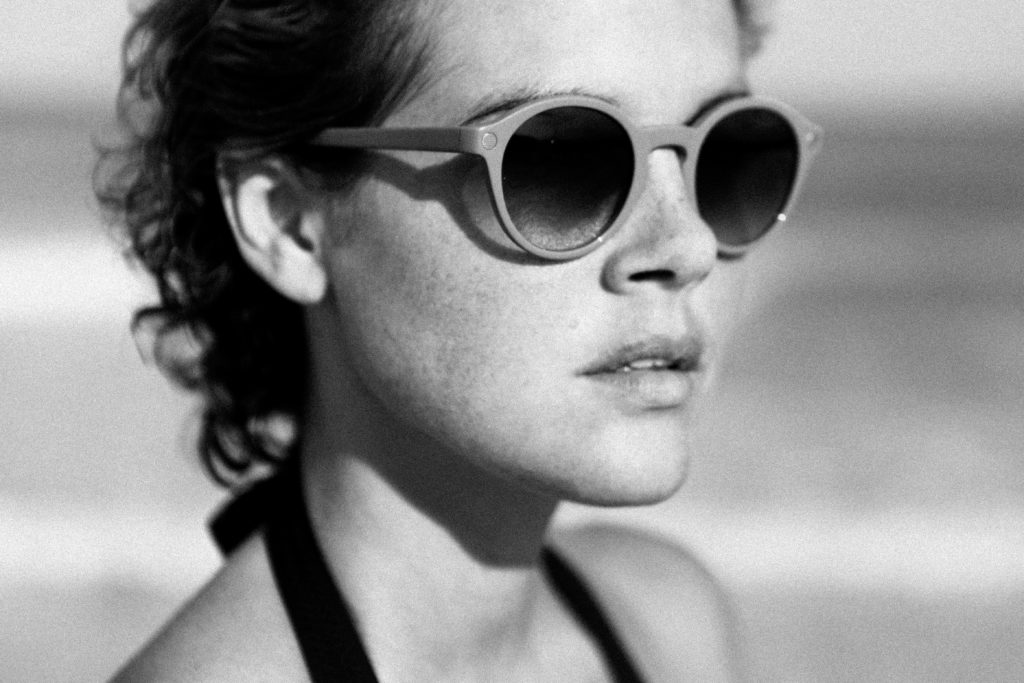 You distribute an Italian sunglasses brand (which you got me hooked on) called Sunettes, where can we find them in Miami? 
Unfortunately Sunettes decided to focus mainly on the European market, so if you want to have a pair of these beautiful sunglasses, I suggest you contact me directly. There is a store called Specs located on Lincoln Rd, that might have some left.
Where can a girl get a good drink? What is a nice bar for a date night?
Vagabond Hotel located in North Miami (7301 Biscayne Blvd) has a nice bar and a nice sofa area around the pool. I particularly like this place because originally, this motel dates from the 50s and they kept the sign and the structure almost the same, just the rooms and the bar area are renovated. I just love it. 'Mandolin' a Greek restaurant is also nice, the garden is lovely. 'Lagniappe' has a great selection of beers. 'Juvia' is perfect for a romantic date with a perfect view, the food is delicious too.
Any special local cocktails we should know about?
Michelada is the specialty in Miami and I can drink four in a row but the taste is really personal: it looks like a margarita (salt on the top of the glass) but with beer, tomato juice, worcester sauce, lime, tabasco and soy sauce,  a bomb! The day after you need 3 liters of water, haha.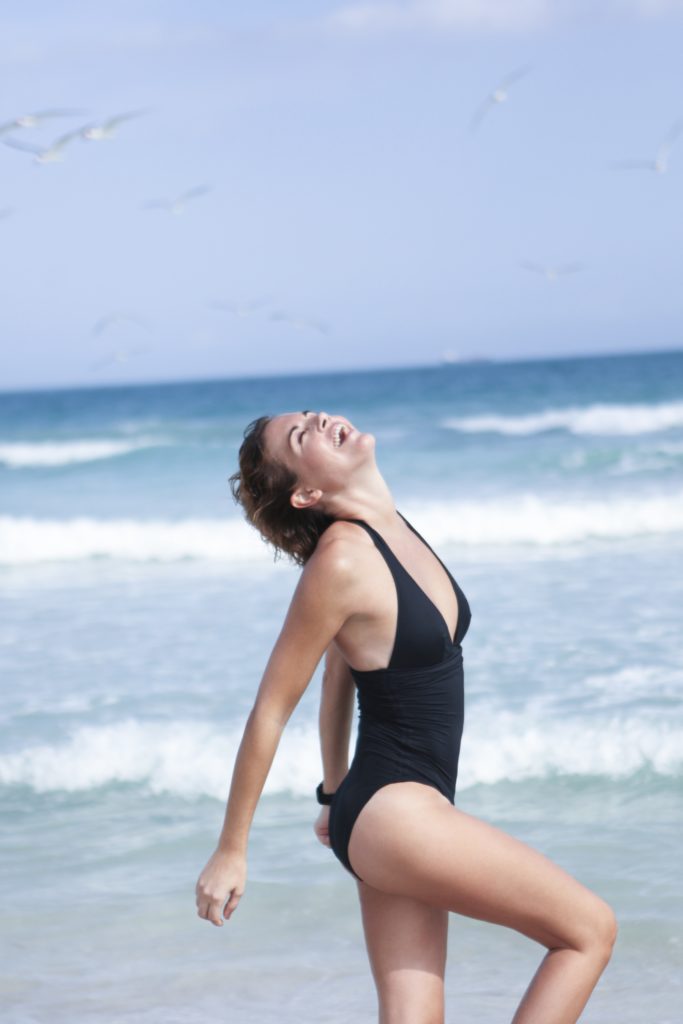 Where do you head for some culture?
Definitely to Wynwood, there are many galleries and art events during the year and also the Perez Art Museum Miami (the restaurant is also really good). The Fillmore Theater has good concerts too.
You took me to an amazing place called 'The Local House' in South Beach, where I had one of the best tuna salads I've ever eaten, so fresh. What other restaurants would you recommend? 
Mandolin, a Greek restaurant and Barceloneta, a very good Spanish tapas place.
You recently got into running! Where do you like to run?
 I actually run at the gym in my building because it's too hot outside but during the winter when the temperatures are cooler I love to run around the Golf Course in Aventura… It is nice and green.
If I only had ONE day in Miami, what shouldn't I miss?
Well, during the day, lay down at the beach and at night, dinner at the Wynwood Kitchen and Bar Restaurant.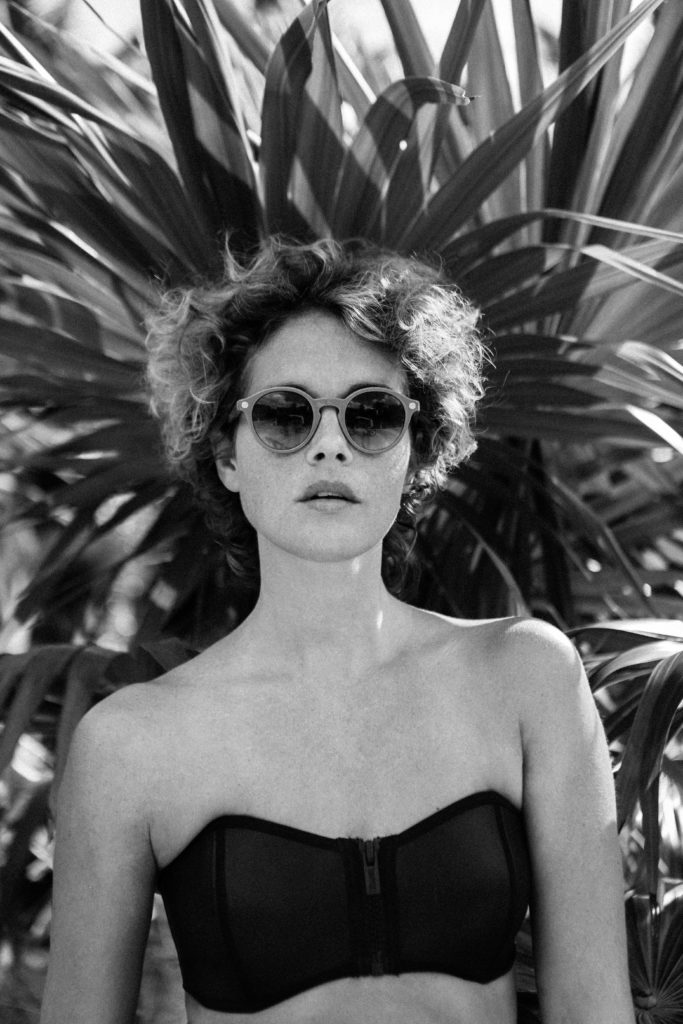 Sarah, shot in Miami Beach, wearing Triangl bikini and Sunettes sunnies