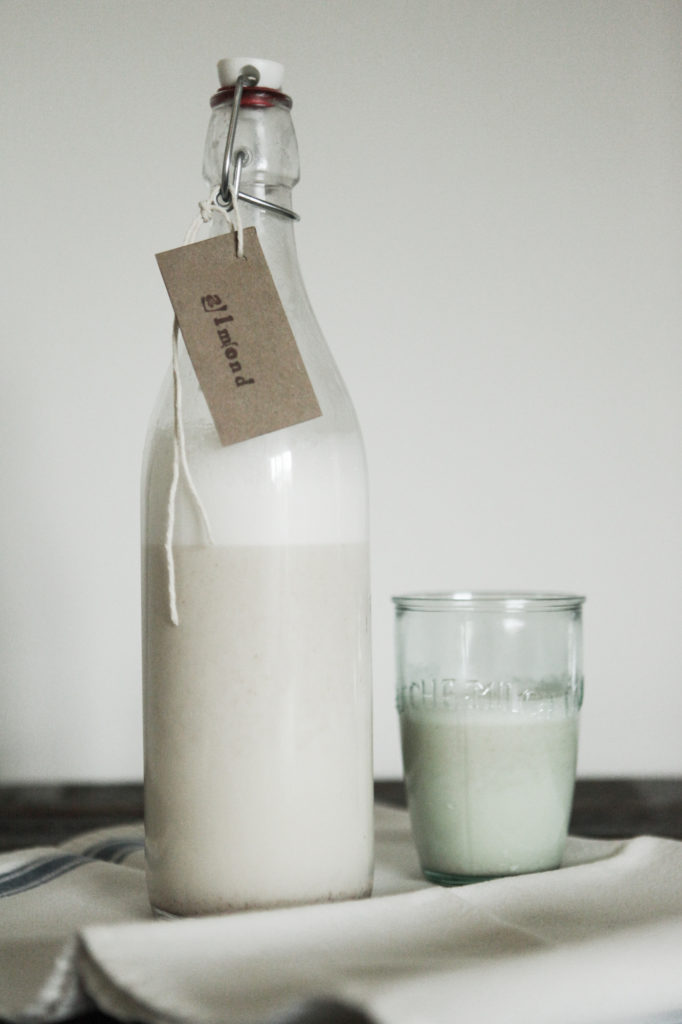 I use almond milk in so many recipes. It's my staple ingredient. I'm lactose intolerant, so this is a great alternative.
I haven't been lucky finding good quality commercial brand, so I make my own, it's super easy. I usually make it on a Sunday night and make enough so it lasts me the whole week:
You'll need:
– powerful blender
– cheesecloth or I finally got the 'nut milk bag', which works a little better
– glass jar for storage
1 cup of soaked almonds
3-4 cups of filtered water
2 pitted Medjol dates (if you soak them for a few minutes, then they're easier to work with)
½ tsp of vanilla extract
Soak the almonds for a few hours, preferably overnight. If you had forgotten, 2 hours will still do.
Rinse them thoroughly. Now place them together with water and the rest of the ingredients into a blender. Blend on the highest speed setting for a couple of minutes.
Now it's time to use your magic nut milk bag. Place it over a large bowl and pour the blended mixture into it. Make sure to squeeze all the milk out of the bag.
Pour into your glass jar and voila! Store for up to a week.
No need to throw away all the leftover almond pulp. Freeze it for later use, you can eventually make homemade almond meal or add it to your porridge, homemade granola and anywhere else to give your dish thicker consistency.