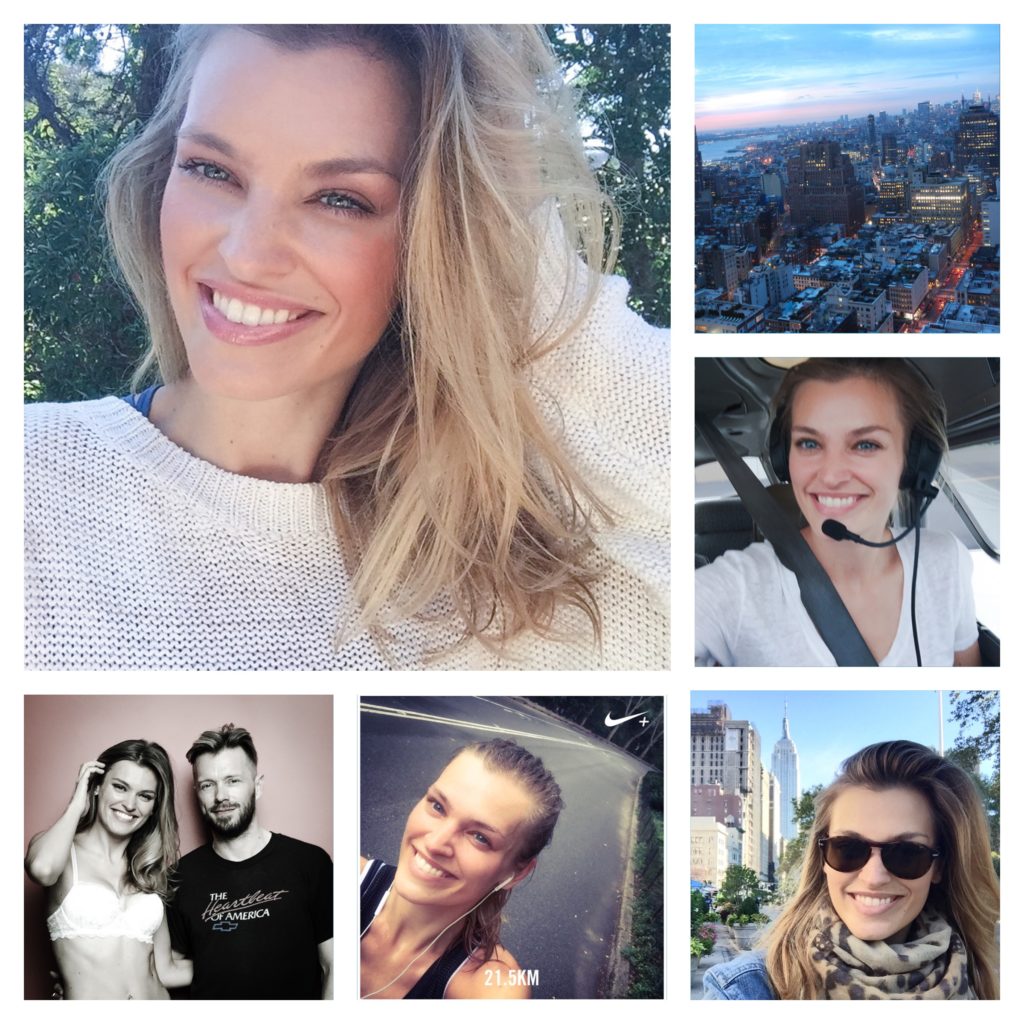 Here's my week in pictures again:
Saturday:
Last Saturday, during the fashion week madness, I still managed to squeeze in some time for myself and went flying. One of my very last exams is slowly but clearly approaching, so we made sure to practice all kinds of maneuvers all over again. We flew over the ocean and got great views of Fire Island, south of Long Island (this is called the 'South Practice Area').  We spent a lot of time trying to navigate through low cloud which was new and I did 11 landings with some serious cross wind, it was amazing and fun, I'm still learning but it's finally starting to become second nature.
I ended the day at one of my favorite Asian fusion restaurants in NYC, Buddakan, where my man took me out for 'date night'. We ordered a lot of new dishes this time, if you go, definitely try the Charred Filet of Beef with Mustard Sauce, Chili Rock Shrimp or Szechuan Pork Dumplings!
Sunday:
Sunday started with a half marathon in Central Park. I got caught in rain but that meant I had the park to myself, which was a nice change from the Sunday madness.
I had a couple of castings, work never stops, especially during Fashion Week.
This year we were again lucky enough to be invited to the US Open finals at the Arthur Ashe Stadium. The game was postponed due to rain but it's always worth the wait to watch Federer play. I wish he won, but hey, he'll do better next year. We also got to see Serena and Venus on Tuesday night. We were sat by Oprah which was nuts, but most of all, just watching these two athletes, they're so fit. I want to play tennis now!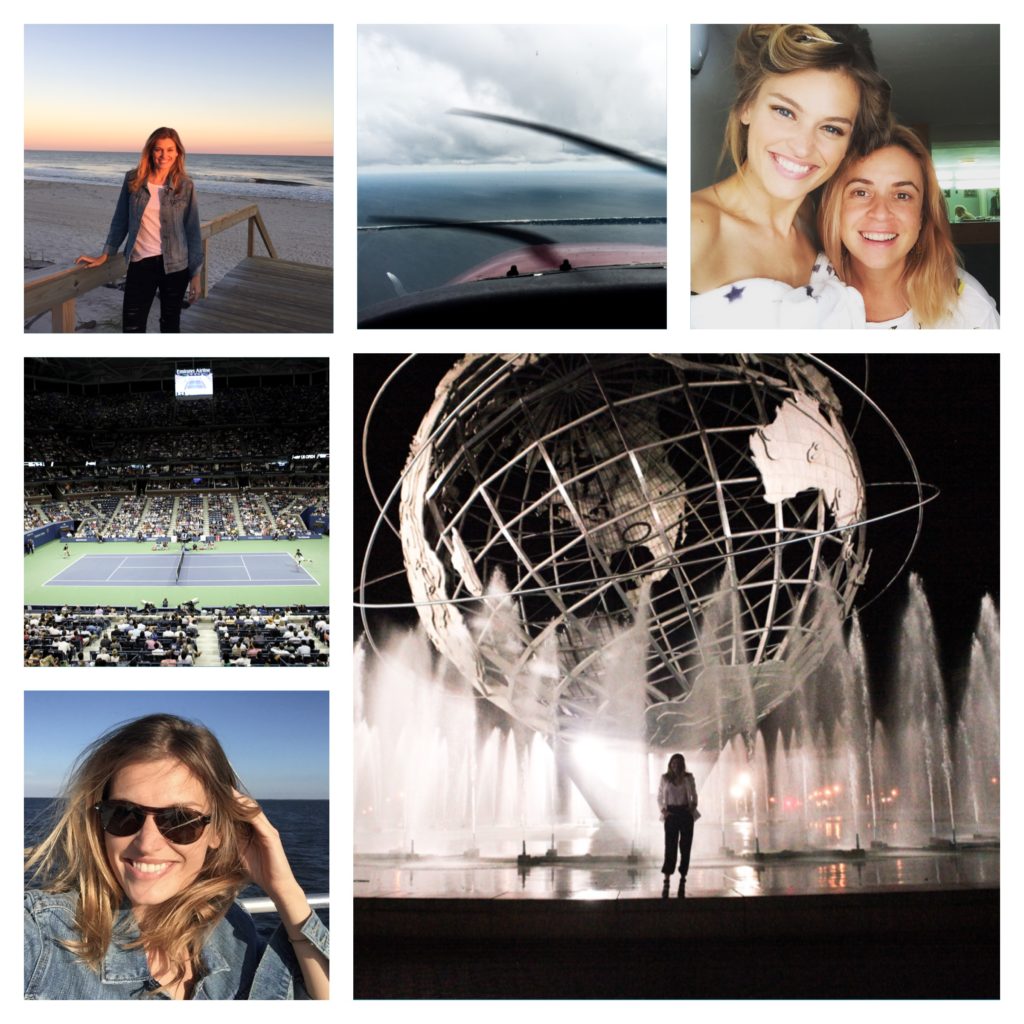 Monday:
Monday began super early again. I had to do quite a few castings before heading out to Fire Island to shoot the following day. Fire Island is a little narrow string of land that runs off the bottom of Long Island. It has superb beaches and no cars are allowed. What more can one want? The only way to get there is by ferry. Even though it's not that far from New York, it took me a little over 6 hours to get there. I had to take two trains, a bus and a little ferry, I ended up exploring the waters of Great South Bay, also known as the 'South Practice Area', mentioned above, it was so cool to see it from the land. The moment I stepped onto Fire Island I was transformed into another world. The deer, yes, actual deers who don't mind people at all, welcomed me and walked me to the house where the crew was staying.
Tuesday:
Make-up call was 7am, the deer peeking through the windows of the house, looking for food. The sun was shining; it was just a perfect day to shoot a cover for SHAPE Magazine Germany. A little stress, lots of phone calls with tricky reception, as I found out I had to fly to Prague that night to shoot some extra scenes for a commercial I did a couple of weeks ago. Somehow making it to JFK all the way from Fire Island seemed impossible, which proved to be correct, I ended up missing my flight, not getting back to NYC until midnight. The client was lovely and took it okay, they booked me the redeye for the next night.
Wednesday:
Back in NYC and into the fashion week madness. I squeezed in a Tracy Anderson workout in the morning and did a few castings and presentations. I packed as fast as I could and at 4:30pm I headed to JFK for my flight to Prague.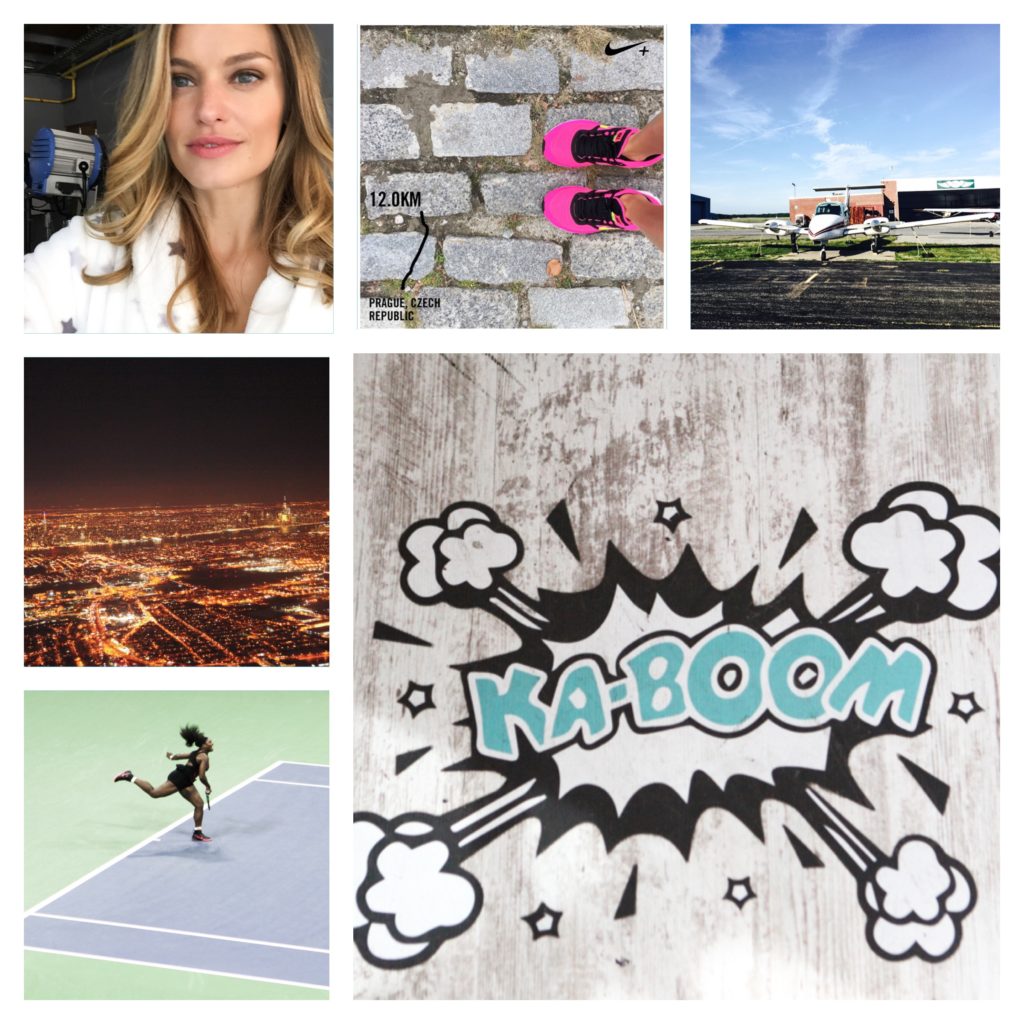 Thursday:
I landed in Prague at 10:15am. I didn't sleep at all. I was shooting a lingerie commercial that day and thought it would be a good idea to get compression stockings. My legs get swollen on flights, especially when I don't sleep for a couple of nights, obviously not good for lingerie shoots. Well, I put them on, in itself a massive achievement in a tiny plane bathroom, and what an experience? They are simply horrible, it was painful, it squeezed my stomach so much I almost fainted. 2 hours into the 9-hour flight they were in the trash.
By 11am I was in hair & make-up and my legs were like balloons. I ended up on the go for 32 hours, but you don't mind when you have such an awesome team around. The Norwegian director Ray Kay ended up directing again and we were done by 7pm so I could head home to see my family.
Friday:
Finally a lazy-ish day after a 12k morning run. I love running by the Vltava river in Prague. It's so nice to change it up a bit. Prague isn't as hot and humid as NYC, it was a real treat. I did an interview for a health magazine, we met up at my very favorite and conveniently situated AnonymouS Coffee in central Prague. I also paid a little visit to my mother agency and after that I headed to my parents' house half an hour outside of Prague to chill. And that's exactly what I'm doing.