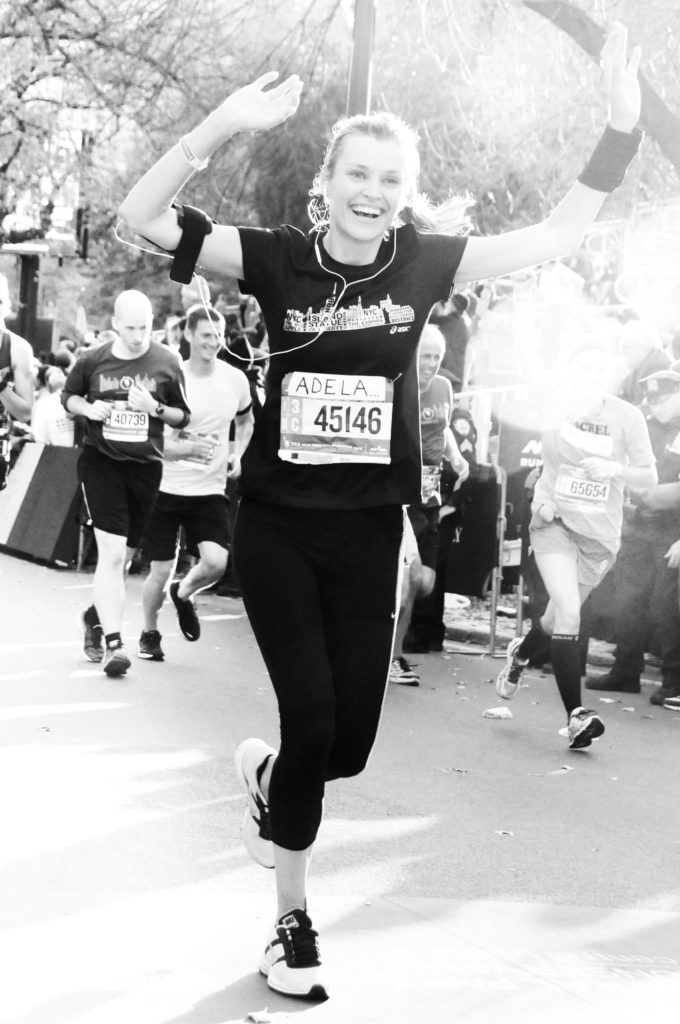 I conquered one of the hardest marathons out there, the TCS New York City Marathon.
There's no point telling you how hard or how painful it was running through the 5 boroughs of this incredible city, it seems obvious. Instead, let me tell you how much fun I had, and why everyone should do it?
The crowds! It was the atmosphere that kept me going. The bands playing "We Will Rock You" and my fellow runners raising their hands to the rhythm. The churches with their doors thrown open so we could hear the singing choirs along the way. My fellow runners clapping their hands together at the steep Queensboro Bridge to stay positive where cheering spectators weren't allowed. The volunteers who screamed my name and the lady who held the cardboard sign that read: "Pain is Temporary, Pride is Forever". So much energy, so many cheers, that's what kept me running. Thank you New York!
From now on I always want to start my runs to the voice of Frank Sinatra's words: "Start spreading the news, I am leaving today, I want to be a part of it, New York, New York" The two canons that set us off onto a 42 km journey weren't bad either. So powerful the whole bridge shook.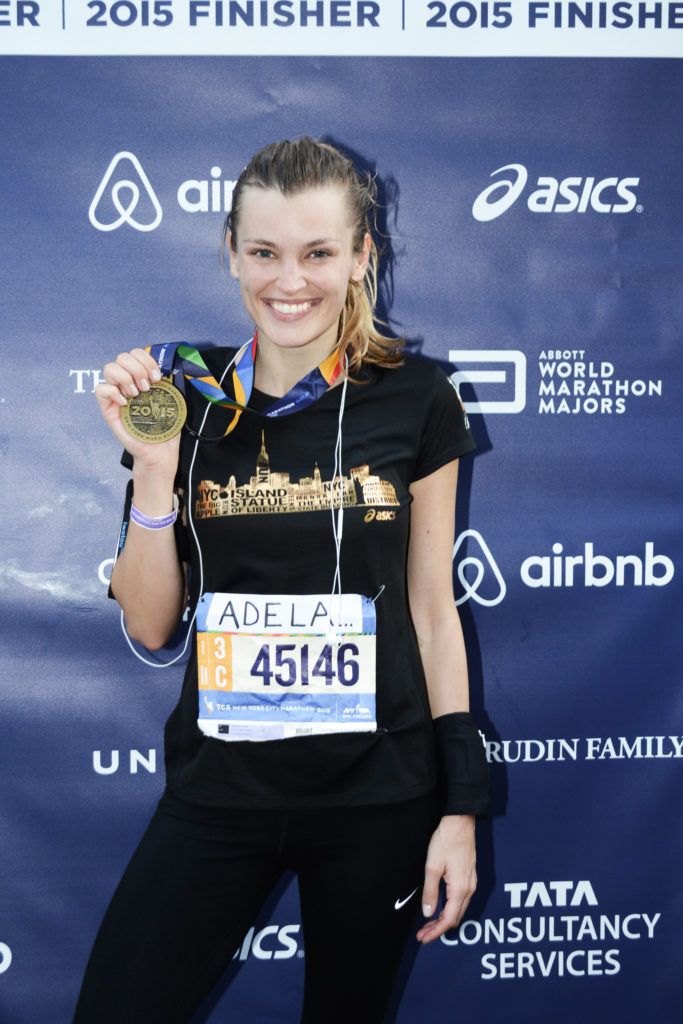 This is your only chance to cross the spectacular Verrazano Narrows Bridge on foot, no other time are pedestrians allowed on this 1,300 m suspension bridge that connects Staten Island and Brooklyn. When you also have the news helicopters circling around, you really realize that you're part of something very special.
The best reason of all, and this applies to every single marathon I've done, you'll take your body to the limits and it feels unreal. You'll surprise yourself all over again, how much your body can achieve, how far your mind can go and what you're capable of doing and it's the best feeling in the world, your very own Olympics.
It's the No. 1 marathon in the world, it doesn't get better than that!
Have I convinced you? Just do it, you know you want to!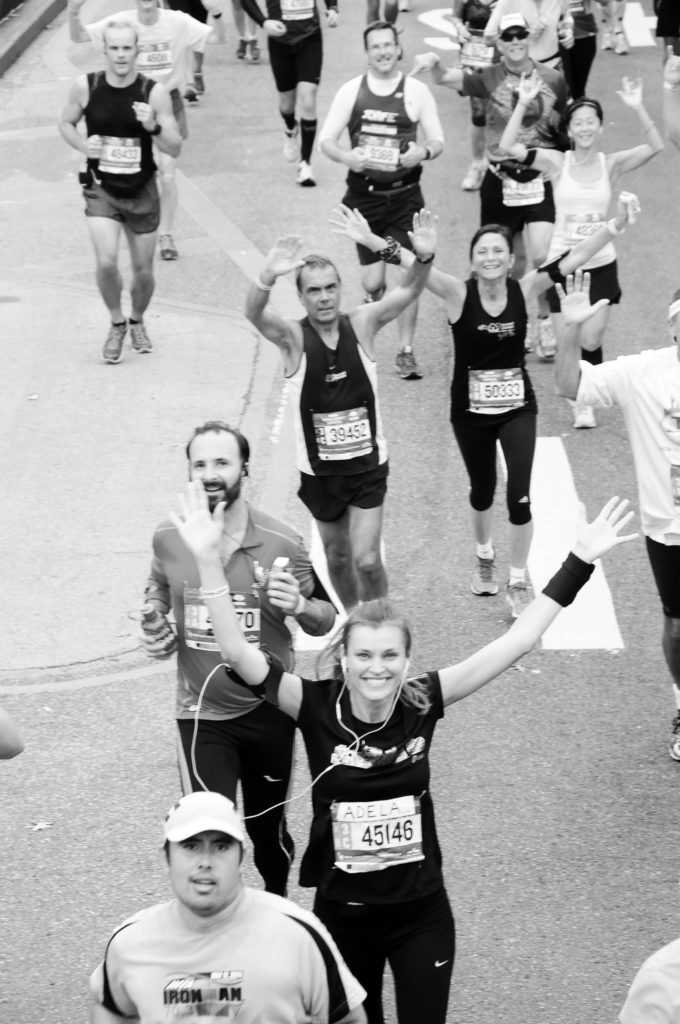 T-shirt: Asics, Limited Edition, Leggings & Trainers: Nike