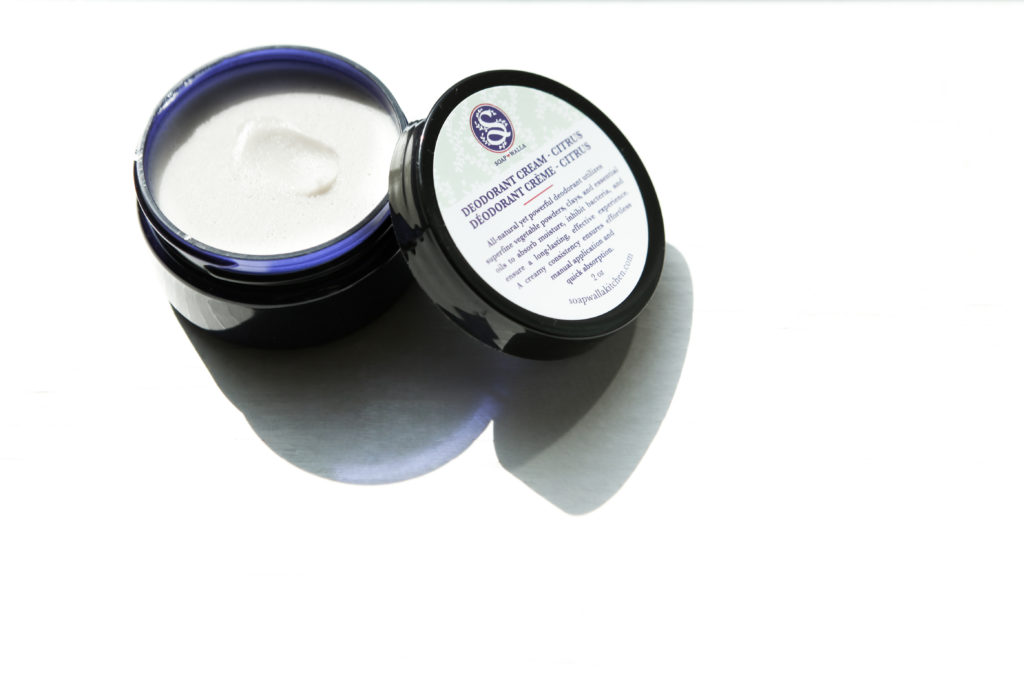 I've tried tons of deodorants, some worked better than others, but I've never found a complete chemical free solution. Most 'off the shelf', products contain aluminum, potassium alum, phthalates, triclosan and paragons, at least.
When I got pregnant I went on a mission to find one that was safe and free of all these dangerous compounds. And I did, it's called Soapwalla!
It got some getting used to, applying its creamy consistency, but it works and it's 100% natural. It uses organic baking soda to neutralize odor, corn starch and kaolin clay to help absorb moisture, essential oils as fragrance (I use the citrus one, which contains lemongrass, lime, grapefruit and litsea cubeba among other oils) and shea butter to moisturize your skin. As a bonus, it's a Brooklyn based company that works with small local farms.
No more sweating the small stuff!