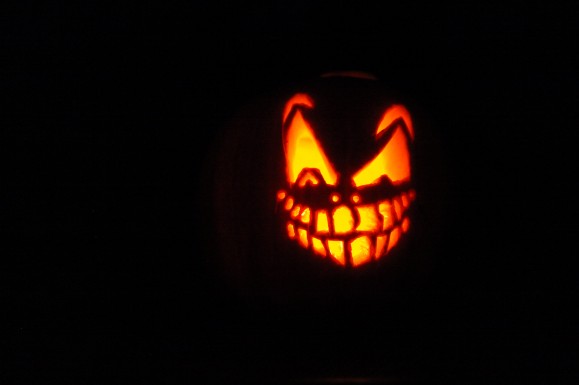 Happy Halloween everyone!
Okay, after some serious pumpkin carving you've ended up with tons of pulp, and if you haven't got enough all over you already, here's a little recipe for a great rejuvenating facial mask, so as not to simply waste it:
Blend half a cup of that sticky pumpkin pulp, which is rich in antioxidants, add 1 egg (as a binder), add 1-2 teaspoons of almond milk, this is rich in omega fatty acids, then 2 teaspoons of anti-inflammatory manuka honey. Mix well and leave on for about 15 min (or as long as you can as it's quite runny).
It will also scare the hell out of any 'trick or treating' kids!