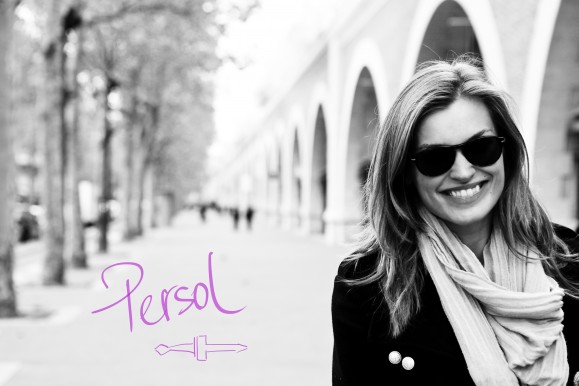 What sunglasses could be better than those named 'For the Sun' in Italian? To me Persol are simply the best quality sunglasses there are.
Founded in 1917 in Italy, Persol was revolutionary to the development of sunglasses due to the UV protection offered. They were first worn by pilots and sport drivers, later tested in the most extreme temperatures and altitudes to ensure the best performance. They soon became Hollywood's favorite accessory and were worn by the likes of Steve McQueen, Marcello Mastroianni, Ornella Muti among many others.
For Persol it's all about the quality, which I do love, but for me it's also about the design. I don't wear sunglasses with huge gold, flittering brand logos all over them. It's Persol's minimalistic design and simple, clean logo, 'Supreme Arrow' that I admire. They're basically a classic.
Steve McQueen's pair was auctioned for $70,000 10 years after he appeared on the Persol adverts.
I'll see if I can do the same thing with mine!