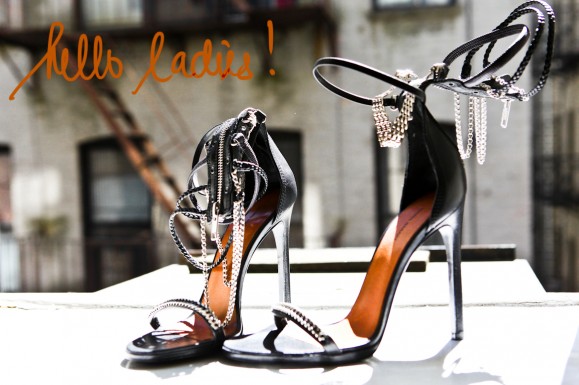 I know shoes again…but aren't they a girl's best friend? Oh no, that's diamonds…. Well, the second best friend for sure…
Maybe you remember 'spoiled Adela'? You heard about her in the (Malin+Goetz) story a little while back. Well, she's back and this time she needed a pair of heels she could wear for her out and abouts in the City of New York. Yes, you're guessing right, she didn't have enough shoes….. IF YOU'RE A MAN READING THIS, STOP NOW!
I search all around the world for shoes as I travel, it's now a habit! I was ecstatic to find these French beauties hiding away in New York's fabulous Soho! These ones are keepers, that I know will turn into classics as the seasons pass.
I've got to run now (well, walk as fast as I can without breaking my ankle), it's been a crazy week, but I promise more regular posts from now on, thanks so much for your lovely comments btw!
Have a lovely evening! We've got a warm one in NYC, 31 degrees! In April, heaven!
Adela x