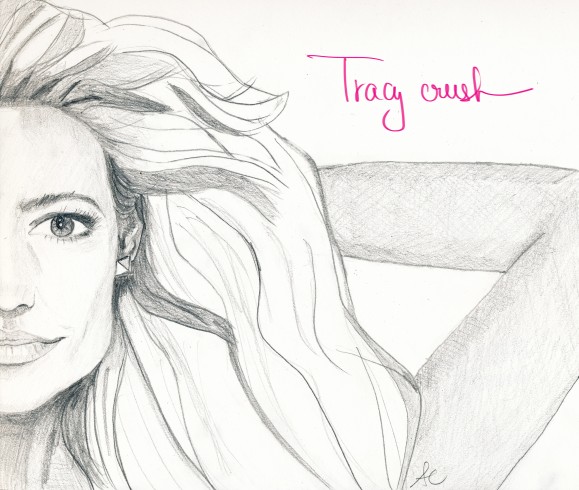 Many of you've been asking what kind of DVD workouts I do… So let me dedicate this post to Grace, Serena, Patrick and many others…
It feels like I am revealing my biggest secret, my greatest exercise weapon, but Tracy Anderson is hardly a secret in the fitness industry, not least of all due to clients like Madonna and Gwyneth Paltrow.
Tracy changed my life. I know it sounds cliche but she completely transformed my body, she sculpted me! Her DVD workouts called 'Metamorphosis' are designed to kick and lift your butt like there's no tomorrow. When I started, I thought that once I got into her cardio programmes I would be a PRO, yet somehow she still makes me sweat like crazy and leaves me exhausted after every single workout. The program comes with a 30min dance cardio DVD as well as three workout DVDs, it's geniously designed, she switches movement every three to four seconds, no repetition.
The 90 day program changes every ten days so it gets your muscles confused and that's exactly what we want, remember?
Right now I am on her follow up DVD- 'Metamorphosis Continuity' – another 90 days, I am actually repeating them right now for the third time, but with added ankle weights. And even though I like to change up my exercise routines- a Zumba class here, a bit of swimming and running there, I still find Tracy to be the best DVD workout program I've ever tried, it actually works.
It's tough, but what worth doing isn't? However it puts you in such a great mood and it will also keep you going while on your travels and in hotels. I can personally confirm, even if you have 1 square meter of space available in a hotel you can still do this cardio! You might need to kick one leg in one direction and then turn 180 degrees and kick the other into the same direction, but it's doable, just don't put your foot through the TV!
Perhaps you might want to check Tracy's routines on her YouTube channel before purchasing DVD or her website, which also has loads of tips and even playlists.
If you're in NYC and want to switch from the DVD to the real thing, here is her gym address: 24 Hubert St, (at Greenwich St), 3rd floor, if in LA her gym is at 12345 Ventura Blvd., Studio City, Suite L
Happy 'Tracying!'
Adela x
You may also like:
My tip of the week…Brush until you blush
My tip of the week…Detox your body without even knowing
My tip of the week…Muscle Confusion
My tip of the week…Green Superfood Powder
My tip of the week…Emergen C